A news site pays 1.6 million yen to 'Frog's Pepe', which has been used illegally by racist Internet memes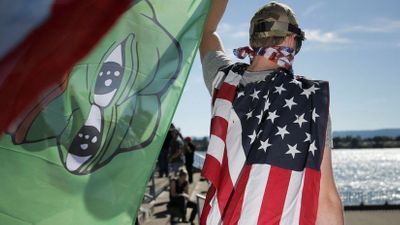 Mr. Matt Fury, creator of the character ' Frog's Pepe ', which has long been used in racist Internet memes that are different from the author's intention, pays $ 15,000 (approximately 1,600,000 yen) and future pepe It became clear that they had agreed with the right-wing news site on the condition that they were not used at all.

Infowars Agreements to Part Ways with Pepe the Frog-The New York Times
https://www.nytimes.com/2019/06/10/us/pepe-frog-infowars-alt-right.html

InfoWars Agreements to Pay Pepe the Frog Creator $ 15,000 in Copyright Settlement-VICE
https://www.vice.com/en_us/article/vb9x73/infowars-agrees-to-pay-pepe-the-frog-creator-dollar15000-in-copyright-settlement

'Pepe the Frog' was a character that appeared in the web cartoon 'Boy's Club' released in 2005, but then it became racist on the Internet while becoming popular as an Internet meme. It has come to be used for post posting and alternative right wing movement. The author, Mr. Fury, worked on the Internet to recover the image of Pepe, but in May 2017, the author himself conducted the Pepe's Funeral, which was to say, 'It was only for the soul to recover.'

'Frog's Pepe' continued to be used for Hate purpose, the author abandons recapture and officially holds a funeral-GIGAZINE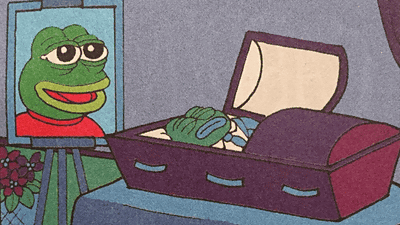 However, Mr. Fury who did not give up repatriation of Pepe after that, it sued the underground site The Daily Stormer of the alternative right wing for the cessation of piracy, and it will be on The Daily Stormer in July 2018 We have won over 40 articles withdrew.

Finally successful recapture of 'frog pepe' used for racism site, Neo Nazi site deletes all images-GIGAZINE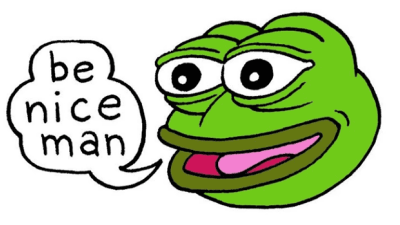 Fury also filed a lawsuit against Infowars , a news media owned by the radio show host Alex Jones in March 2018, and has stopped selling Pepe's posters.

This is actually a poster that Infowars was selling online. The frog's Pepe is drawn on the top left of the poster designed with President Trump's face largely designed.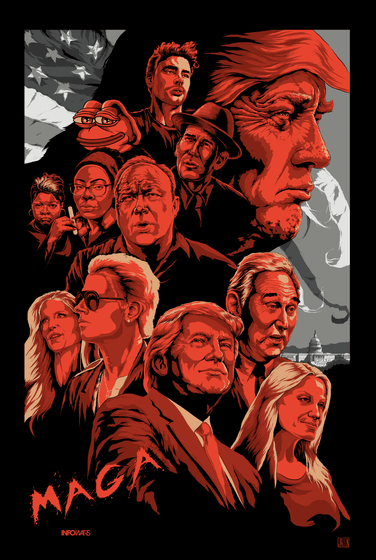 Fury and Infowars' litigation over Pepe is not limited to the suspension of poster sales, and so far has benefited Infowars from selling posters. The Infowars, who were initially poised to fight, turned to a settlement on June 10, 2019, and added $ 1,000 to the $ 14,000 poster profit against Mr. Fury for a total of $ 15,000 (approximately 160 It is said that it has reached an agreement to accept the payment of 10,000 yen and the condition that the stock of the poster be completely destroyed and that no pepe be used in the future.

About the agreement, Infowars issued a statement on the site saying 'I decided to pay Mr. Fury a $ 15,000' license fee. ' The statement said, 'The license fee is far less than the $ 2 million (about 210 million yen) damages that Mr. Furie had requested, and the potential court costs and the need for Mr. Fury will be required in the future. Clearly, it is a strategic victory for Alex Jones, given the money spent and so on. '

Meanwhile, Luis Tompros, who was a lawyer of Mr. Fury and a lawyer at the neo-Nazi site mentioned above, said that '$ 15,000 is not a license fee' and 'all of the poster sales and poster sales Indicated that the initial objective of 'delivery of the benefits of' was achieved.

'The most important point is that Infowars will never be able to use Pepe again,' said Tompros. 'Our fight is never over, but our win over Infowars is our greatest. 'It was a goal,' he said, and the decision was a big milestone in the battle over Pepe.

Fury, who once attempted to recapture Pepe using the hashtag '#SavePepe', is planning to donate a portion of the $ 15,000 to the real frog conservation organization ' Save the Frogs! ' is.

in Note, Posted by log1l_ks