Huawei founder talks about the US government's move to eliminate Huawei, such as 'End of Android support' and 'Stop trading with chip makers'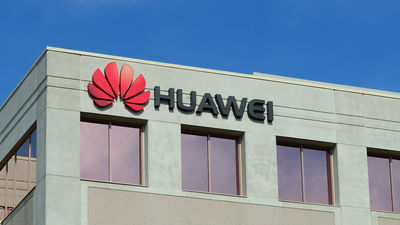 by
Open Grid Scheduler / Grid Engine
In a more than two-hour talk with Huawei's honest non-CEO with Chinese media, he has answered 'the move to accelerate Huawei exclusion in America'. Translated this interview article, especially the points that have been collected by
Andreessen Horowitz
.
Field Notes: Highlights from Huawei – Andreessen Horowitz
https://a16z.com/2019/05/29/field-notes-highlights-from-huawei/
◆ About trade with the United States
President Trump of the United States has declared a tariff increase for Chinese products, but about this, the non-CEO said, 'It is meaningless to us. We are already preparing (to deal with sanctions). 'I am very grateful to American companies, and I would like to thank the great contributions they have made to us.'
Regarding the pressure on Huawei by the United States, Mr. Non-CEO said, 'If you want to scold someone, please scold the American politician. This matter is not related to American companies. The United States respects the rule of law. American companies have no choice but to comply with the law, and the pressure from American politicians underestimates the strength of our business. '
Furthermore, there is no force in the US to urge all other countries to 'stop trading with Huawei'. Each country has its own foreign investment plan, and Chinese media is overly emotionally It does not have to be, "said Non-CEO, who is optimistic that no major problems will arise with non-US transactions.
◆ About Huawei's suspension of Google Android support
Google announces Huawei's Android support suspension, and future Huawei devices can not adopt Android, which is a mobile OS made by Google.
Google Stops Huawei's Android Support, Future Huawei Smartphones Will Become Unavailable for Google Services Like Google Play-GIGAZINE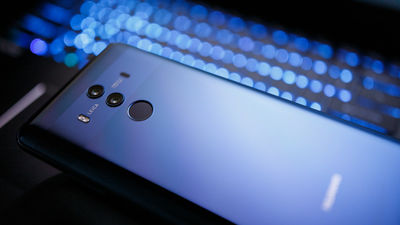 Non-CEO about this matter, 'Google is a good company responsible. Google and Huawei are discussing how to implement the solution together. We can create a new OS, but it is not necessarily an existing OS It can not be a substitute, 'he says, giving priority to getting Android back to Huawei again, rather than
developing its own operating
system.
◆ Microchip
Following Google, chip makers such as Intel and Qualcomm have also stopped trading with Huawei.
Intel and Qualcomm also stop trading with Huawei, Android support for Huawei products extends to August-GIGAZINE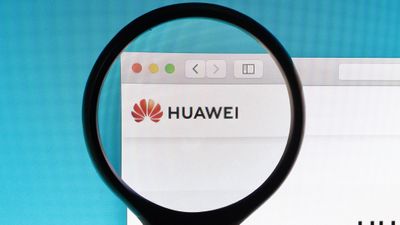 About this Nijin non-CEO, '(Our products do not work easily without American chips. We want to grow together, but we also have a backup plan for difficult supply cases Until now, when there has been little confusion, in the case of Huawei products, half of the chips made in the US have been covered with the other half made by Huawei chips, 'and the suspension of transactions with chip makers has a major impact. Suggests.
Continued, 'Our chips are much cheaper (compared to those made in America), but we are buying them made in America. We should blend in with the world, American companies By incorporating the American ones, Huawei has been able to survive and thrive, and our past achievements can not be broken with mere news coverage, in the future We are still thinking of working with American companies, but first we need to get the approval of the US government, although we can develop chips equivalent to those made in the USA, That doesn't mean that they don't want to buy American made chips, 'said non-CEO, saying that they can manufacture the equivalent of American made chips. In it is to seek a way to go in step with US companies.
◆ About Huawei and 5G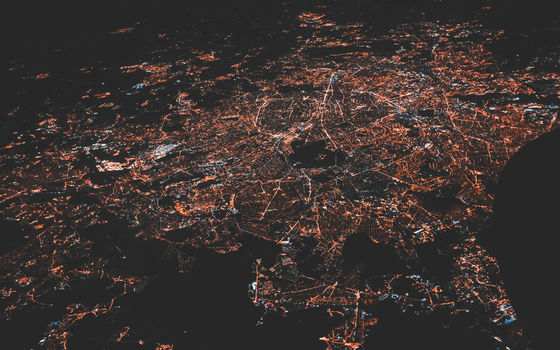 by
Anastasia Dulgier
For
the 5th generation mobile communication system
(5G), Rizhao Non-CEO says, "The data capacity that can be handled with 5G is 20 times that of 4G and 10,000 times that of 2G. It has been discussed in great detail with Europe, and the introduction of a Huawei base station in Europe will save € 10,000 (¥ 1,200,000) per one, "said the US, being excluded from the United States. However, we expect that we can still grow in Europe.
In addition, 'With respect to 5G technology, other companies can not catch up with Huawei for 2-3 years. With this technology, we are leading the US, so this matter won't hit Huawei.' And
◆ About the movement of Huawei exclusion by the US government
'Huawei will definitely continue to serve our customers. Last week there was a 5G network bid in China. Huawei has won 37 cities out of 40 cities in China. Our production capacity is important There is no shortage of parts due to the movement of Huawei by the United States, our growth rate is too fast, more than we imagined, with a 39% increase in the first quarter, a negative growth record or industry There was no harm to growth, "said Non-CEO.
China Huawei, up 39% in the first quarter-Reuters
https://jp.reuters.com/article/huawei-results-idJPKCN1RY09C
◆ About American technology
About the United States Non-CEO 'The depth and breadth of American technology is still worthy to be admired. Many small businesses have advanced and accurate products. We are at the forefront of 5G business But, compared to the overall technology of China, our technology is far behind America. '
◆ Spare tire plan
Huawei is planning a '
spare tire plan
' as a backup plan for stable supply of microchips in case chip supply from the United States is completely shut down.
"We already have many parts in production, but there are still parts we are ordering. There are important products that are not included in the spare tire plan, but these products may have an adverse effect. Production will be discontinued sooner or later, and the possibility of discontinuation of production will not affect our most advanced fields, "he acknowledged that the spare tire plan is not perfect. While it does not affect Huawei's core business.
'Also, using Huawei's homemade chips as spare parts is a logical idea for us to survive. Certainly, sanctions by America are a company with a long business history like ours Events that can be a big problem, so we may have to use spare parts in some situations, and in some situations we are forced to use chips even if the chips are not ready. It is described as 'not.'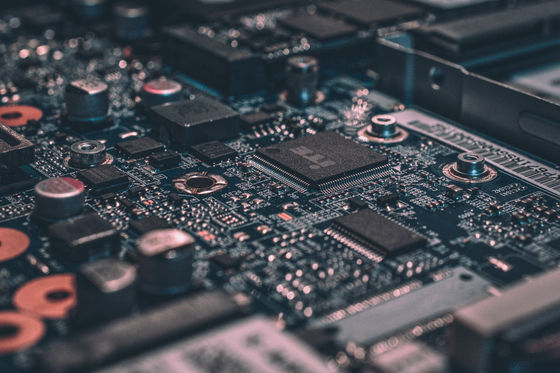 by Alexandre Debiève

◆ About Apple
'My family uses Apple-made smartphones. Apple's ecology is very good. If the family travels abroad, I would also like to give Apple products to the family. You love Huawei Just because you do not have a narrow mind such as "You only have to use Huawei smartphones." At this point, there are two general feelings towards Huawei: "One is" one. If you are a patriot, you should buy Huawei products, and the other is "Huawei is using Chinese patriotism." After all, my children love Huawei products 'I love Apple products,' he says, showing that his relatives prefer Apple products over Huawei products.

◆ Other
"We had a challenge around 2000. At that time, we were preparing to sell the company for US $ 10 billion (about ¥ 1 trillion). All contracts were signed, It seemed like everything was done, but I had to wait for them to get approved by the board of the company (acquired company), while waiting for approval we wrapped in colorful swimwear and ran down the beach After all, however, the board of directors of the acquired company changed members and the acquisition was rejected, 'said that he was trying to sell the company for a time around 2000. You

'We were planning to sell Huawei to an American company, so we wanted to help Americans advance their business in China. Later, our young generation was opposed to the company sale Having said that, I said, 'We need to prepare for something as we will eventually compete with the Americans' and said to prepare anything, since that day we have prepared 'I have been continued,' comments.

'Our greatest social responsibility is to build connections with people. There are 3 billion people connected with us all over the world, and we also have strong connections with Africa, which Western countries are less focused on. 'If Huawei does not exist, the world will be a place with more threats and challenges.'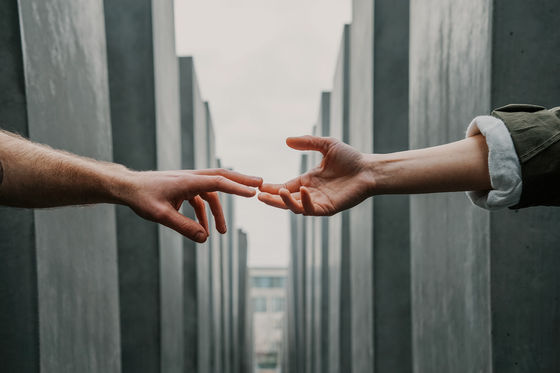 by
Toa Heftiba
In addition, Rong non-CEO said, 'The past China policy was to make large-scale financial investments, but investing a large amount of money is not enough to generate money. We are mathematicians and physicists in China Should focus on educating students, but how many people are going to college in China, it is clear that it is impossible to rely on a single country, and many in China However, it is impossible to rely solely on innovation by Chinese physicists and chemists, but it is impossible to rely solely on the technological innovations that occur in China. Why can we not accept this world and rely on the innovations that occur around the world, we should learn from other countries, where there is the best innovation, Talks and is the place to be there ', to survive the technology industry that many of the technological innovations happen, it is that it should look to countries other than China.
And, 'We (China) have to come up with policies to embrace the world. Eastern European countries tend to be considered relatively poor, but many American ideas are spreading in Eastern Europe. And as the people of Eastern Europe come to China and use China as their hometown, China has to learn industrial technology, chemistry, neurology, brain science and other important areas. For the first time, we can stand up to the world. '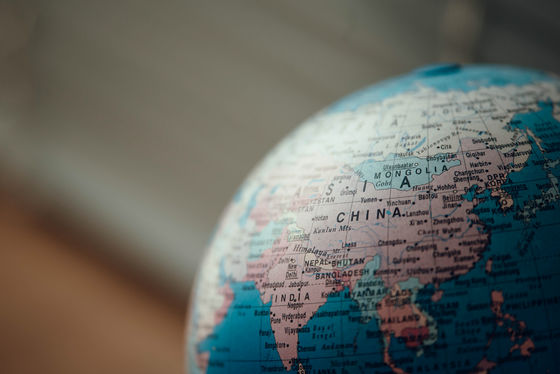 by chuttersnap

In addition, the full text of a two-hour interview with Huawei's appointed non-CEO by Chinese media can be checked from the following.

Trade and Industry Club
https://mp.weixin.qq.com/s/BkPvcbVU-ogZcWwFkKQqEw