Makoto Shinkai, director of the movie 'The Child of the Weather,' the second movie on the trailer, 'Your Name is.'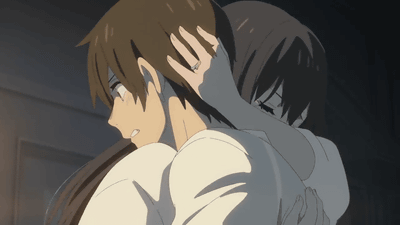 The second forecast of the new movie 'The Weather's Child ' directed by Makoto Shinkai has been released. In addition to RADWIMPS's 'What
can I still do to love
' theme song following the previous work '
Your Name is yours,
' who made a big hit, a new theme song 'Grand Escape (Movie edit) feat. Miura The content is also flowing.
Movie 'The Child of the Weather' Official Site
https://www.tenkinoko.com/
Movie 'The Child of the Weather' Forecast 2-YouTube
© 2019 'The Child of the Weather' Production Committee
'On that summer day, we have decisively changed the shape of the world on that sky'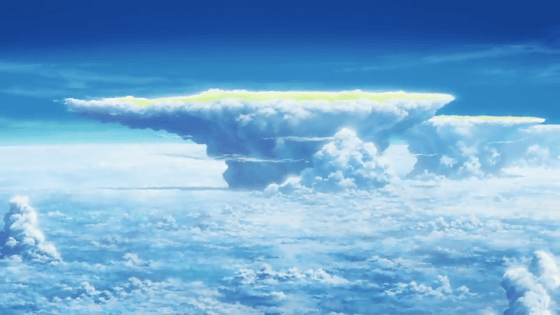 Girl looking up to the clear sky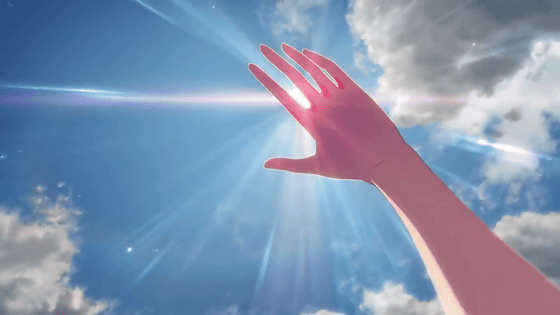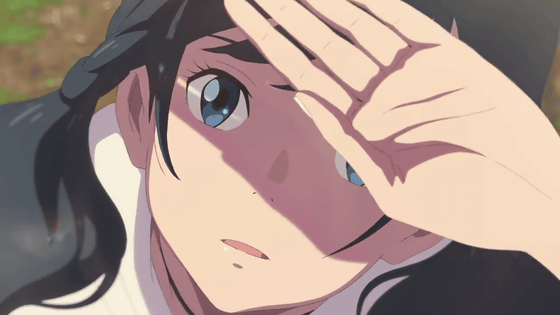 I'm posting questions on the internet Q & A site ...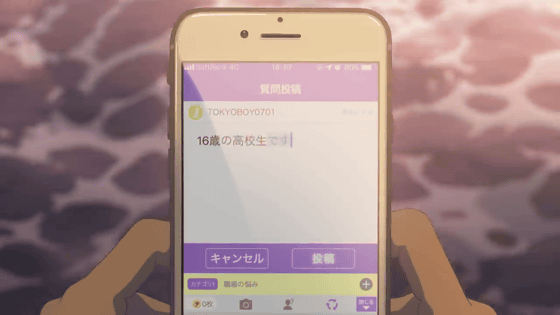 A boy from Tokyo who came to Tokyo, Moritaka Toho (voice: Tora Tora )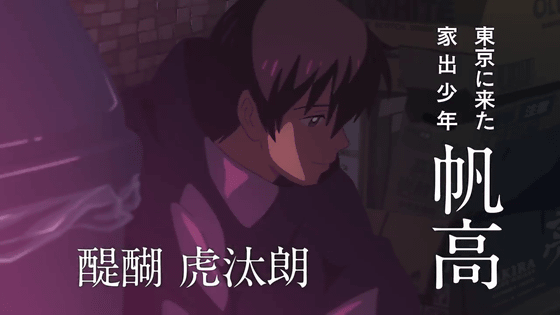 Saika meets a girl who knows the secret of the world, Hina (Hina / Voice:
Mori Nana
).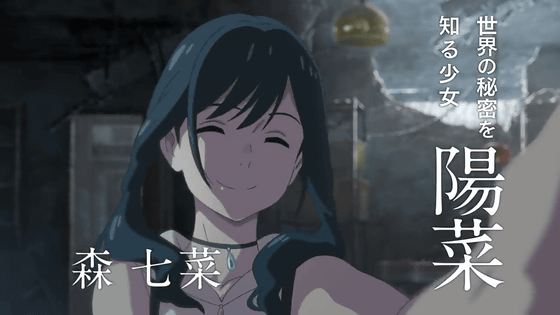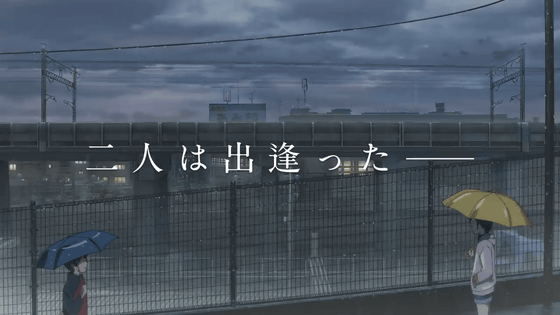 "I'm looking for a job, do you work?" Said Koitaka Suga, who runs a small editorial production, Yusuke Suga (voice:
Shun Oguri
)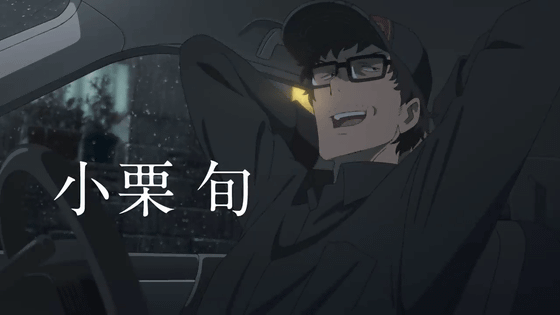 'The sky is much deeper than the sea, it's an unknown world,' says Nasumi, a female university student who works at Suga's office (voice:
Tsubasa Honda
)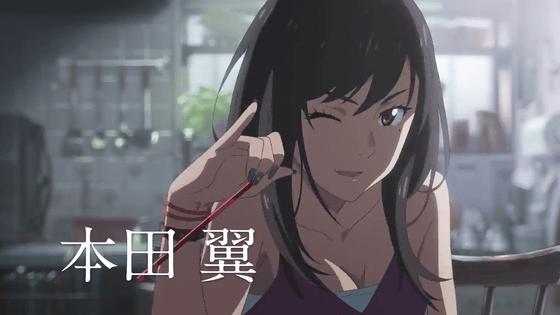 Sail high and good food are to receive request from old lady, Amami (voice: double prize
Chieko
) of downtown.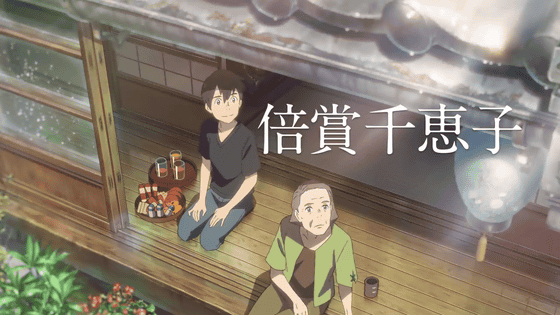 The words '100% sunny woman' in 'Survey request!'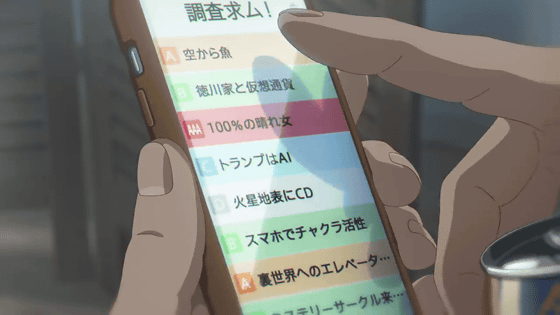 Apparently, it seems to point to the food.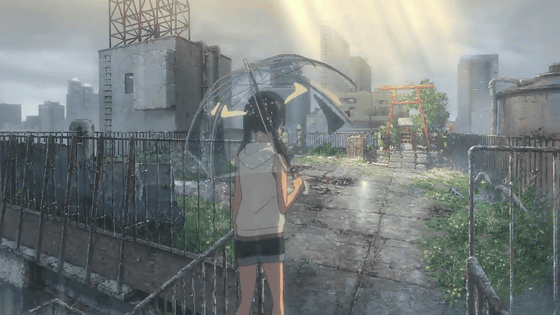 Shibuya Scramble Crossing in the Rain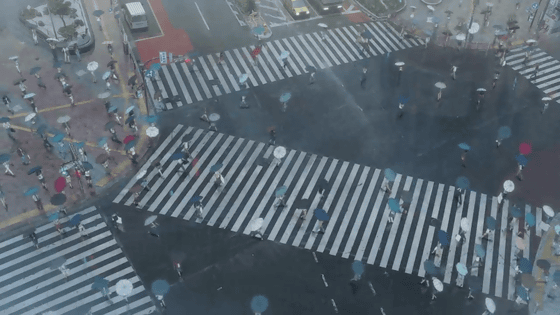 Tall people who seem to return from shopping holding an umbrella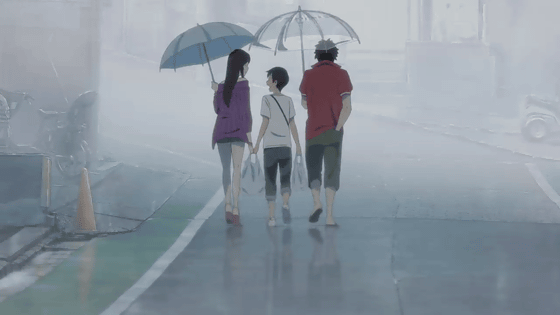 Raindrops go up to the sky with the power of a hot vegetable ...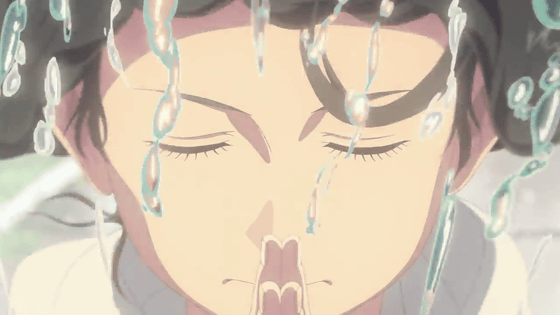 The weather is fine from rain to fine.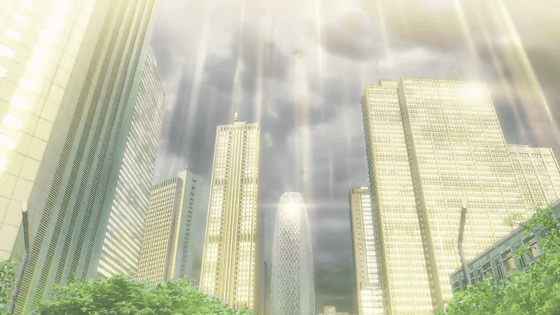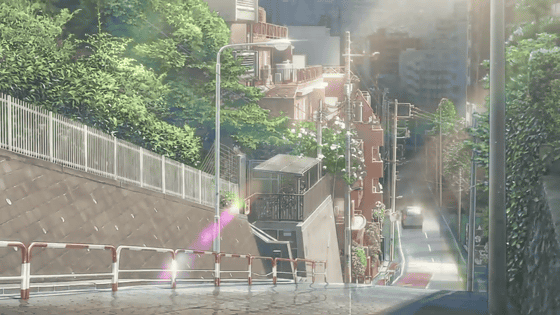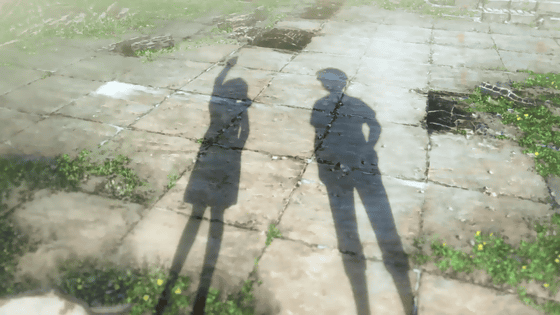 And coming out 'weather, we will deliver'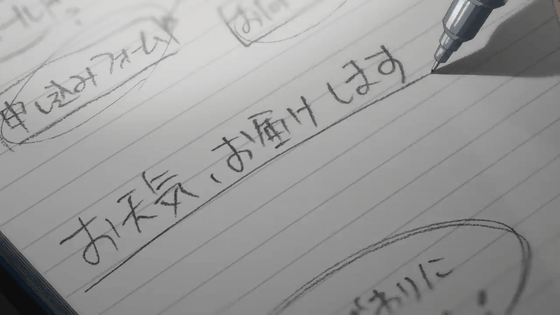 100% sunny woman, that is, start the work that brings the sunny with the power of the hot spring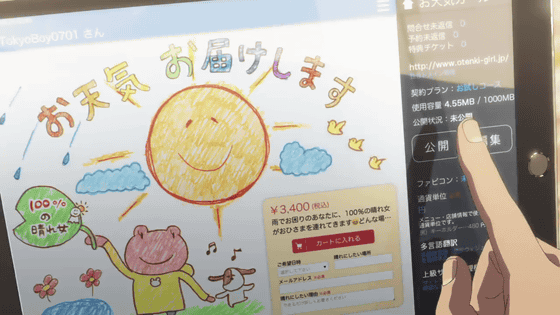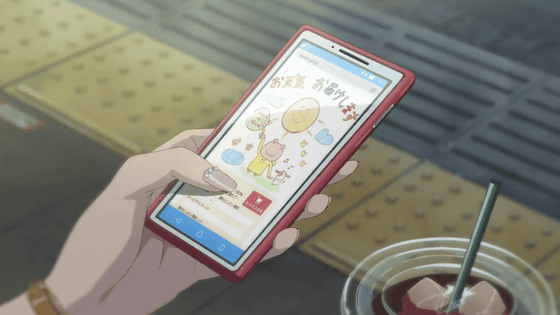 Then work such as 'Please keep the wedding sunny' will come in.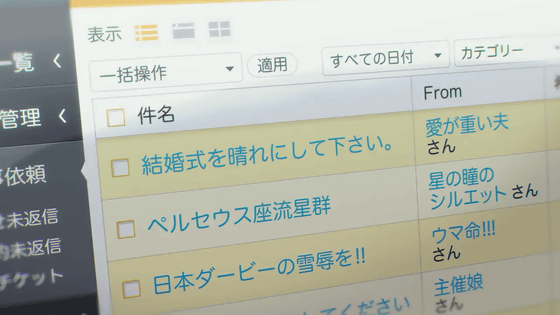 A number of 'good weather prayers' dedicated to a weather shrine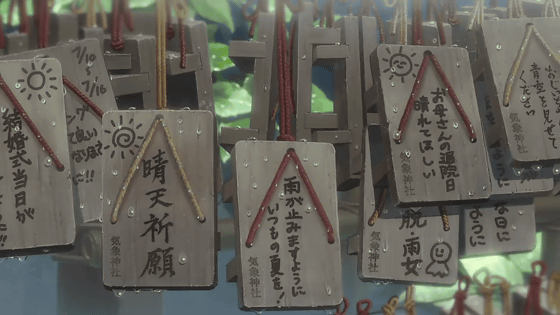 By the power of the sun, it brings 'sunny' to the world.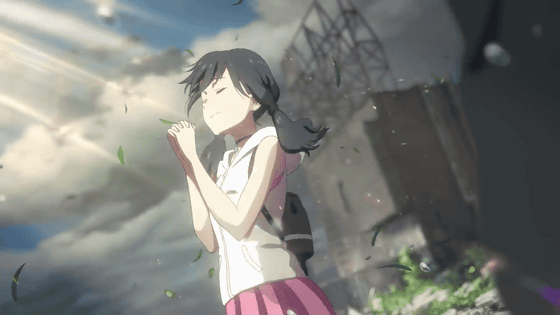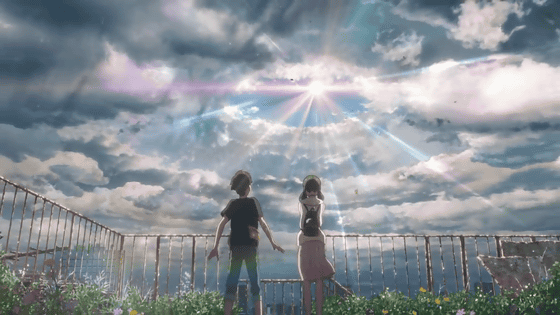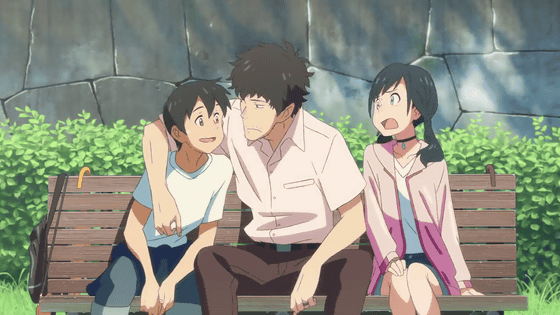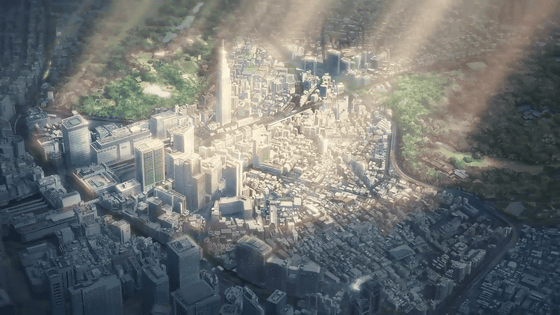 However, a gunshot tearing up a happy everyday.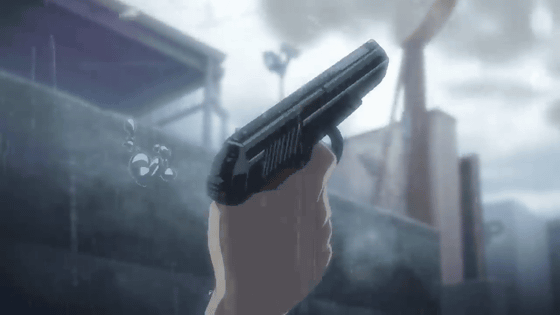 What kind of situation will attack them ......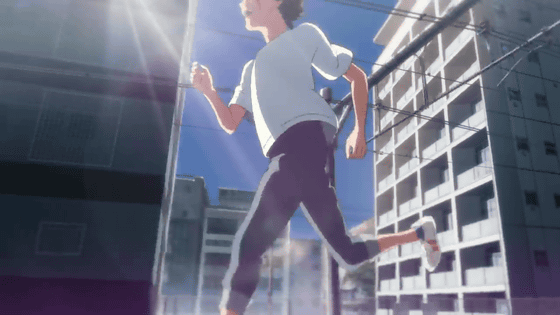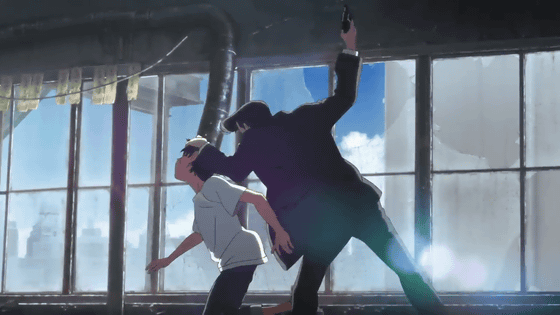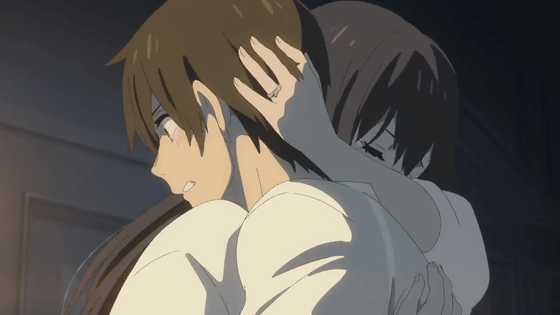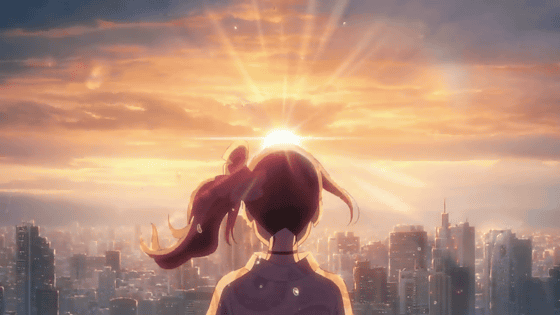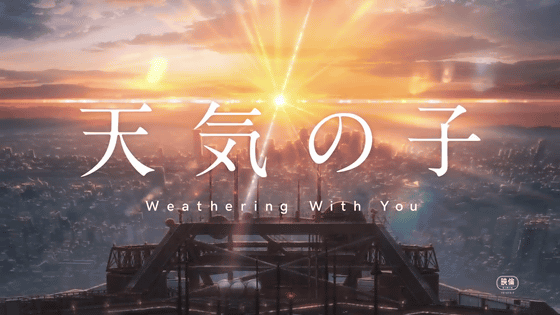 The movie 'The Child of the Weather' is released on July 19, 2019 (Fri).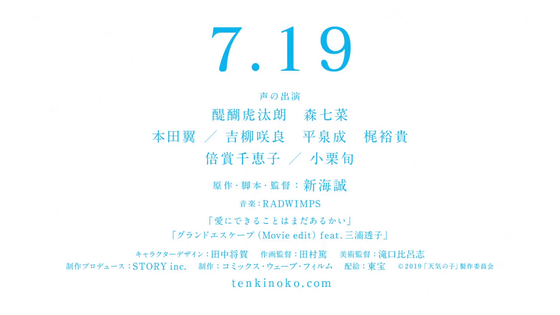 \ 2nd edition new visual opening ban /

Following the [First installment visual / sky (sora) poster ????] unveiled at the production announcement of last December, [Second installment visual / fine (good) poster ??? ? Is open! # A child of the weather # Makoto Shinkai pic.twitter.com/maJxZ0uzQd

— Movie "The Child of the Weather" (@tenkinoko_movie) May 28, 2019