I tried eating a 'cold curry chicken burger' with cold chicken curry complementing the hot chicken fries with taste and temperature with a moss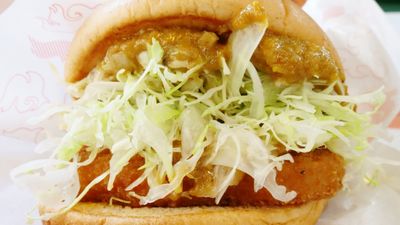 A new product ' Cold Curry Chicken Burger ' has appeared on Thursday, May 23, 2019 at Mos Burger. It's an item that you can enjoy the hot chicken cutlet and the taste of cold curry sauce at the same time, and it's limited to the end of September, so I actually went to eat at Mos Burger.

Cold Curry Chicken Burger | Limited Menu | Mos Burger Official Site

https://www.mos.jp/menu/detail/010144/26/
A low-priced product 'Cold Curry Chicken Burger' recommended for take-out-Newly released-Limited sale at Mos Burger in Japan from May 23 (Thursday)-
(PDF file) https://www.mos.co.jp/company/pr_pdf/pr_190513_1.pdf
Arrive at the Mos Burger store.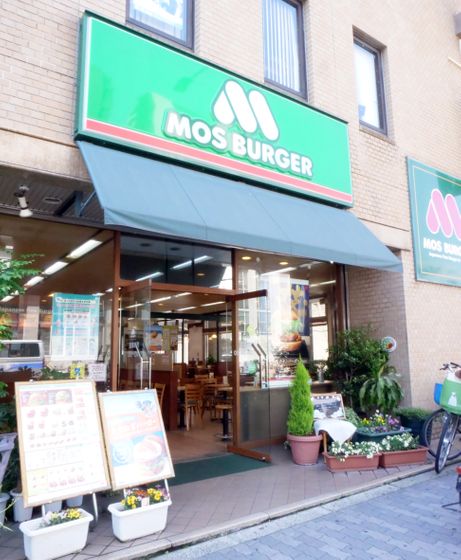 A signboard at the store indicated a menu that indicated the appearance of a new burger.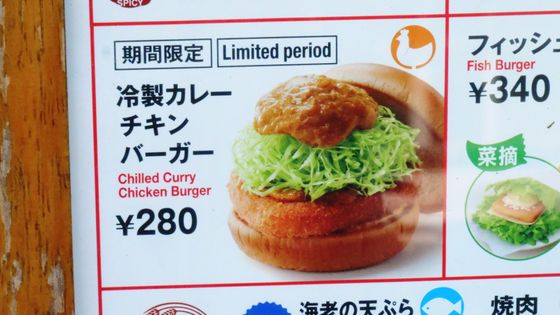 We ordered cold chicken curry burger (tax-included 280 yen) in around 10 minutes.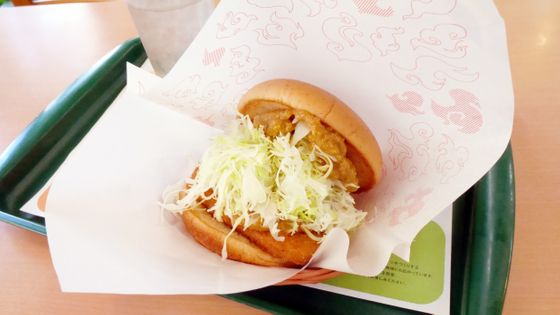 The amount of shredded cabbage sandwiched by the burger is considerable, and it can stand on its own without support.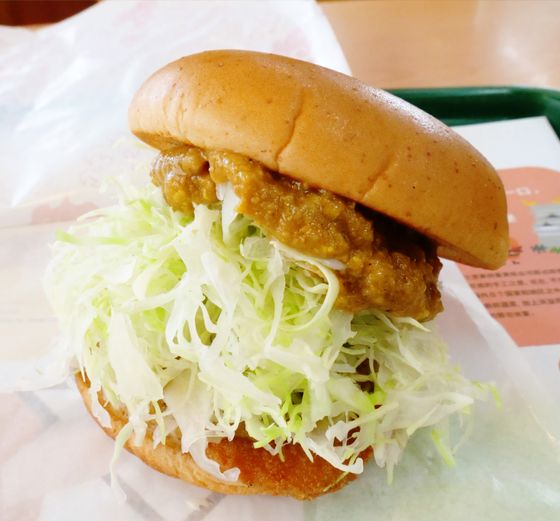 It looks like this when comparing the size with traffic IC cards.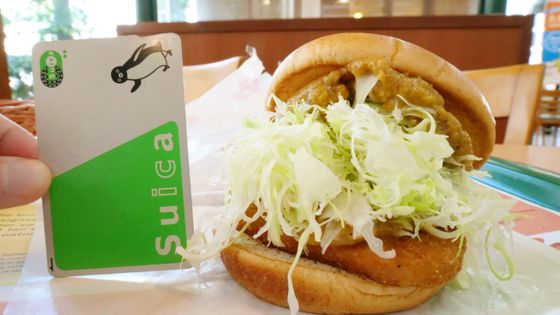 Ingredients are chicken fry, shredded cabbage and cold curry on top of it.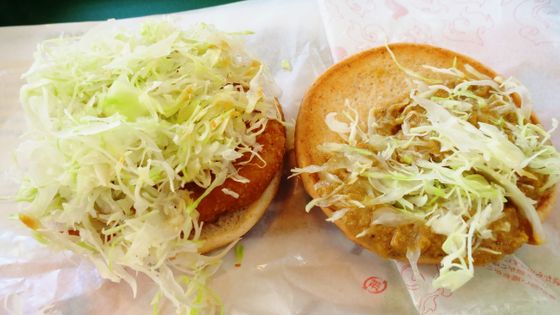 When I tried to eat it, after the hot soup juice jumped out of the chicken fry, I felt a crispy texture of shredded cabbage and a mellow flavor of curry. Cold curry made of 3 types of mushrooms, such as beef and pork meat, onion, tomato paste, and plum apricot, has a spicy curry flavor even though it is cool, and has a flavor like dry curry. You can also enjoy the richness of vegetables and mushrooms. This cold curry and plenty of cabbage complements the flavor of the fried chicken fries from both taste and temperature, so it was finished into a hamburger that could taste a sense of satisfaction that is not considered tax-included 280 yen .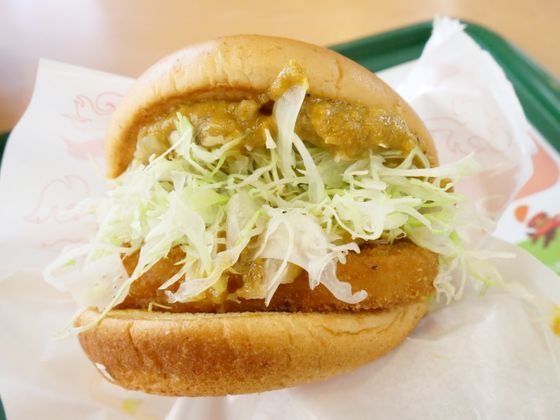 'Cold chicken curry burger' is being sold at Mos Burger in Japan from May 23, 2019 (Thursday). From the same day, Mos Burger also offers Moss Spicy 'Teriyaki Chicken Burger', 'Teriyaki Chicken Burger' which has been rejuvenated with sweet and spicy sauce, and 'Make Shake Shrimp with Matcha Shibushi City Tea Leaves', etc. It has started.

Moss most hot 'super hot teriyaki chicken burger' actual food review using Guinness-class hot pepper