'GREEN DA · KA · RA gentle barley tea enrichment type' tasting of 2 liters of barley tea can be instantaneously done just by dividing with water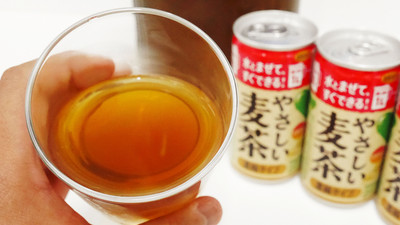 ' GREEN DA · KA · RA gentle barley tea enrichment type ' appeared on April 16, 2019 from Suntory. In response to rising health-consciousness and hydration needs, the 'concentrated version' of barley tea that is being consumed year after year, and when it is mixed with water, it can be filled with just the right concentration of barley tea. With the drink. I tried to see how easy it is to make barley tea.

Commodity introduction Barley tea concentration type GREEN DA · KA · RA Suntory
https://www.suntory.co.jp/softdrink/greendakara/product/noushuku/

'GREEN DA · KA · RA gentle barley tea enrichment type' is like this. The capacity is 180g per can, a palm-sized short can.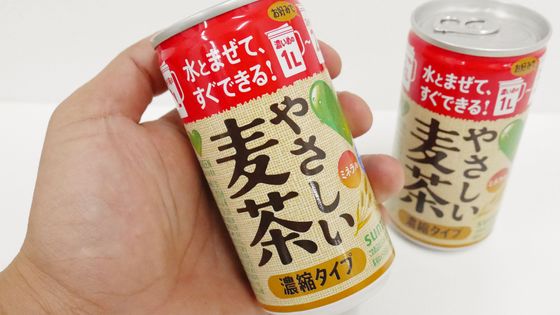 Raw materials are barley, brown rice, wheat and seaweed extract.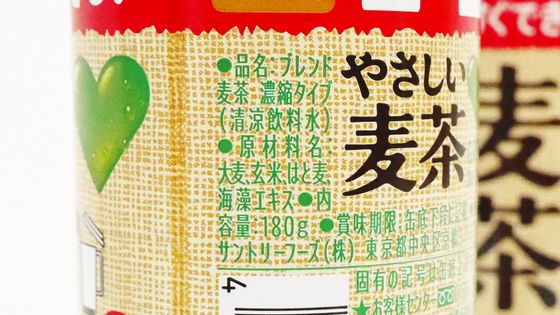 Calories are 6 to 16 kcal per 100 g.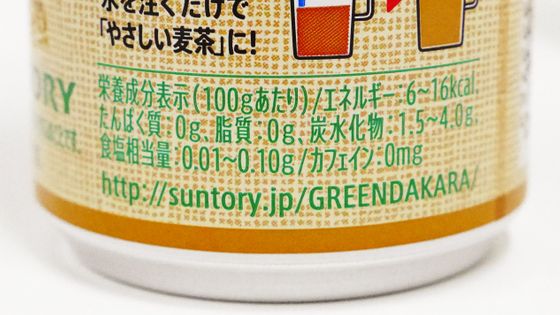 The shelf life was February 2021, so it seems to last about two years.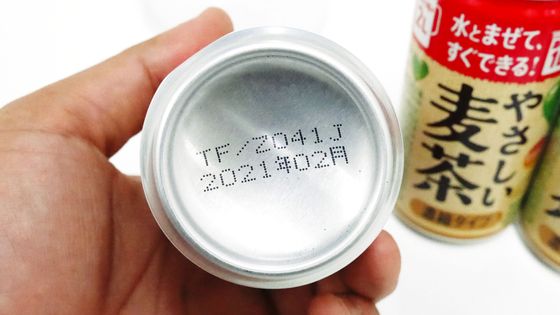 How to make is very easy, just dilute the contents with water. It is also a point that can be adjusted to the desired concentration by the amount of water poured.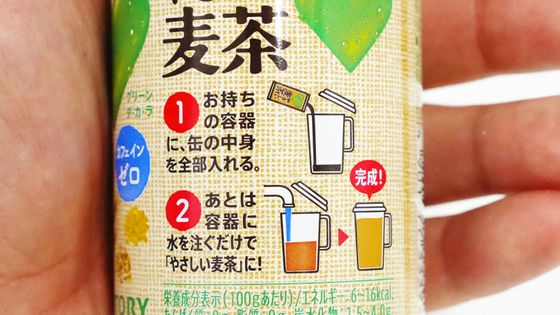 When I poured the undiluted solution into a glass, it became a black liquid like iced coffee.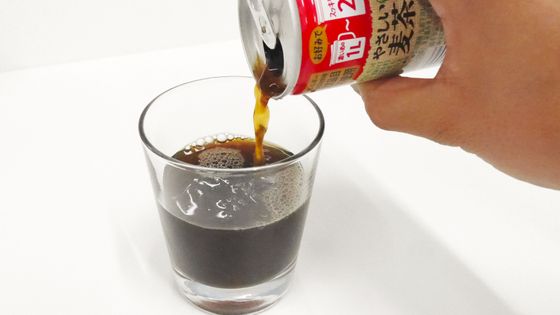 If you drink the 'concentrated type' as it is, the aroma of roasted barley will spread in your mouth. Strong bitterness chooses person, but there is enough if you drink slowly like coffee even with undiluted solution.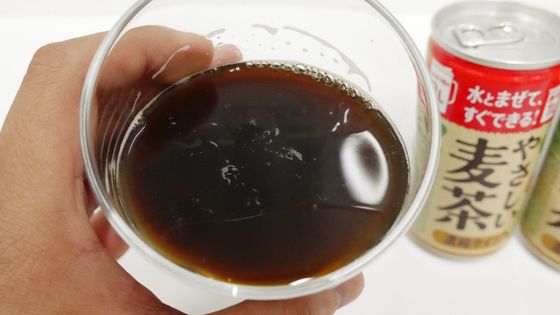 Put this undiluted solution into a pitcher for tea and pour more water. This time I poured 1 liter of water to make a 'dense'.



When I poured it into a glass, the liquid that was black at the time of the stock solution became clear brown, and became familiar barley tea.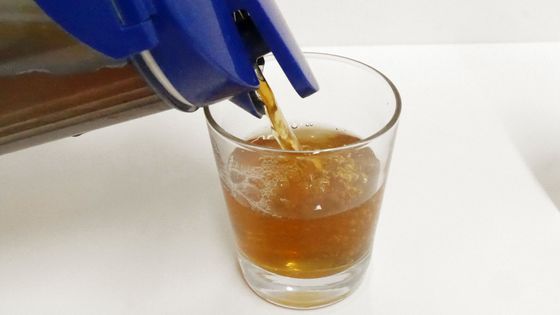 When you try it, it is a barley tea that does not go wrong. It was written that the can was 'thick' in one liter, but the concentration was not too high, and while leaving the habit as a barley tea, barley, brown rice, wheat fragrant aroma and bitterness became mild It is easy to drink.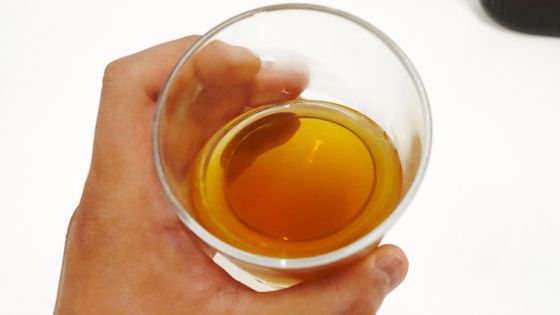 I added an additional liter of water to the pitcher and tried to make a 'fresh' oat tea. When you drink it, it loses the bitterness and habit peculiar to barley tea, and it is definitely barley tea that you can drink cleanly. It was the impression that this concentration would be good to drink a lot as hydration.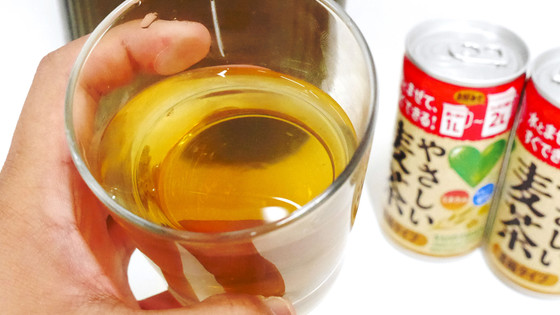 Considering that it takes at least a few tens of minutes to put barley tea from a commercial barley tea pack, it is quite easy to be able to prepare barley tea for one pitcher in a few seconds just by mixing it with water. For example, when you go out, just bring the "concentrated type" can and divide it with tap water at the destination or a mineral water purchased at a nearby convenience store, so it is OK to take a water bottle filled with several liters of barley tea from home It's overwhelmingly easier than it is.

The suggested retail price of "GREEN DA / KA / RA easy type barley tea enrichment type" is 115 yen excluding tax, 690 yen excluding tax with 6 cans pack, and can be purchased at supermarkets and convenience stores nationwide from April 16, 2019 (Tuesday). In addition, 30 sets can be purchased for 2851 yen including tax from the link of the following Amazon.co.jp.

Amazon | Suntory GREEN DA · KA · RA easy barley tea concentrated type non-caffeine 180g × 30 bottles | GREEN DAKARA |