Massive system failure with Apple's iCloud continues to Google and Facebook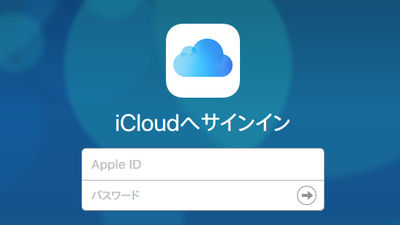 Apple's iCloud, a cloud service provided by Apple, has become inaccessible due to a large-scale system failure from around midnight on March 15, 2019 Japan time. At the time of article creation, it has already been restored and is available.

Apple-Support-System Status
https://www.apple.com/support/systemstatus/

Apple's iCloud recovers after a four-hour outage | TechCrunch
https://techcrunch.com/2019/03/14/apples-icloud-is-having-an-outage-too/

iCloud is an indispensable service for using devices provided by Apple, and all the various functions are tied to the Apple ID that is an iCloud account. Apple's "some users are affected by the search for iPhone", such as syncing of data such as backup, photos, calendars, contacts, memos, reminders, etc. that the use has been hindered by this system failure It is announced.

The system was then restored and all service issues had been resolved by 4:30 am on March 15. At the time of writing, Apple has not revealed why iCloud has experienced a system failure.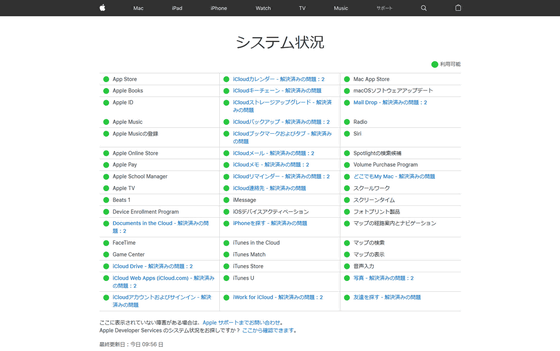 In addition, with Facebook and Instagram on March 14, 2019, due to the change of server settings, the largest access failure has occurred since its establishment, resulting in a system outage for almost 24 hours. Also, on March 13, Google had a system failure with Gmail for business and Google Drive, and the service was unavailable for about four hours. All are restored at the time of article creation.

An access failure occurs on Facebook & Instagram, and the disconnection state continues for more than 8 hours-GIGAZINE