Thunderbolt 3 & USB Type-C compatible 'OWC ClingOn' review attached to a USB port to prevent cable disconnection and wobble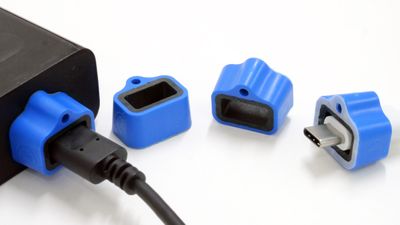 When you are working by connecting a device to a PC with a USB cable, or when using a USB-powered device, if the cable is accidentally disconnected, data transmission / reception and the power of the device will stop. In some cases it can be catastrophic. ' OWC ClingOn ' is an item attached to the Thunderbolt 3 or USB Type-C USB port to prevent the cable from coming off or rattling to make contact worse.

High-Performance Workflow Solutions-OWC Digital

https://www.owcdigital.com/products/clingon
If you look at the following movie, you can see in a single shot what 'OWC ClingOn' is.
Introducing the OWC ClingOn-YouTube
This is the OWC ClingOn package.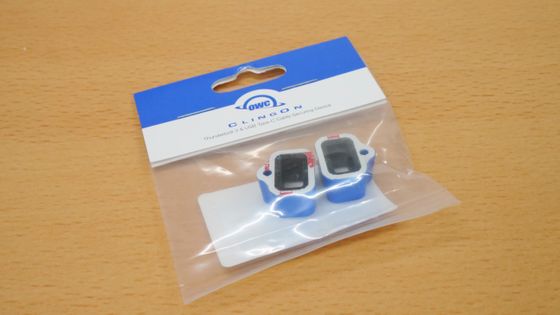 The package says 'It is a tool to fix Thunderbolt 3 and USB Type-C cable' in English.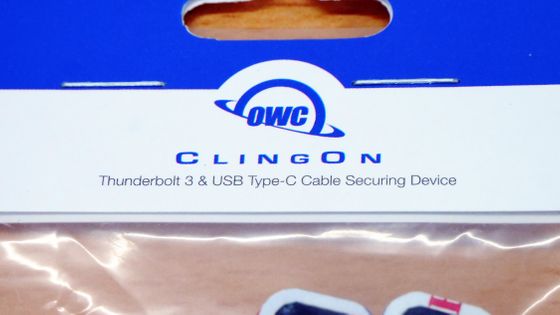 This is the place I took out of the package.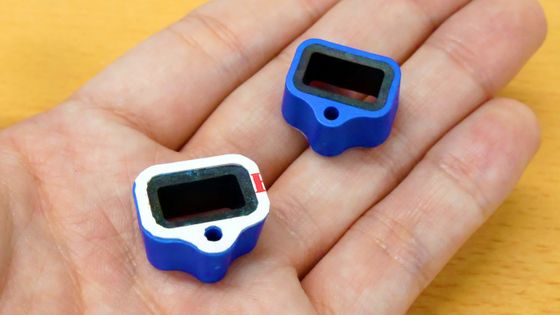 The size is about 19 mm in width ...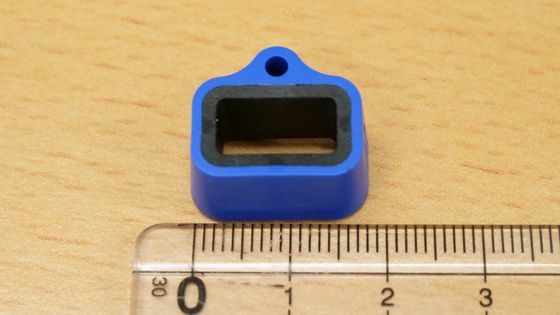 It looks like this from the side. You can see that there is a slight tilt.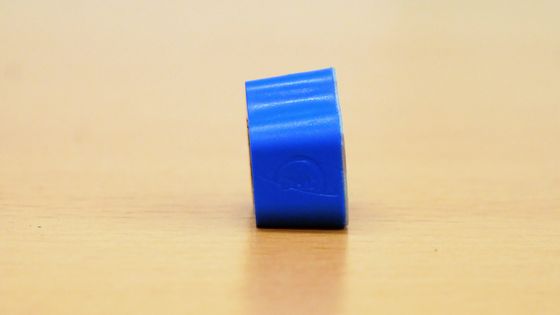 The back has a double-sided tape for fixing. The top hole is a screw hole, but no screw is included.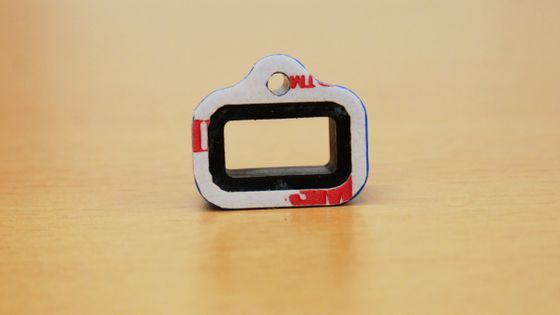 Install 'OWC ClingOn' on the
Nexus 6P
power adapter and USB Type-C cable.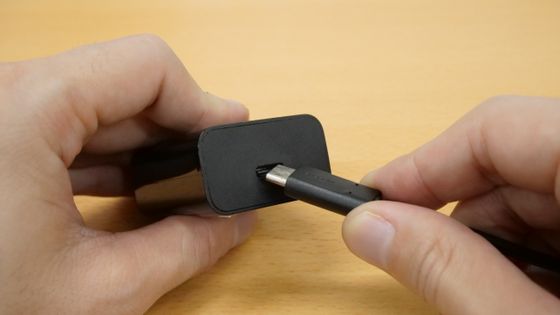 Insert the cable into the USB terminal from the hole without double-sided tape ......



I take it out from the back.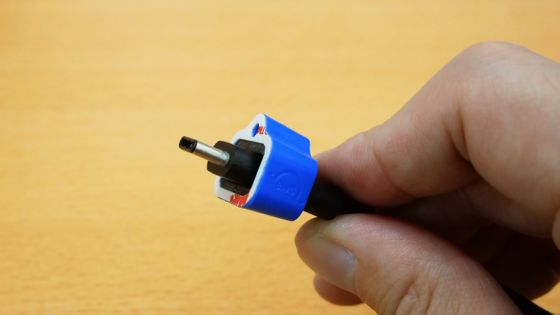 Next, peel off the release paper ....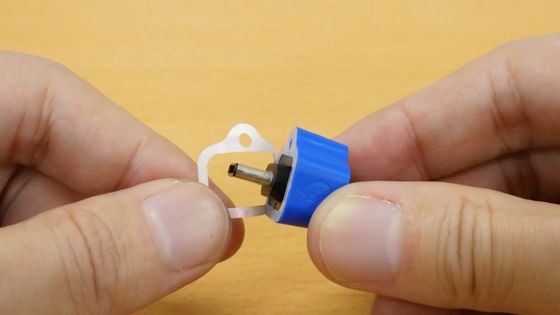 Press the adhesive side as you insert the USB cable into the USB port.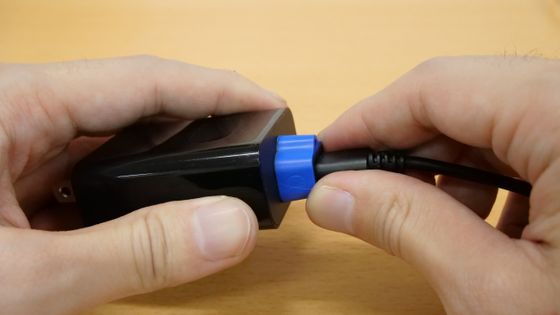 I was stuck for a few seconds.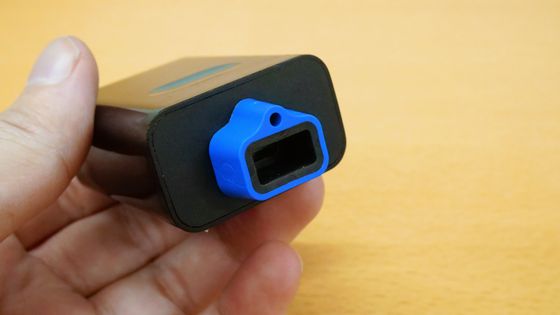 This looks like looking into the USB port.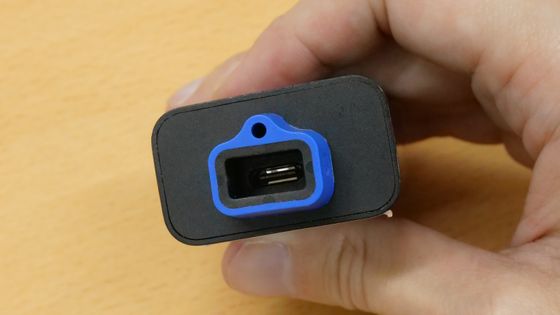 The USB cable is held firmly from the root of the port, so it will be difficult to pull it out even if it is pulled a little.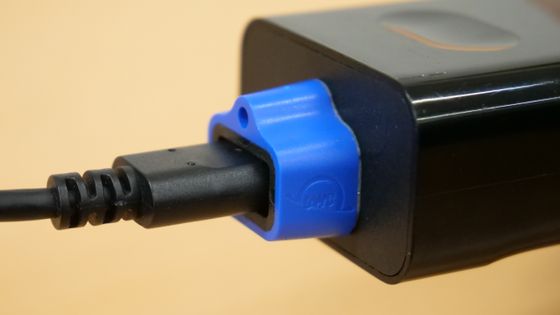 In the movie below, the USB Type-C cable is unplugged and connected to the power adapter with 'OWC ClingOn' installed and the other ones to check the usability.


Thunderbolt 3 & USB Type-C compatible 'OWC ClingOn' attached to USB port to prevent cable disconnection and wobble-YouTube
After attaching the 'OWC ClingOn' to the USB port and then pulling the cable left and right, the response is clearly firmer, so it is stronger against pulling horizontally off the USB port. On the other hand, the resistance when inserting and removing is weak, so there is little concern that it will be difficult to connect the cable, but at the same time, it can hardly anticipate the effect of preventing pull in the vertical direction.
In addition, since space is required around the USB port to be attached, caution is required because it is not suitable for attaching to a USB port of a slim notebook PC or smartphone as shown in the following image.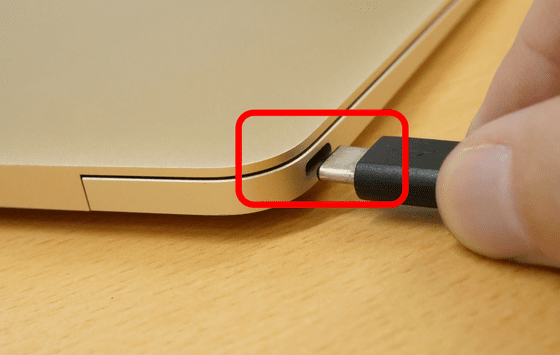 'OWC ClingOn' can be purchased at Amazon.co.jp and the price is 1980 yen including tax.


Amazon | [domestic regular goods] OWC ClingOn (OWC Klingon) Cable drop prevention stabilizer for Thunderbolt 3 / USB Type-C connector (2 pack) | OWC |