I tried eating 'Majutsu mozzarella fried rice' which roasted cheese and hot marbow together in Parapara fried rice with Osaka king.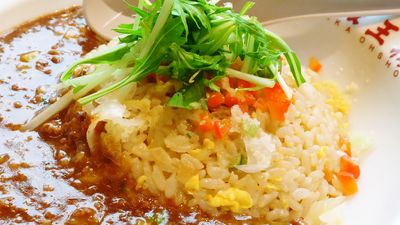 " Majo mozzarella fried rice " chosen as the best work among the total of 120 entries at the menu contest "Osaka king Maestaire Grand Prix 2019" targeted at Osaka kingdom employees nationwide as a limited-time menu You can eat at Osaka king general. The new menu sticking to the fun of eating eating and eating texture was about delicious cheese and excellent cucumber texture of fried rice fried and I was really interested in what kind of fried rice is interesting so I actually eat it.

~ Osaka King Official Menu Contest Grand Prize Winning Work ~ "Majo Mozzarella Fried Rice" Start selling for a limited time from February 15 (Fri)! | Spirit of dumpling specialty store Osaka king
https://www.osaka-ohsho.com/news/2019/0213.html

Arrived at Osaka king.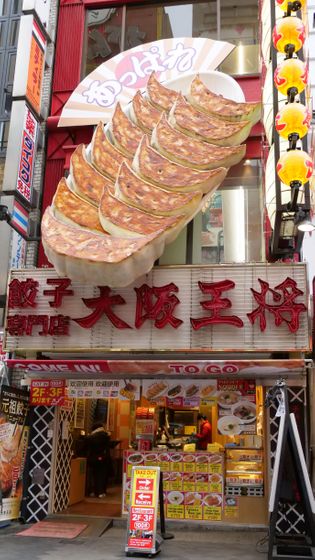 Instantly tap the order pad menu on the table "Recommended" "GP menu" to order a new menu.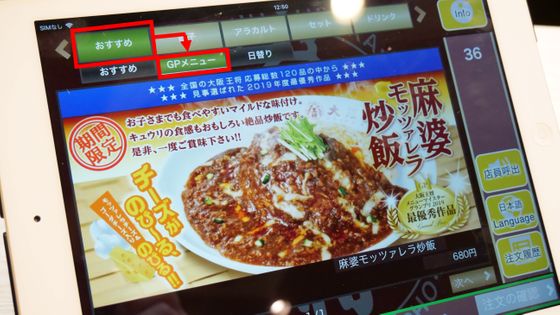 "Majo mozzarella fried rice" (680 yen including tax) has been carried in less than 10 minutes after ordering.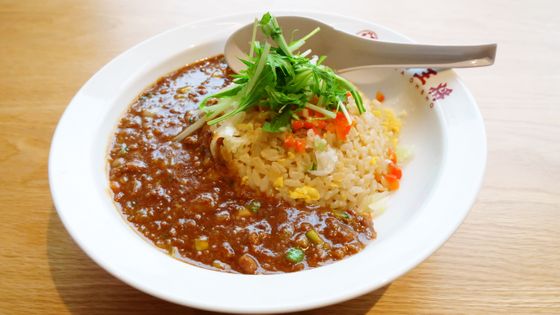 Scooping up plenty of linen bean juice makes melted cheese grow smoothly.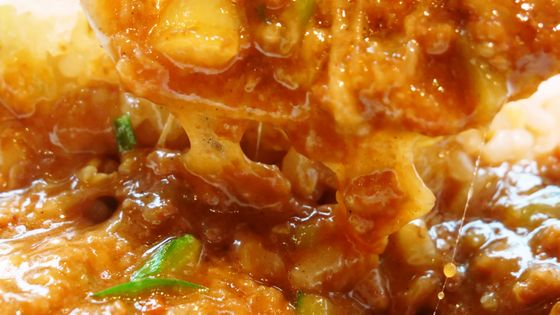 Green ingredients in Mairapa are cucumber.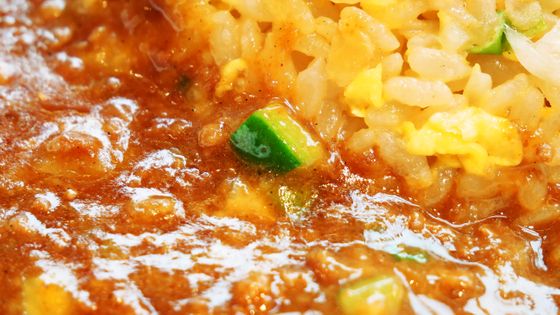 Scooping maiden and fried rice with eaten astragalus, you can eat a rich flavor of cheese in sweet seasoning like meat and miso. The cheese 's chilly taste and the cucumber shaky shoes, the chewy texture matched was a strange sensation, and the fun of the texture that the inventor sticks to is exactly like that. Fried rice has a spicy aroma of pepper, but there are few irritating stimulants of hot pepper or pepper (Hoa Jao) in Mairan bean paste, so Chinese food is also hot and we can recommend it for people who are not good at it.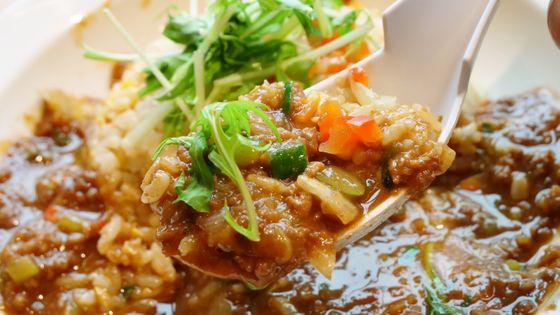 Parapara's fried rice is a simple taste with the aroma of oil and delicious baked prawns. As this simple taste complements the rich flavor of Mairan bean paste, the movement of Astragali accelerated rapidly with the feeling that I cooked white rice with a side dish.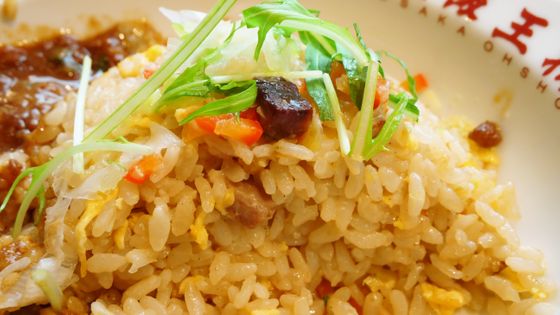 "Maiwa mozzarella fried rice" will be offered at Osaka king's nationwide store for a limited time from February 15 (Fri) to March 31 (Sun) in 2019.