Chinese manufacturers exporting 1 million yen mini electric cars to the US and Europe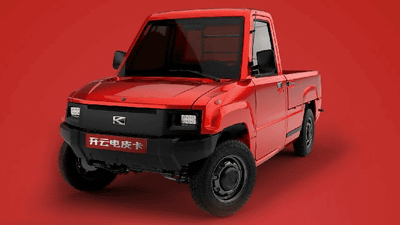 Electric vehicles (EV) Power producers in China and China will begin exporting pickup trucks belonging to low-speed electric vehicles (LSEVs) with reduced performance and cost. The price is 8950 dollars (about 1 million yen), and that the cruise distance by one charge is 120 km.

New half-ton electric pickup costs just $ 5,700 | Fox News
https://www.foxnews.com/auto/new-half-ton-electric-pickup-costs-just-5700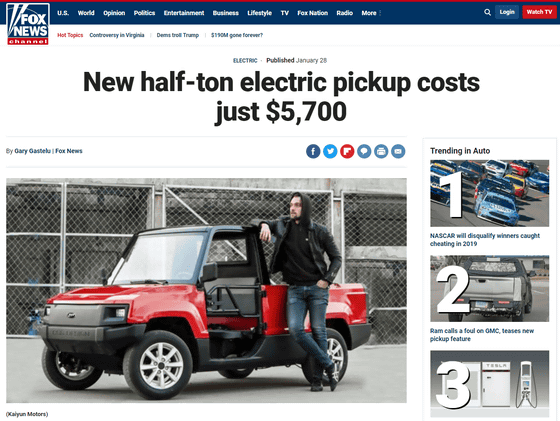 The cheapest Chinese electric cars are coming to the US and Europe - Quartz
https://qz.com/1541380/the-cheapest-chinese-electric-cars-are-coming-to-the-us-and-europe/

It is exported to the United States, Germany, Italy from March 2019, electric truck "Pickman" of Kaiyun Motors (KONYU UNIVERSITY / CIECLE TRAVEL) . According to Wang Chao of Kaiyun Motors, sales target is 10,000 a year.

Its performance is fairly discreet as it is called "low speed electric car" and "mini electric car", the maximum speed is 45 km, the maximum load capacity is 450 kg. The time required for one charge is up to 10 hours, and the cruising range at full charge is 120 km.

The price is suppressed considerably according to the performance, and it is sold in China within 16,800 yuan (about 270,000 yen). In the export model, after improving the door etc., it is said that it will be sold from the US $ 8950 (about 1 million yen) in the US.
in Ride, Posted by logc_nt