Service that can create a new era without permission 'New era generator'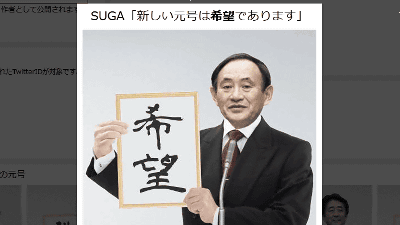 Finally "Heisei" ends in April 2019, a new era starts. The new era is to be announced on April 1, 2019 one month before the end of Heisei, but a service that can create and publish the "new era" that arbitrarily wishes in a new era without permission " New era generator "has appeared.

New Yuan Generator | Image Generation
https://singengo.com/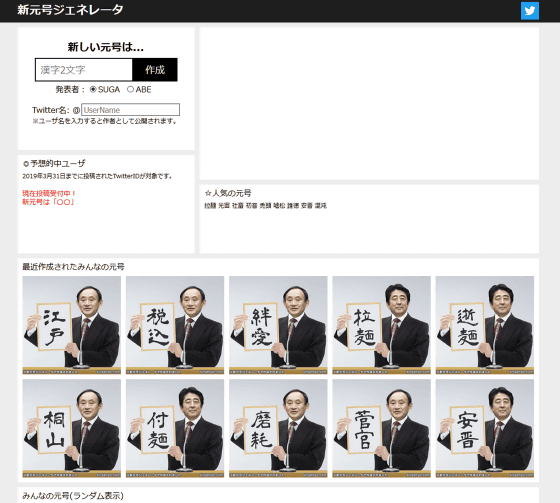 To create an original new era, just type in your favorite text in the text box on the upper left of the screen and click "Create". Furthermore, if the presenter chooses "SUGA" Chief Cabinet Secretary, Choosing "ABE" seems to be able to choose either Prime Minister Abe. Enter "Hope" and click "Create" ......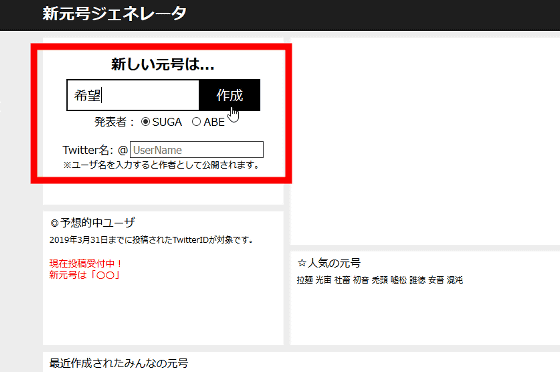 Chief Cabinet Secretary, who had a colored paper written with a new era, was pop up like this. Since "Heisei" was the chief cabinet secretary of Obuchi at that time, it may be announced by the Chief Cabinet Secretary this time following the previous example.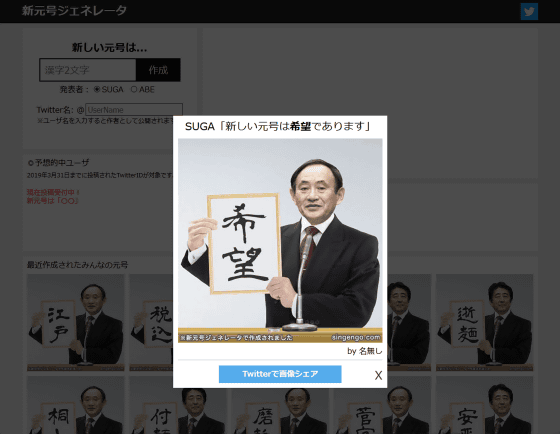 The new era created can also be shared on Twitter. When you click "Share images on Twitter" under the image ... ...



As a confirmation screen for permission to use the new era generator appears, it seems that you can tweet by entering Twitter information.



Please note that it is better to avoid embarrassing naming as the original era created by the new era generator will be released immediately as "the era of everyone created recently".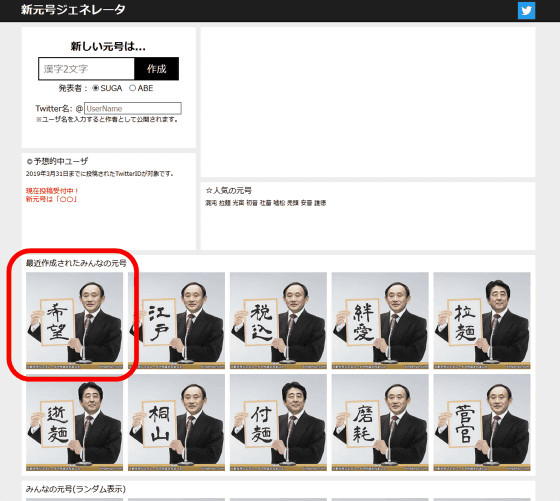 When you are watching the examples, you can get a lot of chaos.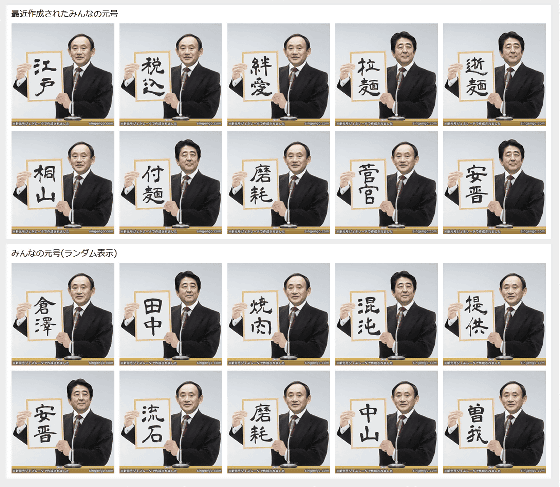 In addition, it seems that the account which made the new era wrestled published on Twitter from being posted on Twitter by March 31, 2019 seems to be announced on the site.