What is the thing that formed Jackie Chan, a hidden action star?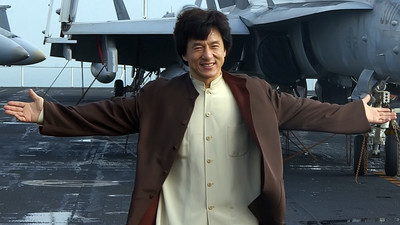 World-class actor Jackie Chan is the top star of the action movie circle that is regarded as the successor of Bruce Lee , and is a comic player as well as Charles Chaplin and Buster Keaton . The New Republic explains how Jackie Chan, a leading player who built a genre called "Kung Fu Action" in the film world, has climbed to its present position.

The Painful Price of Becoming Jackie Chan | The New Republic
https://newrepublic.com/article/152848/painful-price-becoming-jackie-chan

Jackie Chan was born in 1954 and named "Chan Jung-san". Chen's parents were migrant workers who moved to Hong Kong to avoid the civil war and worked at the French consulate in Victoria Peak . Just after the end of World War II the Chinese were born poverty, and although they were born in a luxury residential area called Victoria Peak, it seems that Chien's childhood was never wealthy .

At the age of seven, Cheng parents enrolled Cheng at the Chinese drama academy learning Peking Opera and martial arts. Chen sent daily repetition training at the Chinese drama academy for 10 years, from 5 o'clock in the morning until 23 o'clock in the evening, except for taking breaks at lunch and dinner all day long. It is sometimes called a dormitory system, literally doing a liner with a classmate, if you do not listen to what you say, you will be struck with a staff and you will be forced to practice martial arts even if you get sick, now it is impossible It seems that he had been living a harder life. Since they only practiced Peking Opera and Chinese Martial Arts, they did not receive education even for basic reading, writing, or even arithmetic, and when Chen became a big star of action movies, they made themselves credit card receipts made for the first time It is said that I could not sign the name of.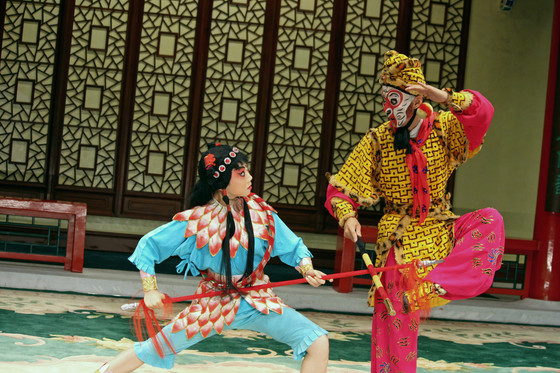 by Tom Thai

Chen is chosen as an elite group called "Seven Ko Fuku" at this Chinese drama academy. In the same "Seven Ko Fuku", Samo Han and Yoon Pye Woo and others who later co-starred in numerous movies were also selected. The following movie is the news reporting the state of the seven small family members who reunited in 2017 for the first time in 58 years.

"Seven Ko Fuku" in 58 years afterwards Rebukku Yuan Biao Hua Hua 灑淚 | Mitsuden Newspaper Station - YouTube


In the latter half of the 1960s, the Cultural Revolution was held and the entire Chinese society was in a state of chaos. Behind them, the Hong Kong economy, which had been away from the unrest in the mainland of China, was rapidly growing as it was a British territory at the time. Hong Kong's film company Show-Brothers has invited staff from abroad, including Japan, prepared the environment for actor development, and laid the foundation for the later Hong Kong movie boom. In such a turbulent Hong Kong society, Jackie Chan, who was an elite group of Chinese drama school, decides to live in the film industry as an extra or a stuntman.

After the Chinese drama academy was closed, Chen went flying whenever he needed a Peking Opera, singer, dance, acrobat and did his job. At that time the contract was still bad, so it is common for me to go to the office with 90% of the galler, and Chen was poverty no matter how much I worked. Chen expresses the ten-year decade as "the dark of 10 years", but on the other hand, "I was not" Jang Gun-san "but" Jackie Chan "was the past 10 years" I am talking.

It is said that Cheng work as a stuntman was very tough. Chen proudly said that he broke his nose, chin, ankle and skull in memoirs, and writes that "I sometimes dislocate the foot when I am taking a shower." Chen was not only the age of lowering, even when it became a star of action movie that neither its boost nor depressed, he was stretching his body and stunting himself.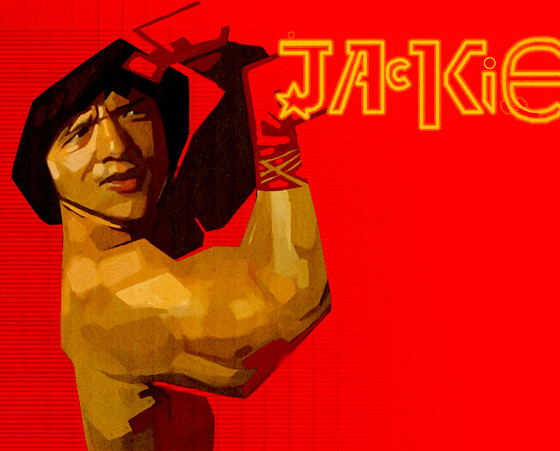 by Akeno Omokoto

For example, in the movie " Project A " released in 1983, three scenes falling on the ground from a clock stand with a height of 25 m were photographed three times, and in one of them, the scene injured by breaking the thoracic vertebrae by falling straight from the head I am owed. In addition, the " Thunder Arm / Dragon Brother Tora " released in 1986 suffered a serious injury that broke the skull, and Chen lost most hearing of the left ear by this aftereffect.

However, due to unprecedented action and action of Chinese martial art that was bathed in early childhood, Jackie Chan will rise to the top star of action movies. In addition, not only in Hong Kong but also in the Hollywood world, a scheme called "fighting action = kung fu" was completed, and in 1998 it finally became a Hollywood star admitted independently by the movie " rush hour ".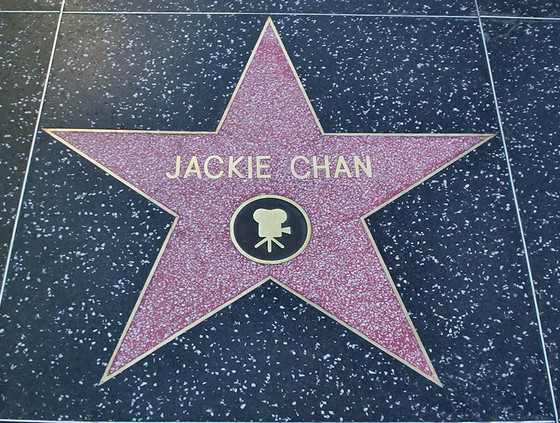 In " Police Story / Hong Kong International Police " published in 1985, Chen jumped to a poll with a decor set at the department store's stairwell, playing a scene sliding down the sparks falling from top to bottom. The new republic is evaluating that Chen 's blood flowing in this stunt scene is genuine, so it is brave and bold stunt that the audience is breathtaking and breathtaking.