'High performance artist' Espa Ito announces retirement of entertainment activities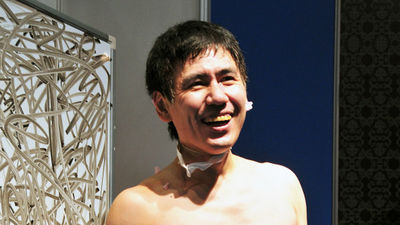 Esper Ito, Mr. Ito Masao, who has shown a number of body-laden performances such as "soft performance tennis racket going round", "high-speed telephone book breaking", "hot spirit eating", "eating hot nibbles" as a "high performance artist" I announced that I will cease performing arts activities and retire at 31st (Monday).

According to official Facebook, the cause of retirement is "hip joint". Although it seems that the condition was not good from before, it seems that it became a decision to retire at the time that it became worse to say "difficult to move" and in the worst state art can not be displayed.

It is an urgent announcement.

Suddenly, I, Esper Ito Ito Masato Man has 2018/12/31 and will retire from performing arts activities.
...

Posted by Esper Ito Saturday, December 22, 2018

Speaking of Esper Ito, it is well known that it fits snugly inside the Boston bag and only shows its face. That trick goes through a tennis racket in a state of not putting up a gut, trying to break a phone book that is impossible to break by strength with any thought, or try hard to eat spicy food at all It is obviously damaged under the name of eating without showing it, many are failing to take a laugh.

However, not necessarily on the premise of failure, when the figure which challenges to the art becomes the prize of the game center , actually some challenges are carried out at the stage event of the 49th AM show on which the prize was announced . I made excitement for the event by making scratches on the back and making "soft body tennis racket go round" succeed.

Split rubber gloves with snowshashing Stop a fan with a tongue Esper Ito's "high ability" photo & movie report - GIGAZINE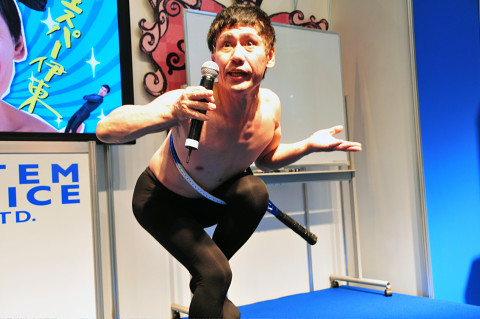 in Note, Posted by logc_nt