A new work by a masking artist 'Banksyy' of unidentified identity whose graffiti is bidding for 100 million yen will be discovered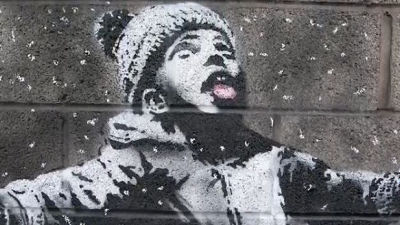 British mask mask artist Banksy is a mysterious figure leaving "graffiti" everywhere in the world, mainly on the street. Banksy's "graffiti" is sometimes bidding for about 100 million, and in November 2018, paintings were also self-destroyed at the moment of being awarded at the auction . Such Banksey's paintings are newly discovered.

Banksy confirms Port Talbot 'Season's greetings' piece is his - BBC News
https://www.bbc.com/news/uk-wales-46617742

Banksy's new painting was discovered in Port Talbot in Southern Wales. On December 19th, 2018, Banksey posts the image of the work to Instagram together with the message "Season's greetings" (Christmas congratulations).

View this post on Instagram

Banksey painted a picture of the garage of Ian Lewis. Lewis was not a fan of Banksy, he knew a little about his existence, he seems to have thought that it was due to Banksy at the time he discovered the picture. When Banksey revealed the existence of the picture, it says that people came overnight to Lewis' warehouse.

It is possible to see the surroundings of the work from the following movies.

Fans gather to see Port Talbot's Banksy - BBC News


People who look at the spray painting on the wall.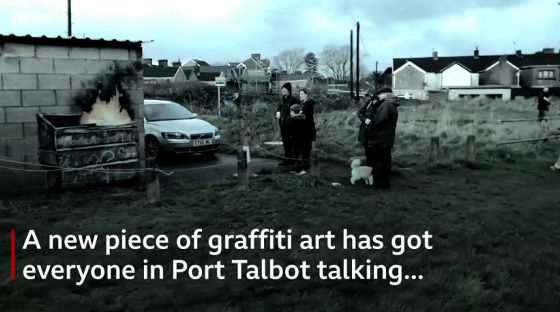 The work is drawn on the corner of the block fence, and if you look at only one side, you can see the falling snow as a boy waiting with your mouth open ......



On the other side is drawn the ash rising from the flames. When you look at both sides, you can see that the boy is eating ash instead of snow.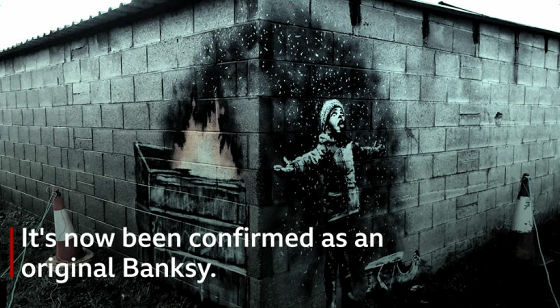 After that, a fence was built around the picture. This is temporary, and it seems that at the time of writing the article, the city and Lewis are talking about the way of future protection.

Fence is up to protect the work some believe is by #Banksy pic.twitter.com/MhyKl2btNl

- Huw Thomas (@ huwthomas) December 19, 2018

Banksey has published the following image in the documentary, and even before Banksey posted it to Instagram, similar to this image, he suspected that this is a work of Banksy? Thing.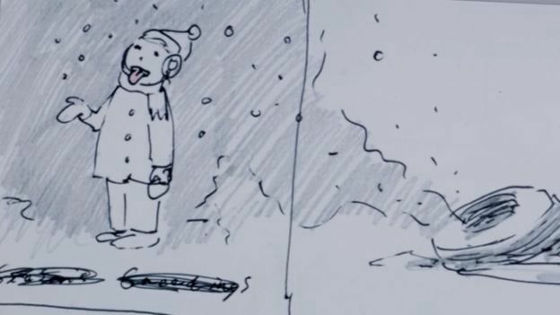 In addition, Mr. Lewis thinks that the work will be for the city, and reveals the intention to protect the work so that anyone can see it.