I ate Matsuya 'Beef Hamburger steak set meal' that tastes 200 g of 100% beef hamburger with rich brown sauce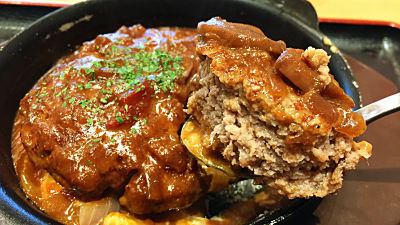 On December 18, 2018 Matsuya began offering "beef hamburger steak set meal" using 200 g weight of hamburg with 100% beef. When I tried to eat it, it was a volume full article that can be really full of stomach.

Beef Hamburger steak set newly released! | Matsuya Foods
https://www.matsuyafoods.co.jp/2018/12/12/4646/

I came to Matsuya.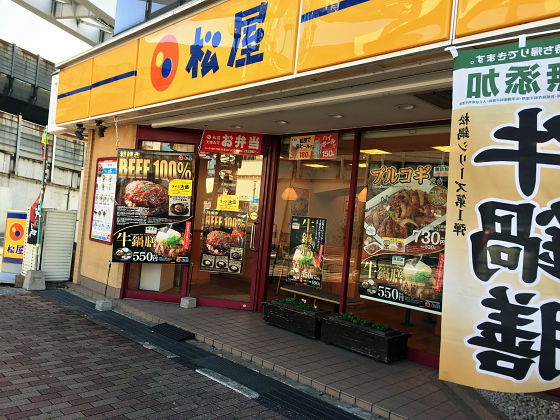 At the shop front, posters of set beef hamburg steak set meal are listed. It is a bit hard to see, but as you can see in the yellow part, you can upgrade the rice to a big grill for free until 10 AM on Tuesday, January 8, 2019.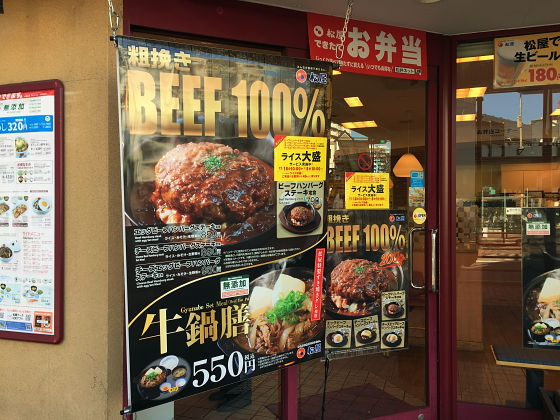 When ordering with a ticket vending machine, cooking has been carried in about 5 minutes. This time we are ordering the simplest "Beef Hamburger steak set meal" (790 yen including tax), but there are also "Egg Beef Hamburger steak set meal" (850 yen including tax) and melting cheeses with fried eggs "Cheese beef hamburg steak set meal set (890 yen including tax)", both "Cheese Egg Beef Hamburger Steak Set" (950 yen including tax) are available.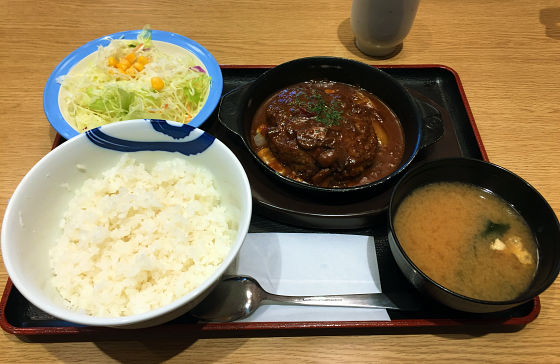 Matsuya's specially made hamburger with brown sauce. In addition to being equipped with mushrooms and onions, potatoes and cut potatoes are spread over the foundation.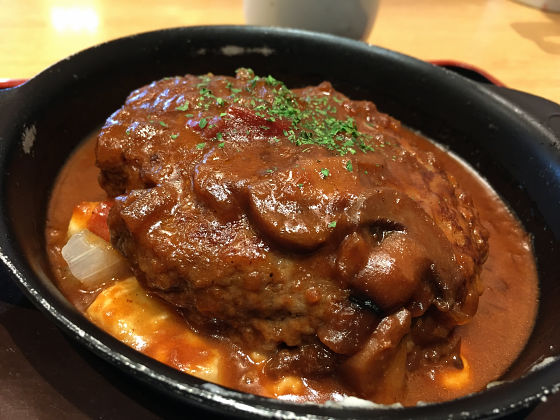 The size is about this compared to iPhone XR. It is a characteristic of this hamburger that the thickness is Dodon while also looking at the diameter.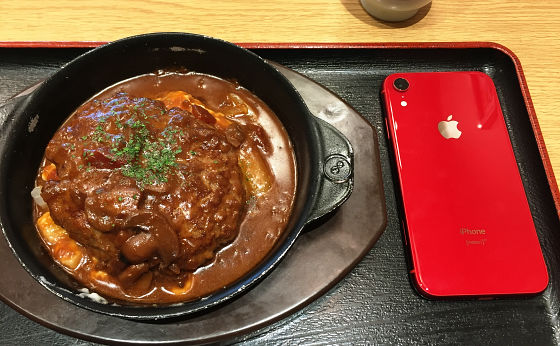 When cutting it, it was just beef 100% and I could not confirm the similarity of "bridging" at all.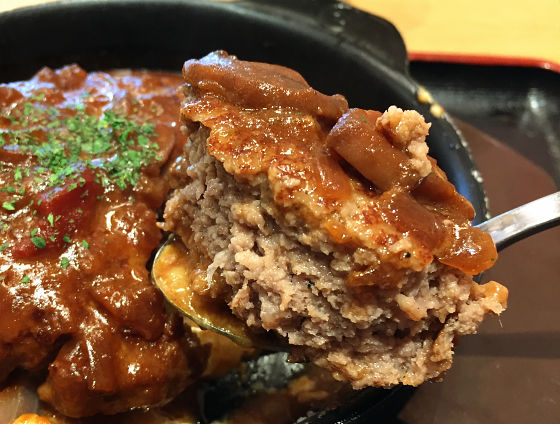 When I try to lift with chopsticks, a glittering and transparent meat juice falls down from the part that is grasped with good, and "This is absolutely good guy" and instantly in the mind. A hamburger called beef 100% is exactly like a "mass of meat", a firm texture and a delicious meat taste bloom. On the other hand, as you can see from the photographs, it is true that there was a bit of a boggy texture, as the fire was steadily through the inside.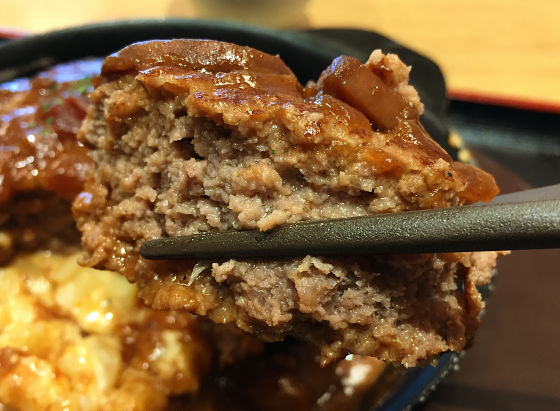 The meat juice overflows from the section of the cut hamburger steak, and it is sucked into potatoes worn by brown sauce. Even just scooping this potato with a spoon and putting it on rice, it is a feeling that one large cup is lightly disappeared.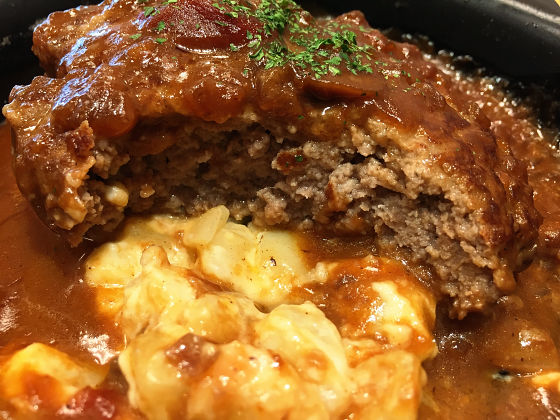 Put hamburger in rice, moment of bliss if you write brown sauce and potato with taple and spoon. This time it was a simple hamburger steak set meal, but I felt terrible what kind of thing would happen if fried eggs and cheese were added here.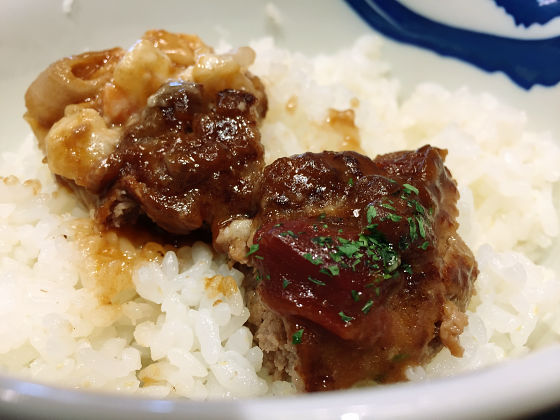 Matsuya's "Beef Hamburger steak set meal" etc. 4 menus are offered at Matsuya nationwide except for some stores, such as Oi Racecourse Store, Nishinomiya Naosu SA Store, Kwansei Gakuin University School Store.