Tonketsu has a rich demi-glace sauce and cheeses eating 'Demi cheese rose and' with pine which had donned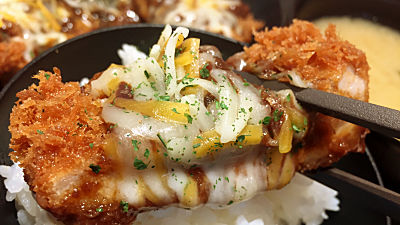 On December 12, 2018, " Demi cheese loin and " has appeared in pine needles . A new menu that topped with three different cheeses of pine and special pine sauce Demiglas sauce and Gouda, mozzarella, red cheddar was a dish with a gorgeous eating response.

Demi cheese loose and new release! | News | Matsuno Ya · Matsunoi · Chicken Tea
https://www.matsuyafoods.co.jp/matsunoya/news/menu/181212_demikatu.html

Arrived at a pine tree. Demi cheese loin is served at Matsuno, Matsunoi, Chicken Tea throughout the country except some stores.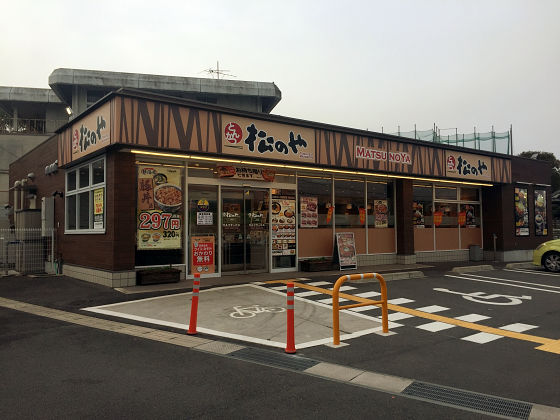 Inside the store was also posters of "Demi Cheese Rose and Set Meal (with Rice · Miso Soup)" (630 yen including tax) and "Demi Cheese Rose and Bowl with Miso Soup" (580 yen including tax). As appended to the bottom right of the poster, campaigns are underway to serve Rice Daisuke as a free service until 15 o'clock on Wednesday, December 26 (Wednesday).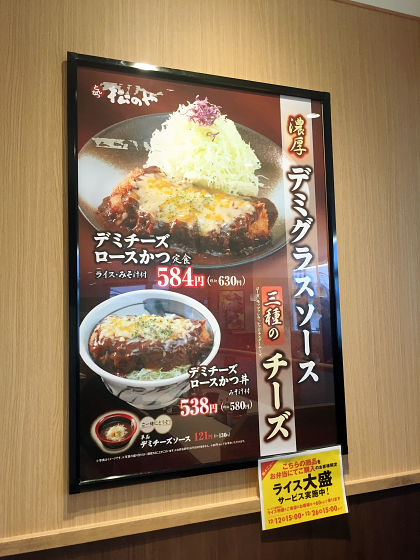 This time I ordered "demi cheese loose and set meal". It was completed in about 5 minutes from the order.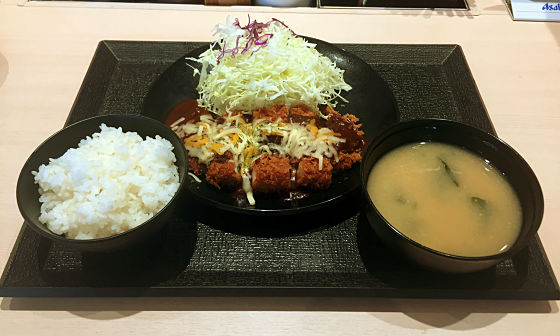 In the rose where it is settled in the center, plenty of rich demi-glace sauce is placed as you see it, and three kinds of cheese are plentifully topped on it.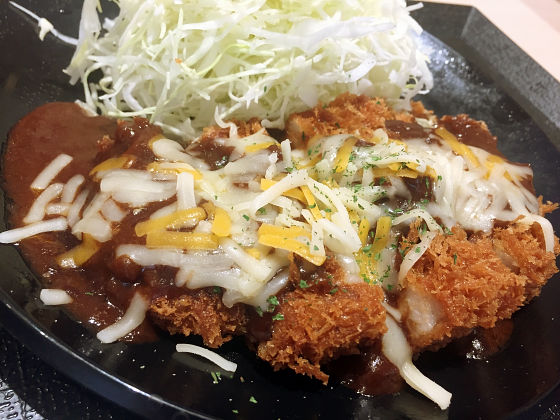 If you lift it with chopsticks, it will be heavy, and cheese melted with trolley will come together like this.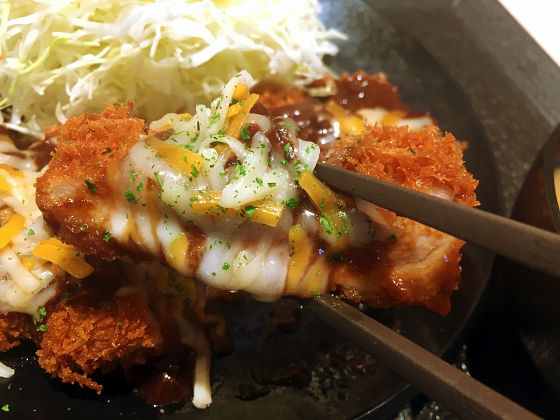 With solid firm wall thickness and crispy clothes, and with demiglace sauce and cheese, the impression that I tried is a richness that does not disappoint. The roast and it seems likely to lose to the taste of a really thick demi-glace sauce and melted cheese, and after the second mouth "cheese is a waste" and cheese at the part where the cheese was not applied so much at both ends of the cut The more I moved it.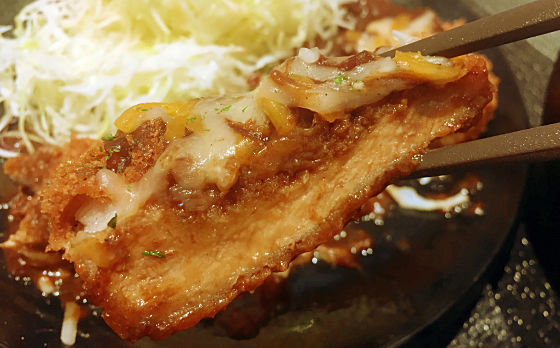 This kind of "+ plus demiglas sauce + cheese" pushes like a wave attack.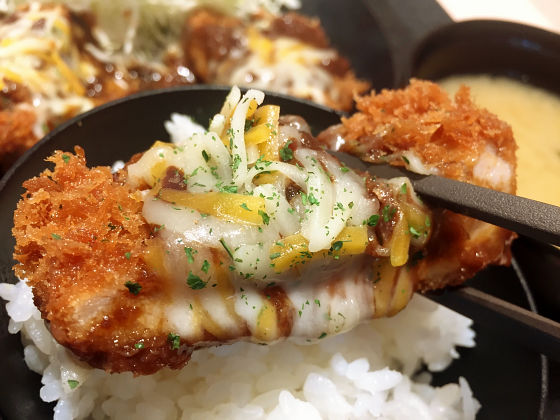 Even though it is a single person, the response to eating is pretty, but it also adds to the point of getting in with rice. It was quite affordable to have this volume enjoyable at 630 yen.