I ate 'Ogura Noir Purple Romant' of a comeda coffee shop where a lot of sweet and sour blueberries harmonized with Kokura Ann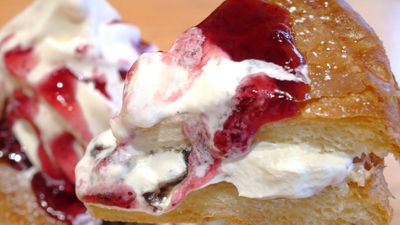 Sakusaku A winter's new " Ogura Noir Purple Romant " will be on sale from December 13, 2018 (Thur) on Thursday, Thursday, January 1, 2018 to the signboard menu "Shiro noiru" of the comeda coffee shop with plenty of soft cream on top of the fluffy Danish bread It has appeared. Ogura Noir Purple Romant is to put on a soft cream on the Danish bread sandwiched with Ogura Aza and Hopp Cream using Hokkaido Azuki bean and to go to eat actually because it is a dessert with melted blueberry sauce I have done it.

New release from "Ogura Noir" popular "Ogura Noir Purple Romant" Sold from 12/13 (Thu) seasonally
(PDF) https://ssl4.eir-parts.net/doc/3543/announcement/46795/00.pdf

Arrived at Komeda coffee shop.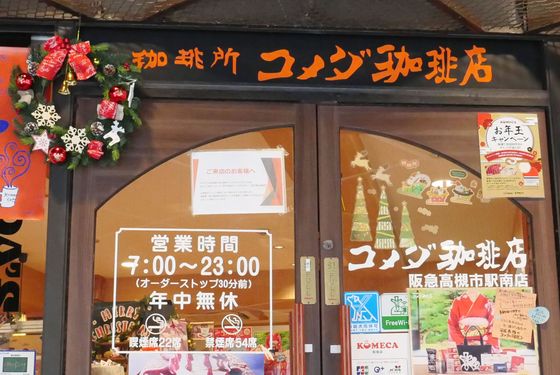 On the table the menu of Ogura Noir purple romance of the purpose was placed.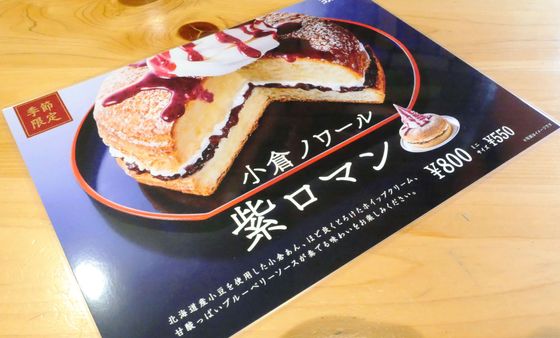 " Ogura Noir Purple Romance " (800 yen tax) and blended coffee (440 yen including tax) arrived when I ordered and waited for about 5 minutes.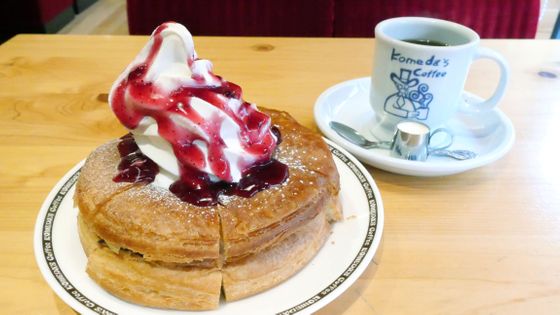 Ogura Noir Purple This is the overwhelming size, looking at the traffic IC card next to pursuance like this. There is also a mini size (550 yen including tax) for those who says it can be shared by multiple people, that Ogura Noir purple romance is a little smaller.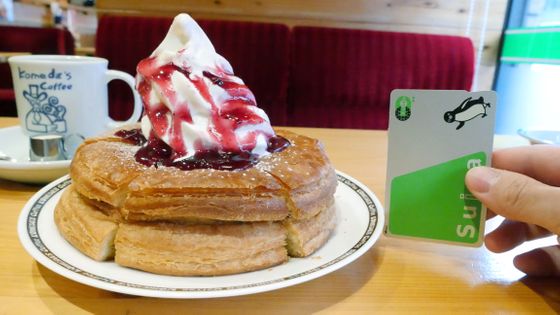 It is somewhat reddish to say purple, but the blueberry sauce is huge for a huge soft cream.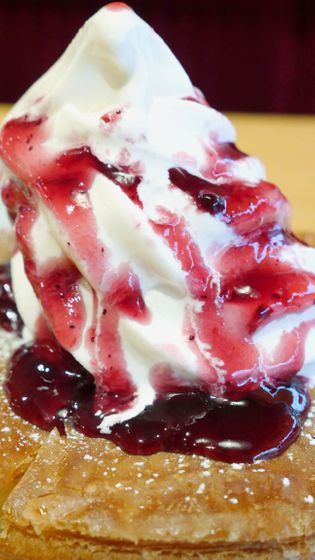 Blueberry sauce was plenty enough to spill from the Danish pan.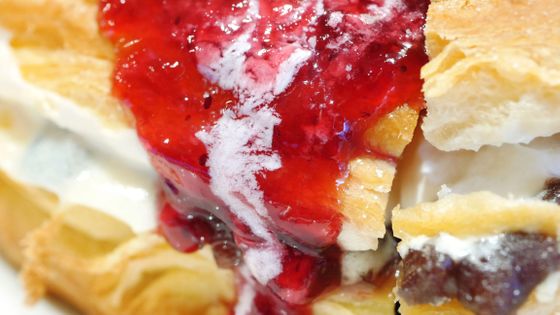 Sprinkled powdered sugar is reminiscent of the snow that started to fall, it is a dessert perfect for winter.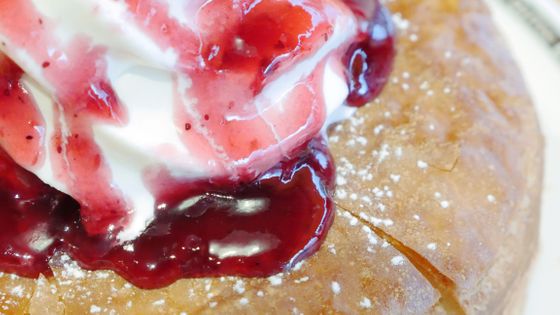 Ogura Anna was a grain of grain of red bean leaving a shape, and was sandwiched plenty of Danish bread with whipped cream.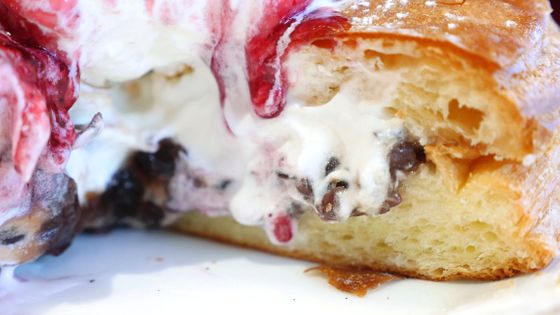 When eating, a contrasting combination of warm Danish bread and cold soft cream is compatible. The sourness of blueberry sauce was accented with sweetness with pencil of Ogura and whipped cream. Because Ogura is a grainy, it has plenty of azuki feel to the aftertaste. Fluffy Danish bread is plentiful in volume, it is a dish of eating and responding.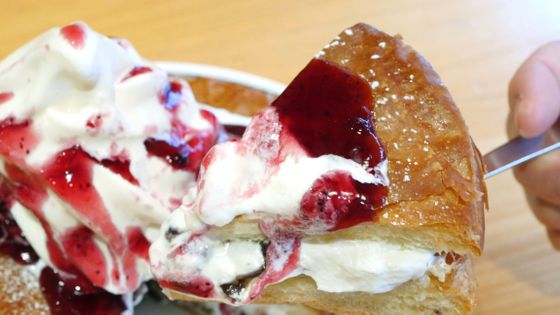 As listed as "Coffeehouse Komeda Coffee Shop", it is a signboard menu of coffee as well as Komeda coffee shop. Ogura Noir Purple Romance together with Komeda coffee shop If you ordered coffee commitment, you can enjoy luxurious moments.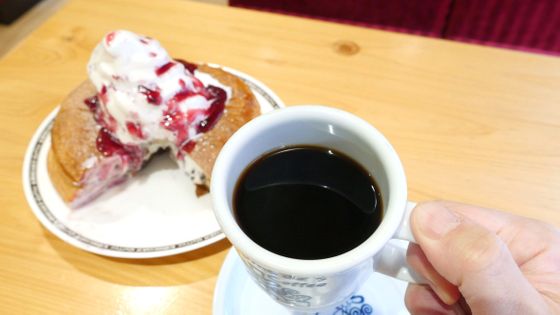 "Ogura Noir Purple Romance" will be offered for limited time from December 13, 2018 (Thursday) to the end of January 2019 at the Komeda coffee shop nationwide except some stores. In addition, Ogura Noir Purple Romant is that some stores have different prices.