'Snapdragon 8cx' developed for Windows 10 appeared, Qualcomm challenged Intel's stronghold in earnest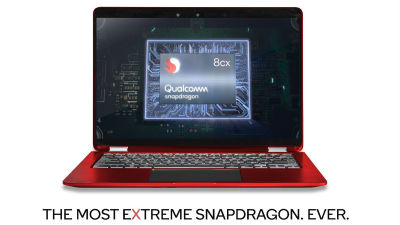 Qualcomm has announced SoC " Snapdragon 8cx " for PC. Snapdragon 8cx is not for mobile terminals such as smartphones, it is the first SoC developed for Windows 10. Intel and Qualcomm have an overwhelming share in CPU for Windows laptop CPUs The full-blown confrontation with SoC hegemonic power for PC starts finally.

Snapdragon 8cx is Qualcomm's most powerful processor ever, but it's not for smartphones
https://www.androidpolice.com/2018/12/06/snapdragon-8cx-is-qualcomms-most-powerful-processor-ever-but-its-not-for-smartphones/

Qualcomm's new PC processor promises 'extreme' power
https://www.engadget.com/2018/12/06/qualcomm-snapdragon-8cx-pc-arm-extreme/#/

Qualcomm announces Snapdragon 8 cx designed for Windows 10 laptops
https://mashable.com/article/qualcomm-snapdragon-8cx-windows-pcs/

"Snapdragon 8cx" is a new SoC developed purely for Windows PC by Qualcomm, which has partnered with Microsoft to optimize Windows and ARM processors.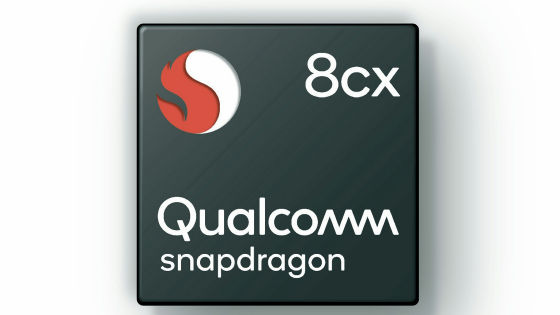 The chip size is about this.



Comparison with 1 cent coin.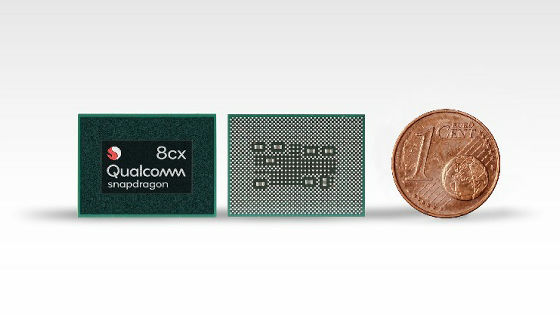 Snapdragon 8cx adopts Cortex-A 76 based Kryo 495 for CPU, Adreno 680 for GPU, Snapdragon X 24 for 4 G modem, and Hexagon 685 as AI engine. The CPU performance is 45% faster than the Kryo 385 ratio adopted by the Snapdragon 845 for mobile, and the AI ​​performance in the total CPU, GPU, AI engine has tripled greatly. Especially in the Adreno 680 GPU, the memory interface has doubled to 128 bits wide and 20% faster and 60% more efficient than Snapdragon 845 's Adreno 630 are being fulfilled.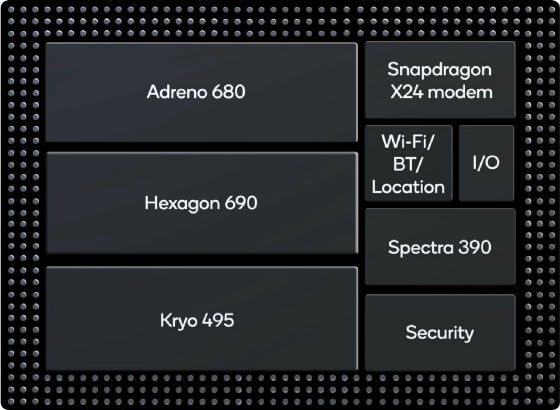 Snapdragon 8cx is manufactured by TSMC's 7nm process.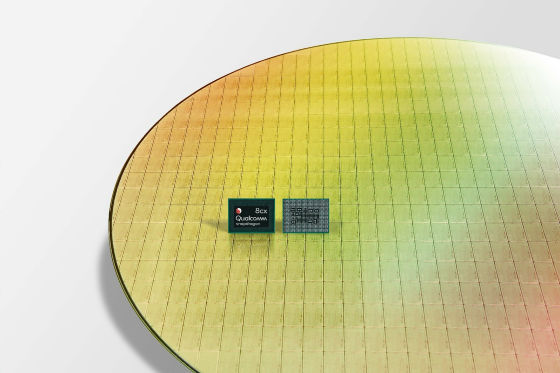 Snapdragon 8cx supports memory of LPDDR 4 (2133 MHz), storage of NVMe connection, USB Type 3 Gen 2 of Type-C. However, Intel's Thunderbolt 3 is not supported. In addition, with the power saving property developed for Mobile SoC, it has continuous driving time exceeding 1 day and Quick Charge function by Quick Charge 4+, and the Windows 10 laptop which can always connect to LTE is realized by Snapdragon 8cx .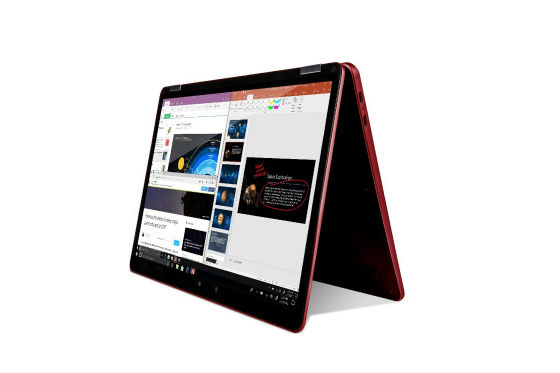 In addition, H.265 / VP9 hardware decoder is carried and video decoding of high compression standard is possible, and HDR 10 +, HLG and Dolby Vision are also supported on the image side.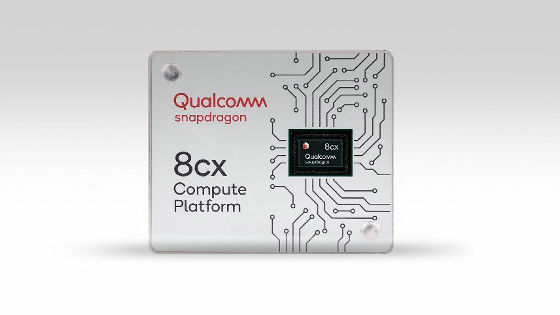 According to Qualcomm, Snapdragon 8cx has better performance than Intel CPU for laptop computers. It has high speed performance equivalent to that of Intel Core U series with TDP of 15 W adopted by DELL's XPS 13 and up to 3 times faster with less power than Intel Core Y series with TDP of 7 W adopted by Apple's MacBook Air And that.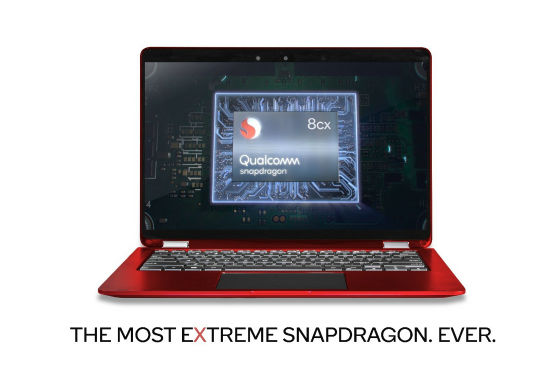 According to Qualcomm, at least Chromium's ARM porting test is ongoing and Firefox is also developing an ARM version browser. It is expected that other x86 version applications will be handled by emulation on Windows on ARM and it will not be a disaster like Windows RT on software side.

Snapdragon 8cx is expected to be introduced to the market in late 2019. If we can achieve the performance claimed by Qualcomm, it seems that the note PC market will be impacted enough to break down the Wintel Union that has been running for many years.