A British man who changed his name to 'Yorkshire tea' because he likes tea too much appears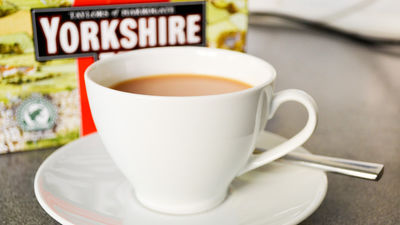 by Mark Richards

Speaking of British people there is an image of "I love tea" , the culture of afternoon tea is famous in Japan. Such a man who likes English like a British person is talking about having renamed his name to " Yorkshire Tea " too much because he likes tea too much.

Tea-loving factory worker changes name to YORKSHIRE TEA | UK | News | Express.co.uk
https://www.express.co.uk/news/uk/862336/Tea-factory-worker-changes-name-Yorkshire-Tea-honor- favorite-brew

Man who loves tea changes his middle name to 'Yorkshire
https://mashable.com/article/man-changed-his-name-to-yorkshire-tea/

31-year-old Nathan Drake Garner living in Sheffield , an industrial city in the UK, is drinking 20 cups of "Yorkshire Tea" per day. Yorkshire Tea is the second most popular tea brand in the UK and sells tea bags blended with 30 kinds of tea leaves.

Mr. Garner met with Yorkshire Tea when he was about 12 years old and said that being recommended by his grandfather was the beginning. "My mother likes black tea, but somehow my mother likes PG Tips tea because I want to drink Yorkshire tea for anything, so when I go back to my parents I will have a tea bag of Yorkshire tea for myself "Mr. Garner has shown love for enthusiastic Yorkshire tea.

Mr. Garner working at a concrete factory was talking to his colleague Billy during his work in August 2017. Mr. Billy casually in his conversation said, "Hey Garner, if you are drinking so much Yorkshire tea, you should change the name to Yorkshire tea", Mr. Garner said "It's a wonderful idea" It is said that.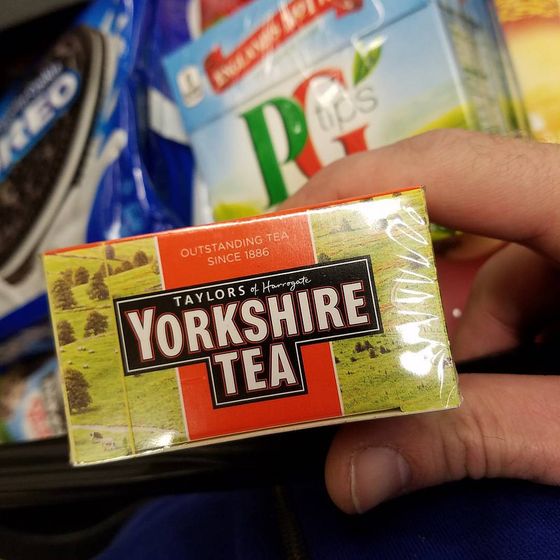 by Eli Juicy Jones

Mr. Garner received Mr. Billy's remark that he began searching for a website to rename his name during the lunch break of the day. Then, as it is, remove the middle name "Garner" from the name "Nathan · Drake · Garner" and decide to proceed with the procedure to put in "Yorkshire tea" instead. Mr. Garner has succeeded in legally renaming the name "Nathan · Drake · Garner" amended "Nathan Yorkshire Tea · Garner".

In the document signed by Mr. Garner, it is stated "Stop using the name" Nathan Drake "Garner" before and change it to "Nathan Yorkshire Tea · Garner".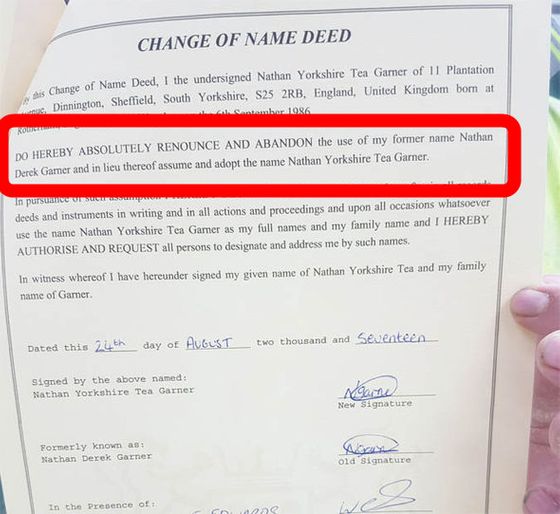 "Many of my family and friends seem to think my name is" silly ", but my mother, Sheryl, is" wonderful. "If I told you that I changed my mother a big laugh I was doing it, "Garner said.

Our GRC Team 1Of Has Changed His Name From Nathan Garner To Nathan Yorkshire Tea Garner You Dont Have To Be Mad To Work In grc But It Helps! Pic.Twitter.Com/1iVjU8rrz1

- Chiltern GRC (@ Chiltern GRC) August 24, 2017
This is Nathan. Yorkshire Tea is his middle name.

No, really. He's changed it by Deed Poll: https://t.co/1a19o8Gv0T pic.twitter.com/lTYaYenmOJ

- Yorkshire Tea (@ YorkshireTea) October 6, 2017

Laura Barton, senior brand manager at Yorkshire Tea, said, "When Mr. Garner told us that we changed it, we were delighted with the overwhelming affection for Yorkshire Tea," Garner said He said he welcomed the renaming.
in Note, Posted by log1h_ik