Qualcomm officially announces the new SoC for smartphone 'Snapdragon 855' & screen built-in fingerprint authentication '3D Sonic Sensor'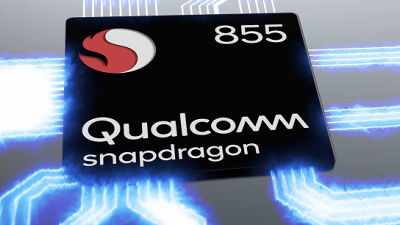 Qualcomm officially announced the next high-end SoC " Snapdragon 855 ". In 2019, the next generation communication standard "5 G" compatible terminal is expected to spread more and more.

Snapdragon 855 Unveiled: Meet the 5 G Superchip That Should Power the Galaxy S10
https://www.tomsguide.com/us/snapdragon-855-specs-5g-in-screen-fingerprint, news-28755.html

Qualcomm announces the Snapdragon 855 processor for 5G phones - The Verge
https://www.theverge.com/2018/12/4/18125853/qualcomm-snapdragon-855-mobile-processor-announcement

Ultrasound makes Qualcomm's new in-display fingerprint sensor super-secure
https://www.engadget.com/2018/12/04/qualcomm-3d-sonic-sensor-in-display-fingerprint/

At the "Snapdragon Technology Summit 2018" held in Hawaii from December 4, 2018, the next high-end SoC "Snapdragon 855" was announced. Snapdragon 855 is a chip manufactured by TSMC's 7 nm process, and it is expected that it will become higher performance and power-saving.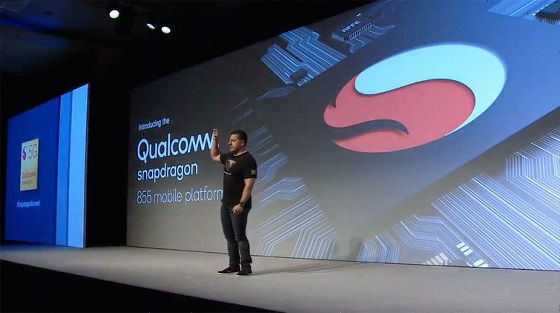 According to Qualcomm, the Snapdragon 855 is the first commercial platform to support multi-gigabit 5G, and when combined with the new modem chip "X50", 5G communication will be realized. A high-end smartphone scheduled to be released by Samsung in the first half of 2019, the ultra high-speed communication of smartphones is expected to begin at last. In North America, Verizon and AT & T have already announced the release of 5 G compatible smartphones.


The Snapdragon 855 is equipped with the 4th generation multi-core AI engine, triple the AI ​​performance with the previous high-end model Snapdragon 845 ratio. In addition, the function called "Snapdragon Elite Gaming" states "to bring a new game experience to high-end smartphones", and AR function enhancement is anticipated, but details are not disclosed at the time of article creation.

By the way, in the benchmark results by AnTutu which has been leaked, Snapdragon 855 has scored a score higher than rival SoC such as rival Huawei Kirin 980, Samsung's Exynos 9820, Apple's A12 Bionic.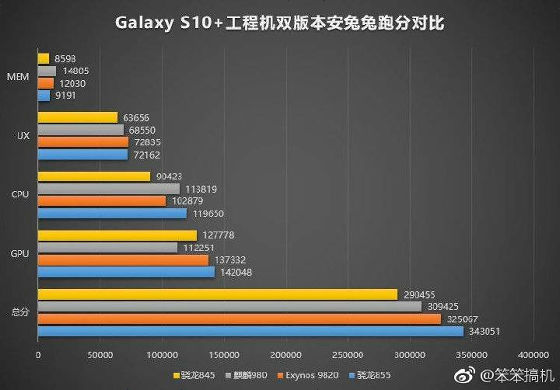 Qualcomm has officially announced " 3D Sonic Sensor ", a fingerprint authentication sensor with a built-in display that uses ultrasound, in addition to SoCs that have fulfilled their performance in an orderly fashion. With the 3D Sonic Sensor, a built-in fingerprint sensor unit will be installed on many smartphones, and narrow bezeling and large screening are likely to become more general functions.