'Pocket monsters Let's Go! Pikachu' play review, Nintendo Switch's latest Pokemon What is the latest work I tried playing immediately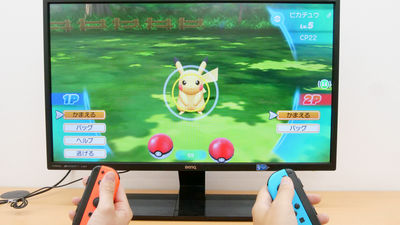 " Pocket Monsters Let's Go! Pikachu " " Pocket Monsters Let 'Go! Evey " for the first Nintendo Switch of the popular worldwide game "Pocket Monster" series was released on November 16, 2018. As Switch's first Pocket Monster series, I actually played how Pokemon on Switch changed, how it was like how to catch Pokemon that was new by Joy - Con.

"Pocket Monsters Let's Go! Pikachu" "Pocket Monsters Let's Go! Evey" Official Site
https://www.pokemon.co.jp/ex/pika_vee/

Start playing immediately. First of all it is the controller setting. You can select the controller you want to use by pressing a button such as Joy - Con or Monster Ball Plus of dedicated controller.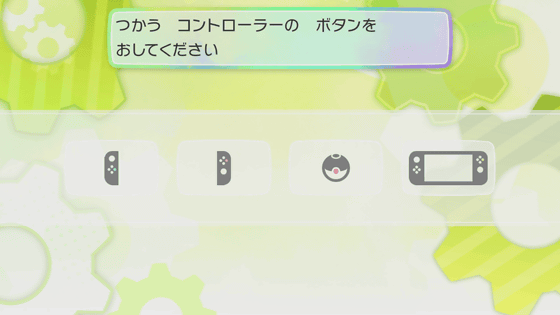 You can choose from 9 different languages.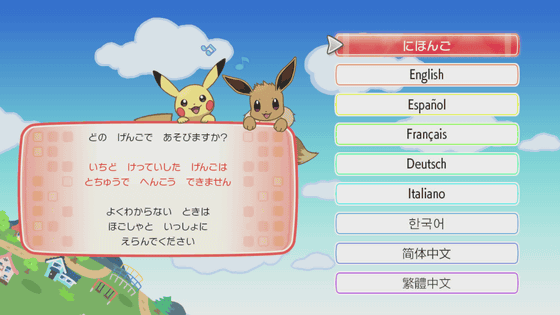 Select text from "Hiragana only" or "Kanji is possible". This time I chose "Kanji is OK".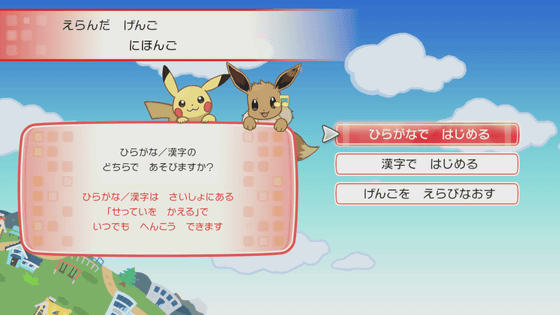 Dr. Orchid appears. He is a doctor of world authority on the research of Pokemon at "Pocket Monsters Let's Go! Pikachu". He told me "Tell me about you."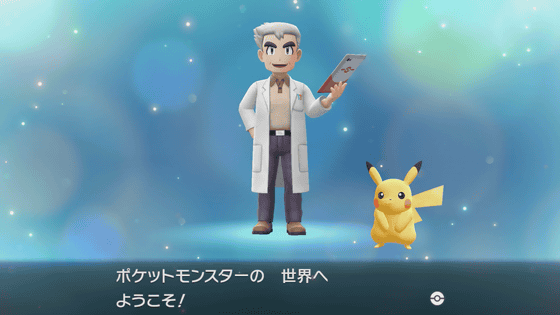 I will tell Dr. Okido "My name" "My avatar" "Rival's name" in order. There are 4 kinds of avatars for each man and woman. Your character setting is now complete. This time I tried to make my own name "Gigao" and the name of the rival "Ippeirou". It seems that you can not enter kanji in the name.



Start and name your name · rival · Once you decide your avatar, the adventure started. The rival of "Pocket monsters Let's Go!" Is such a look on the right side of the image, the personality is normal good child. Apparently the hero promised to be a Pokemon trainer by receiving Pokemon from Dr. Orchid on the game start date. Also, "Pocket Monsters Let's Go!" Has "Pikachu version" and "Eve version", but this time we are playing in "Pikachu version".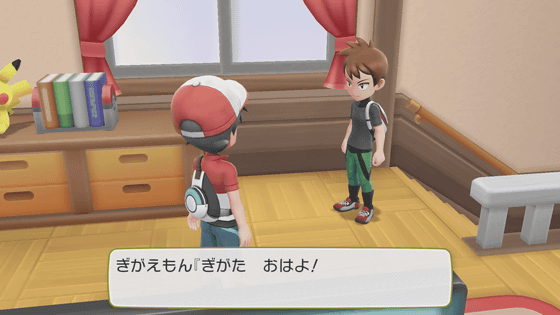 The place where the story begins is "Masala Town". It seems that the story and the place name etc are common to "Pokemon red / green".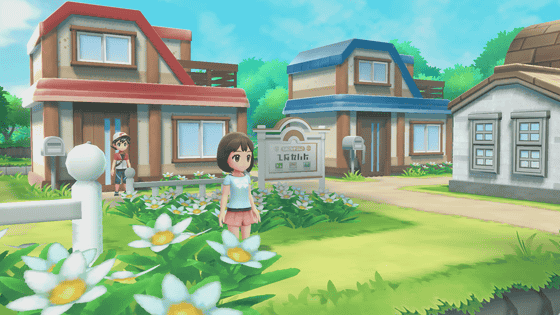 When heading north of Masala Town, Dr. Orchid was surrounded by Poppo.



As he rushed to think in a hurry, Dr. Orchid seems to have interviewed Poppo. Poppo who finished the story returned home peacefully.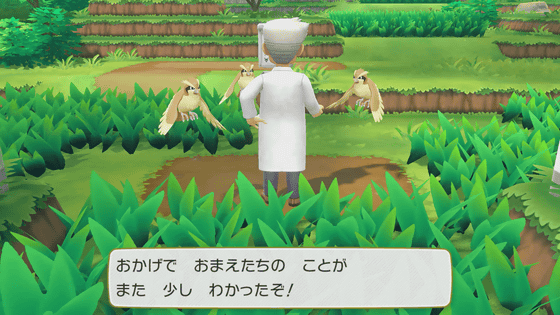 Dr. Orchid who reminded me of the hero remembered the promise to give Pokemon At that time, there was some yellow shadow in the grass.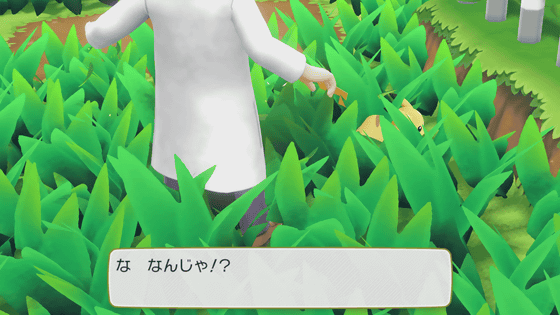 Pikachu runs and comes to a state like "I am watching this so as if it gets naked." To meet the expectations of Pikachu, I threw Pikachu with a monster ball and succeeded. But after Pikachu entered the monsterball it was still full of energy, the monster bowl with Pikachu went all the way to the roar and somewhere.

You can check the scenes that capture the energetic Pikachu in the following movies.

Pikachu appeared & gotten on "Pocket Monsters Let's Go!" ... did it? - YouTube


As I chase the monster ball with Pikachu, the number of monster balls placed on the table of Dr. Orchid's laboratory is increasing from 2 to 3 somehow.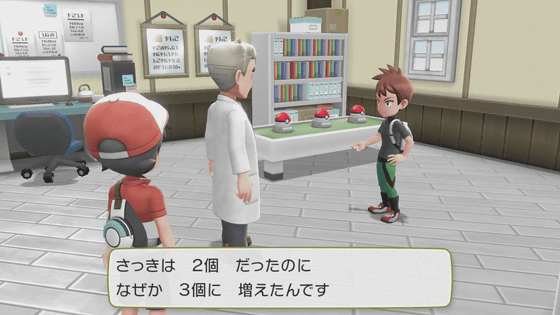 Dr. Orchid said "I will do ball with Pokemon in it", so I choose to choose one. As you try to choose, the middle ball jumps and appeals to you.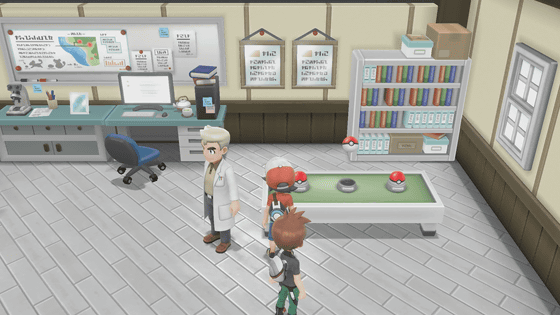 It is natural that this strong self-assertive ball is in the Pikachu that I caught earlier. The encounter with that buddy was like this.

Pikachu joins us in "Pocket Monsters Let's Go! Pikachu" - YouTube


Of course I decided to go to adventure with "Pikachu" as "I decided to Kim!" One of the features of "Pocket Monsters Let's Go!" Is that you can stroke and pretend to take your buddy. Pikachu 's head and stomach crowded with this feeling.

I tried pleasing Pikachu with "Pocket Monsters Let's Go! Pikachu" - YouTube


Also, the hero and homie can "dress up". When I actually wore clothes to Pikachu, it became like this.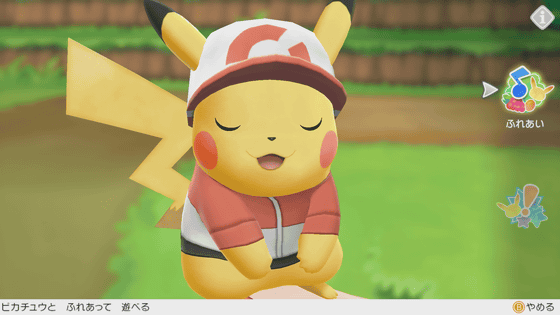 You can also open the menu screen by pressing the X button on the field screen.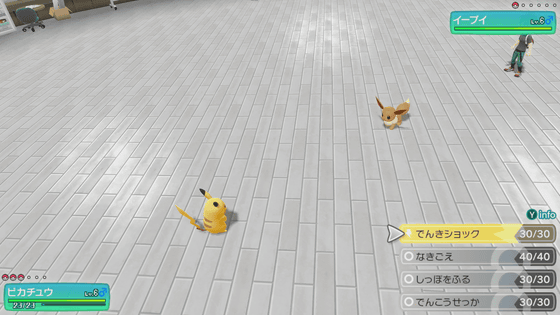 You can see the details of Pokemon that you have caught up by opening "Encyclopedia". Pikachu at the illustration was like this.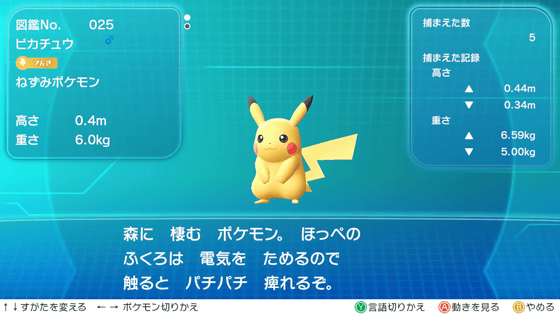 It is also possible to see the actual attacking motion and listen to the cry.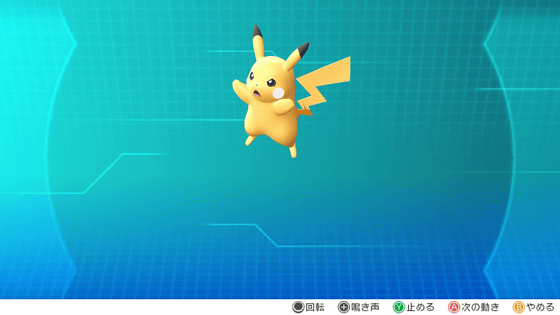 You can also find out where Pokemon will emerge wherever you have been. Pikachu's habitat is like this.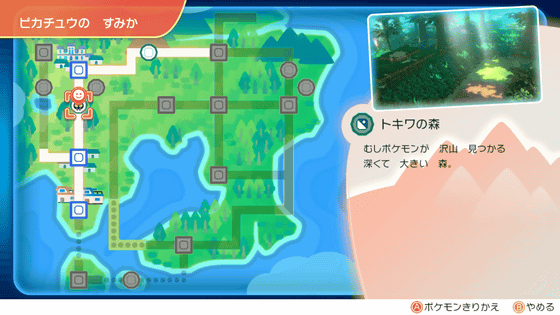 You can use the item you got so far with "Tool". It is also possible to sort and arrange them in order of their ease of use.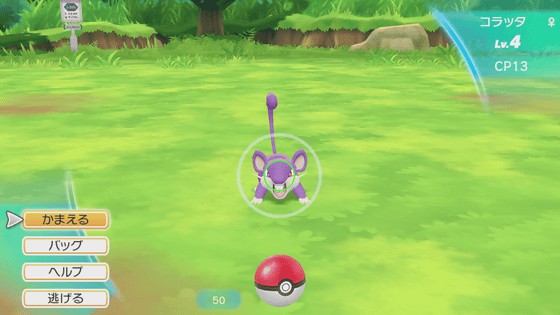 You can choose up to six Pokemon that you will put into battle in "Tomonichi Pokemon."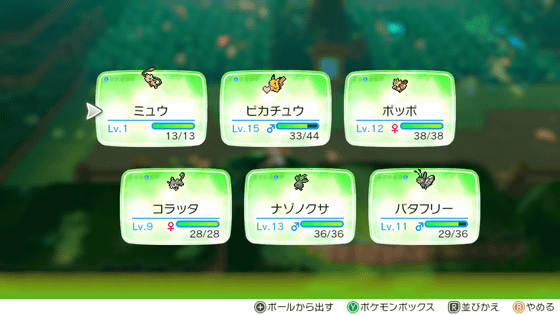 By pressing the Y button "Pokemon Box" opens, it is possible to select six Pocket Pokemon at any time.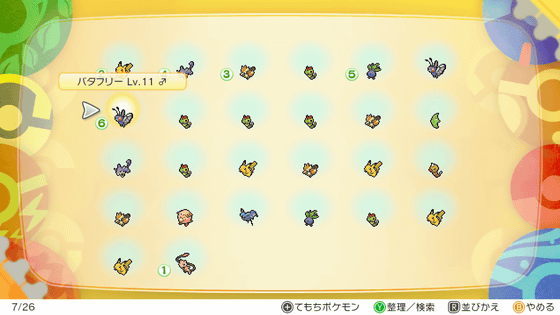 In addition, you can select Pokemon who takes walking on the field from a toddler Pokemon. Walking Pokemon flying behind himself as a bird Pokemon will fly, Pokemon walking will follow you with fast pedals. Because the motion that moves with every Pokemon is different, "What kind of feeling does that Pokemon walk with ... ...." The pleasure to catch Pokemon is increasing.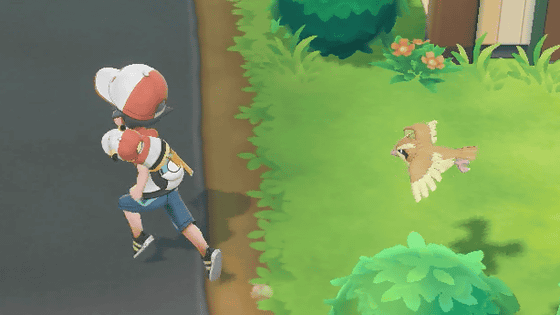 "Communication" can receive items and Pokemon by events etc. "Mushi nakamonomono" and "Friend with a Friend" Pokemon exchange and match-up through the Internet and Wi-Fi is possible.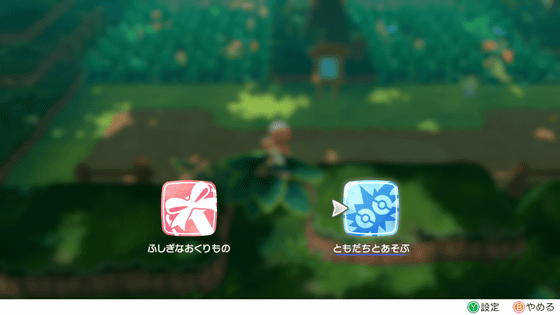 "Report" is a so-called save function. "Pocket monsters Let's Go!" It is possible to save anytime on the field.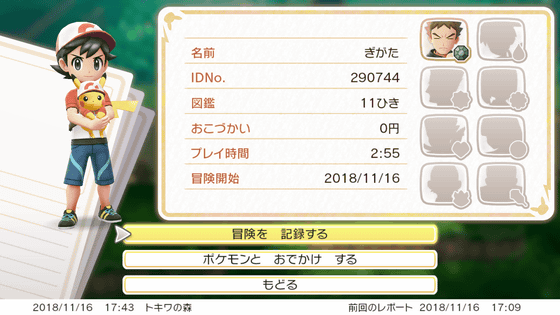 The "Pocket Monster" series has adopted a random encounter scheme which enters battle by encountering random Pokemon when walking on the field, but "Pocket monsters Let's Go!" Becomes a symbol encounter system, and on the field You can see wild Pokemon moving. In addition, there is no battle even when it comes in contact with a symbol, and it enters the capture mode similar to "Pokemon GO". It looks like this actually getting Pokemon.

Pokemon Let's Go! Pikachu "to get caught cuckooing - YouTube


When you throw the ball at the timing when the inner side of the double circle displayed above the wild Pokemon becomes smaller, you can get it well. Because each wild Pokemon moves with a different motion, you have to see the timing of hitting the ball.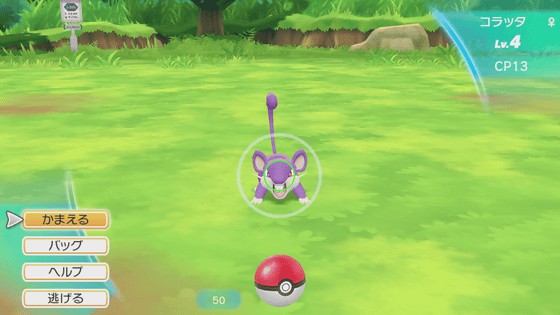 Caterpies and collatta etc can be easily obtained, "I thought it was not a bad game, just shaking the controller with timing"! I was playing while thinking, but the butterfree which I encountered in such a case Moving around in right and left, throwing a monster ball does not hit it. I can throw the ball while checking the moment when motion stopped, but I can not catch it. It was difficult to hit the ball briefly and I felt it necessary to get used to the operation.

Please check the movie below for how to challenge Butterfree capture.

I tried a BIG size butterfly at "Pocket Monsters Let's Go! Pikachu" - YouTube


Also, "Pokemon Let's Go!" Means that two people can play at the same time, so we will actually play. After making 2 or more hand-held Pokemon, power the 2 junction of Joy-Con, shake the controller and the 2P side character appears in the field.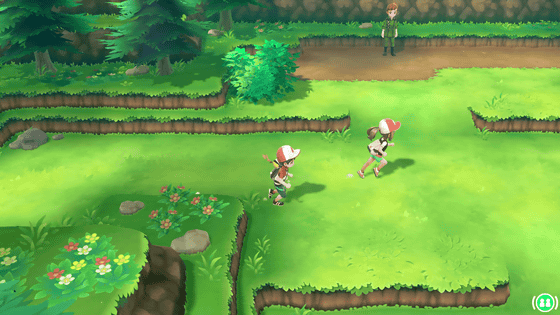 Characters on the 2P side do not get anything even if they touch wild Pokemon, just appearing on the field.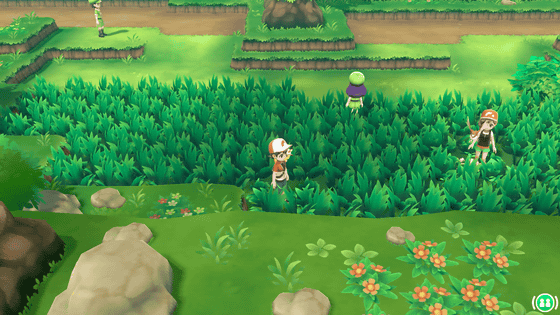 Actually two people tried to capture Pokemon.

We cooperated with "Pocket Monsters Let's Go! Pikachu" and picked up Pikachu - YouTube


When two people throw monster balls at the same time, they change to rainbow-colored strong monster balls and their capture abilities are up, so it is better for someone to help them "when you want to catch this Pokemon certainly." However, it is rather difficult to breathe in with two people and throw monster balls, so it seems better to practice several times, as decided in the scene called "Konozo". Incidentally, monster balls are finite, so do not waste them. Monster balls can win by other trainers, you can also purchase at shops using the auctioneers.

In the shop, not only the monster ball but also various items such as "scratch grueling" of the HP recovery item and "crouching" "cure burning" which cures various state abnormalities can be purchased. Impression that the importance of monster balls has increased as importance of monster balls has increased in Pocket Monsters Let's Go! Pikachu. You can get an invoice by selling items you pick up or winning other trainers.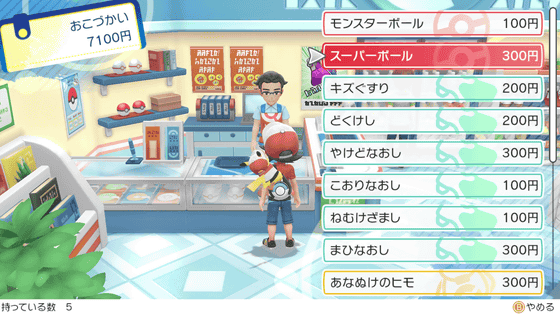 It is no longer fighting wild Pokemon, but as you progress the story, you will see scenes where you will have a Pokemon battle with other trainers in the gym. That battle scene is like this, you will fight in a 3D space like Pokemon Stadium.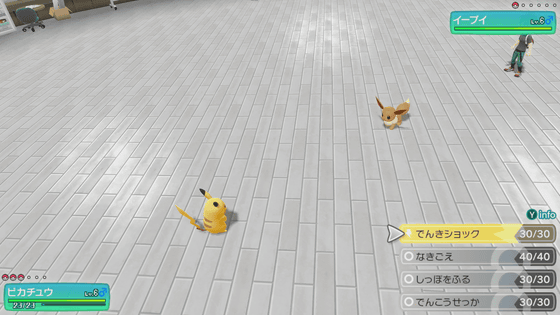 Takeshi has brought back the work.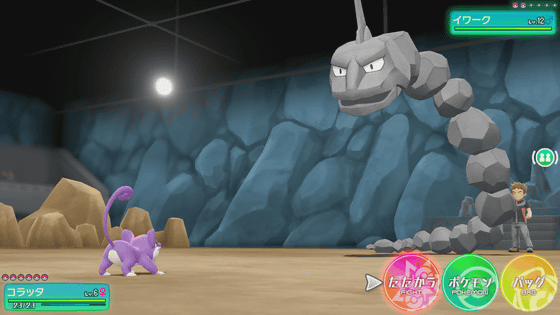 When you visit the gym with two players, you will fight with the trainer not 2: 1 but 1: 1, so you can advance the battle considerably.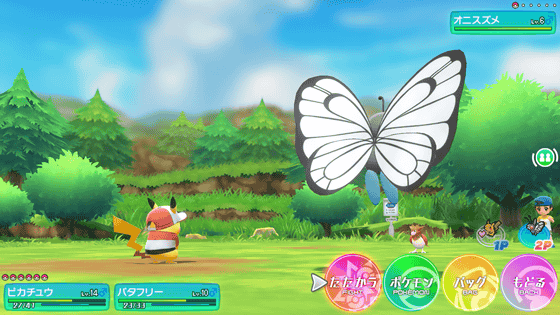 In addition, for those who are watching the animated version "Pocket Monsters", characters such as "Musashi, Kojiro and Meowth" are appearing as familiar.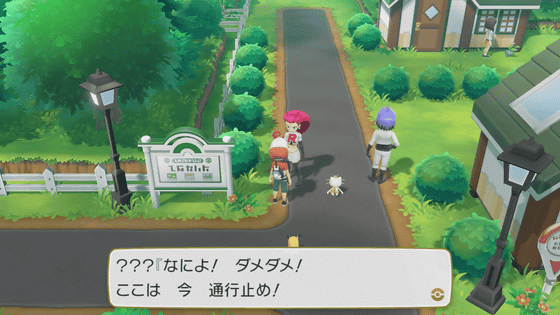 "Pocket Monsters Let's Go! Pikachu" "Pocket Monsters Let's Go! Evey" is set as "Monster Ball Plus" on Amazon.co.jp Tax included 9886 yen, "Pocket Monsters Let's Go! Pikachu" alone is 5622 yen including tax.