It is judged OK to hack the 'digital copyright protection' of the terminal for repair or maintenance purposes and detour

By @ frixtriller

In the US it is judged that it is legal to hack and detour mechanisms that protect copyrighted content and software stored in the terminal for the purpose of repairing his terminal owned by the user it was done. Until now, manufacturers and others have been able to see the contents of data and software using "copyright" as a shield, but the new judgment of this time will be a big step forward for the user's "right to repair".

In Groundbreaking Decision, Feds Say Hacking DRM to Fix Your Electronics Is Legal - Motherboard
https://motherboard.vice.com/en_us/article/xw9bwd/1201-exemptions-right-to-repair

This judgment is indicated by the director of the Library of Congress and the United States Copyright Office, and it applies to many devices such as smart phones, tractors, automobiles, smart appliances and so on.

2018-23241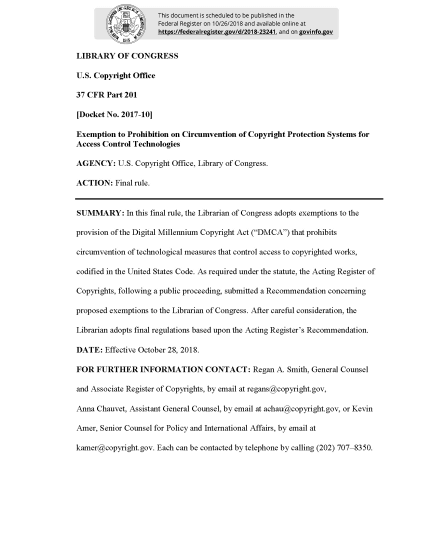 It was the Digital Millennium Copyright Act (DMCA) of the United States federal law which came into effect in 2000, which was the basis for the copyright owner (= maker, etc.) to refuse access to data and software, This judgment allows you to exclude the bypassing of digital rights management (DRM) for the purposes of repair and maintenance from the provisions of the law. In other words, because access to internal data that had been hindered by the high bar of legislation became legal until now, users and repair companies have become able to take necessary measures without any problems It will be that.

Nathan Proctor, the top consumer rights organization "US PIRG" said, "This decision allows us to reset the device to the factory condition." "This is what we have sought "I talk about the interview.

On the other hand, although this judgment becomes a big "victory" from the viewpoint of observing the "right to repair", it actually does not eliminate the difficulties faced by users and non-manufacturer repair experts pattern. It is becoming extremely difficult to decipher a tamperproof system implemented by a maker on modern equipment, and this judgment does not indicate that "DRM is illegal", but "detour DRM There is no problem in that. " As a result, there are no obstacles for manufacturers to continue to implement DRM on their terminals as before.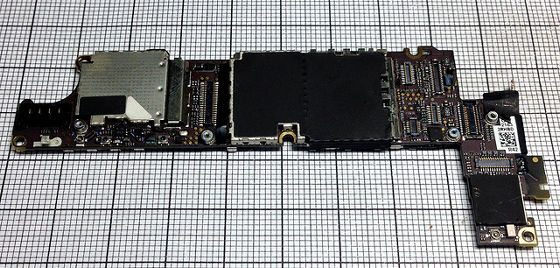 By Chee Meng Au Yong

The fact that this judgment is not "to overcome the situation that the manufacturer monopolizes repair" is obvious also from the situation that the supply of parts necessary for actual repair is controlled by the manufacturer. It is not easy for users and repairers to get all the parts they need, and manufacturers may also ask the US Department of Homeland Security to prevent the importation of parts to prevent the inflow of important repair parts .

In this way, this judgment is a big step for "the right to repair", but it seems to be said that there are still many mountains rising on the run. Mr Proctor says, "Manufacturers use copyright infringement countermeasures in areas different from copyrighted works such as music and game software." "We just want to repair their belongings. We are planning to achieve the purpose by establishing "right to repair" from now on. "