I tried drinking McDonald's 'Ichigo Matcha Frappe' which is full of strawberry feel but also enjoying the scent of Uji green tea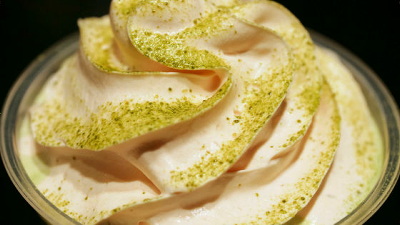 " Strawberry Matcha Frappe " which a taste of Matcha Latte collaborated with strawberries with a refreshing sweet and sour taste and bittersweet is on hand at October 10 (Wednesday), 2018, Wednesday, October 10, 2018 at a restaurant with "McCafé by Barista" dedicated varista providing full- Appears for a limited time from. McCafé by Barista has developed "Matcha Series" such as Matcha Latte · Matcha Latefrappe · Black Honey Mushroom Matcha Frappe, but "Ichigo Matcha Frappe" first appearance this time can enjoy the rich fragrance of Matcha and the harmony of Strawberry So, I have drunk at McDonald 's.

A new friend appeared for the first time in the "Matcha Series" which is on sale! Rich fragrance of Uji made from Kyoto × sweet and sour strawberry "Ichigo matcha frappe"
http://www.mcdonalds.co.jp/company/news/2018/1005a/

Arrived at McDonald's with McCafé by Barista.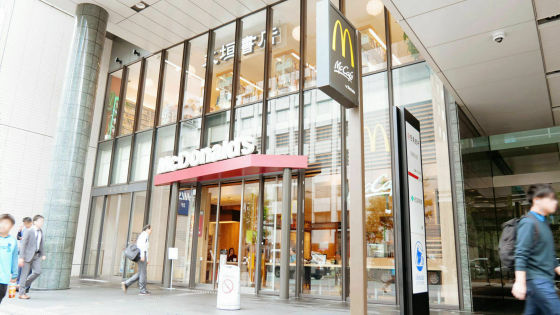 McCafé by Barista counter immediately at the entrance also appeals new products.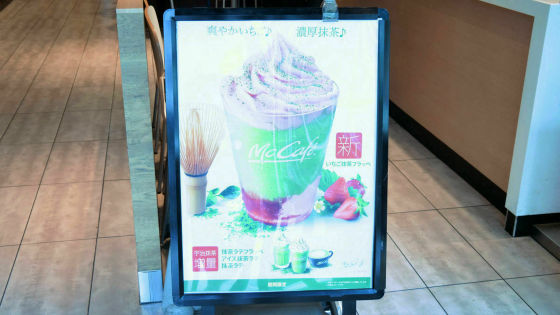 This is "Ichigo Matcha Frappe" M size (490 yen including tax). Cream which is exciting while twisting is impressive.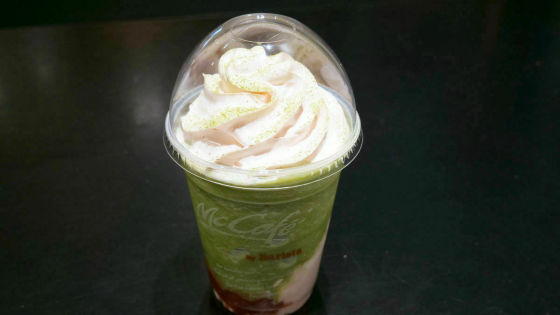 Looking from the side like this. Matcha latte flap on top of strawberry sauce and strawberry whipped cream, and a further strawberry whipped cream on top. The contrast of the red color of strawberry and the green color of Matcha is rich in color and you can enjoy it with your eyes.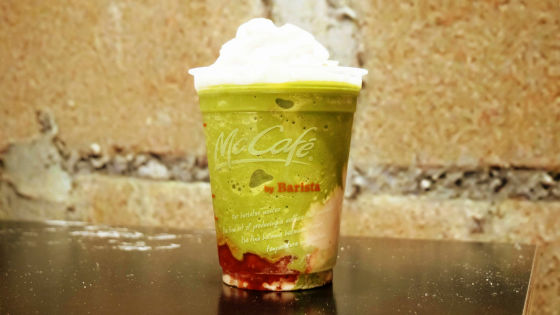 Compared to iPhone 8 like this. You can see that there is a good amount even in M ​​size.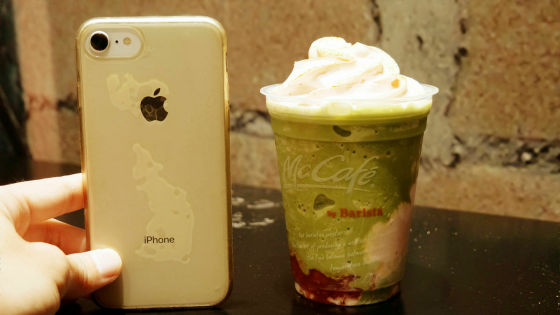 The top strawberry whipped cream is topped with powdered green tea powder. Because you have plenty of cream, be careful when you remove the lid and drink it.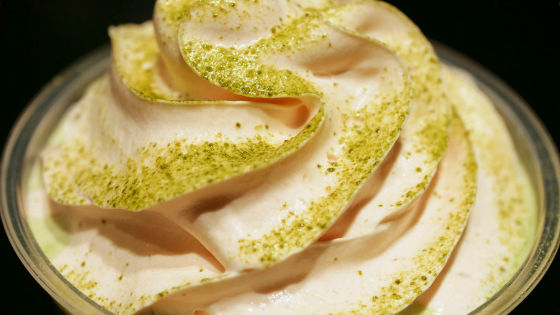 Strawberry whipped cream is light and smooth, strawberry taste with smooth melting in the mouth. Although there is a volume, because it is whipped, it tastes good, it is kind sweet so I do not feel dangerous.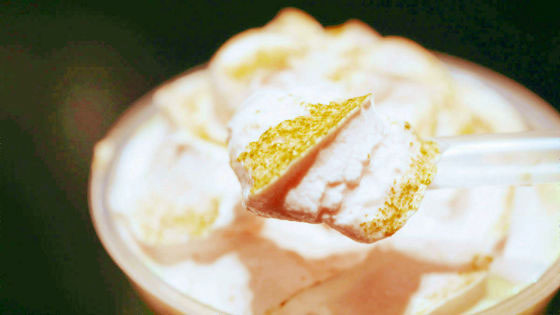 Matcha Latefrappe has a rich milk feel and a refreshing matcha flavor that complement each other. When the ice melts a little, a drinking mouth like drinking green tea with ice cream is also added, and this alone is satisfactory finish as matcha ice cream.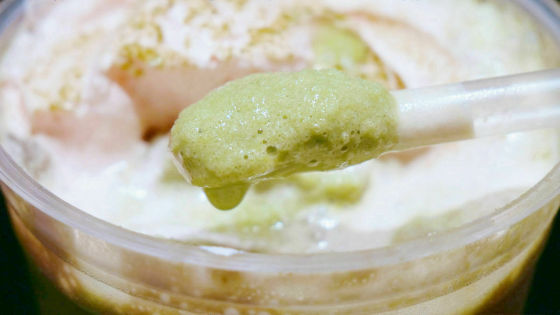 Strawberry sauce and strawberry whipped cream are separated and sinking in the bottom. The strawberry sauce seems to be a strawberry jam with plenty of flesh, both of which are good accent of a rich flavor of green tea latte flap and strawberry whipped cream. It is also a good idea to capture three layers one by one, lightly stir it with a straw, mix the taste and drink it is also a good drink that you can enjoy a variety of ways.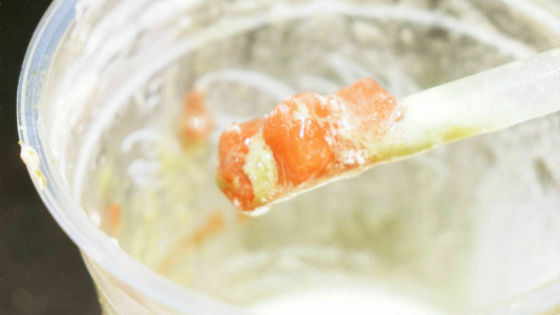 "Ichigo Matcha Frappe" is M size 490 yen including tax, L size 530 yen including tax. For McCafé by Barista only, the offer period is scheduled for October 10, 2018 (Wednesday) to mid November. You can search McCafé by Barista store from the following page.

McCafé by Barista (McCafe by Varista) | Store / Service | McDonald's Japan
http://www.mcdonalds.co.jp/shop/barista/