I went to the booth for gaming furniture brand 'Bauhutte' such as 'Gaming while sleeping' 'Gamer secret base' that makes gamer's dream come true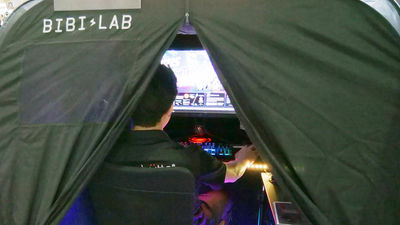 The office chair brand " Bauhutte " handling gaming furniture gathered many items as if they could realize gamer's dreams such as "Desk where gaming can be done while sleeping" and "Secret base dedicated to games" at Tokyo Game Show 2018 We are planning " desk secret base plan ". I have actually experienced a number of items that are perfect for building a gaming environment going a step ahead.

【TGS2018】 Bauhutte × ROG collaboration exhibition special page | Bauhutte
http://www.bauhutte.jp/tgs/

The character "Desk secret base plan" is in the middle of the ninth hole center of Makuhari Messe.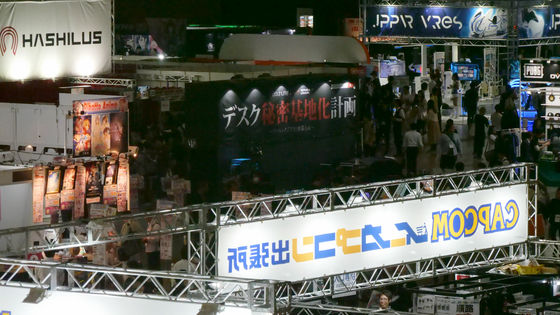 "What is your plan?"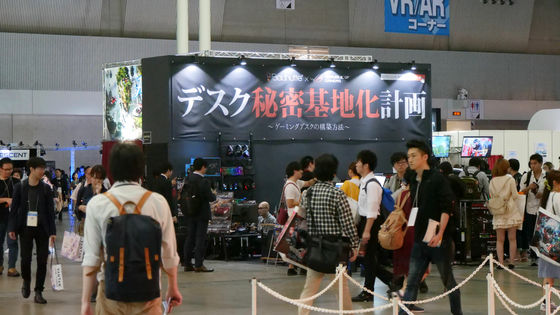 Then, I found something just like a secret base that is appropriate for the character of "secret base plan". Looking over the inside and inside, PC and desk are put and games can be played in this secret base. Perhaps it is a perfect item for those who say "I do not want to see the situation of playing the game."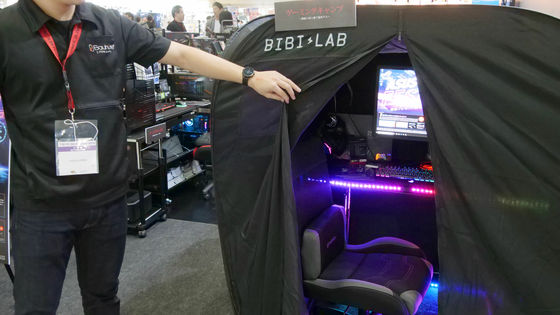 ASUS 's gaming mouse " ROG Pugio " and the gaming keyboard " ROG Claymore " are around the desk inside. It is exactly a dreamlike space for gamers.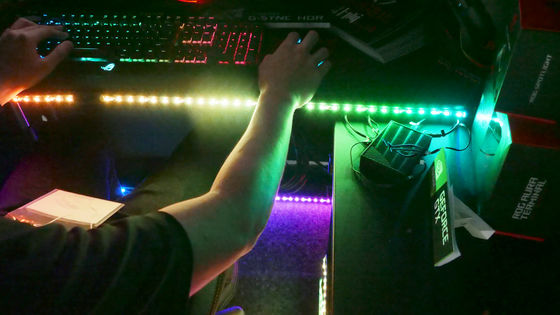 "I think that it is a secret base because it's a narrow base," I could straighten my feet. Even a tall person can spend time relaxing.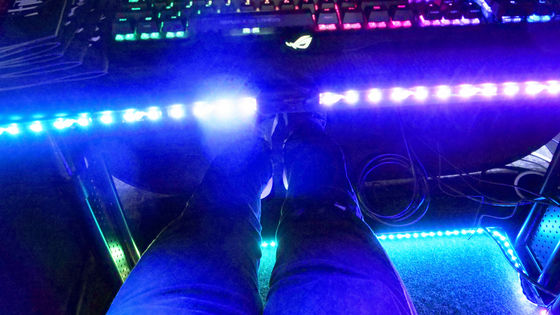 Next to the secret base there is a " device wall " that SNS is likely to appear. This is the first public release at Tokyo Game Show 2018.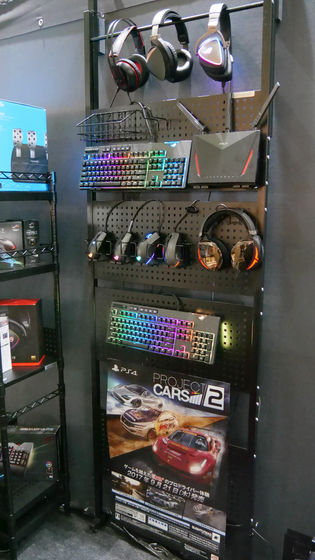 On the front of the booth gumer gumer " Game system while sleeping " is popular.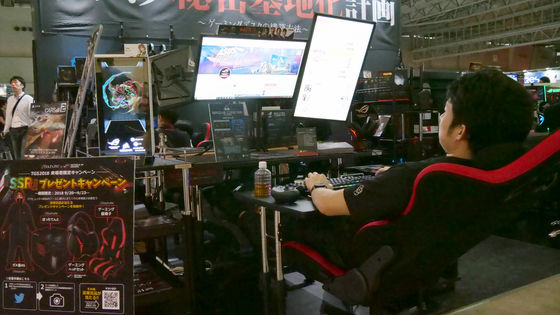 When you actually get to sleep, like this, the monitor is fixed in a diagonally downward direction so that it is easy to see even when you are reclining to about 120 degrees. Ideal for watching lazy game games and watching anime.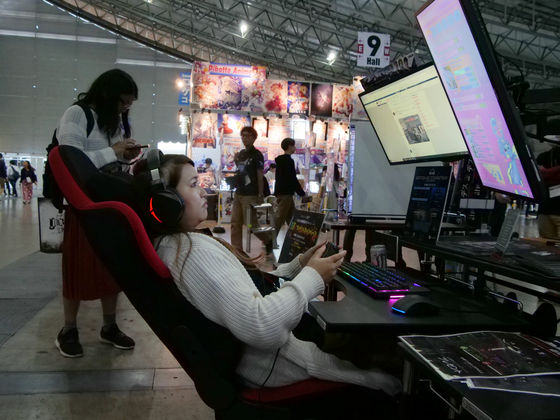 " Gaming sheet BC - 950 RR " was attached to the chair. Since it is possible to wash hands, it is safe to sit on the chair as underwear and to sweat and soil it.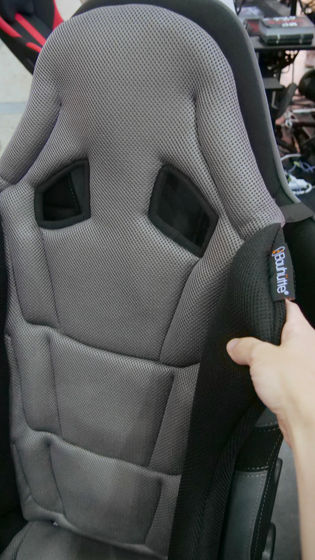 This is the "system gaming desk" where the elbow stick attached to the desk itself. Since it is before the release, the product number is still to say.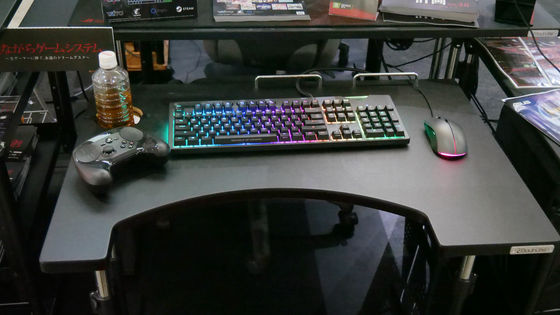 And what Japan first public gaming headphone " ROG Delta " is. It is also possible to actually try on.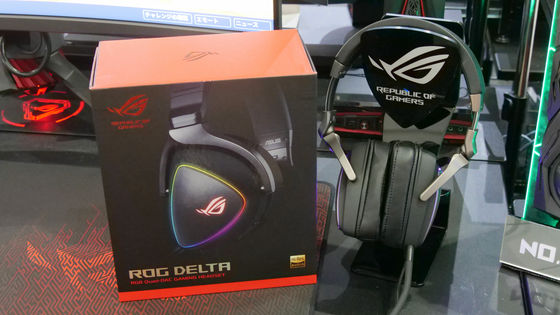 Supporting ASUS special gaming PC from below is also the first public release " PC Display Wagon ".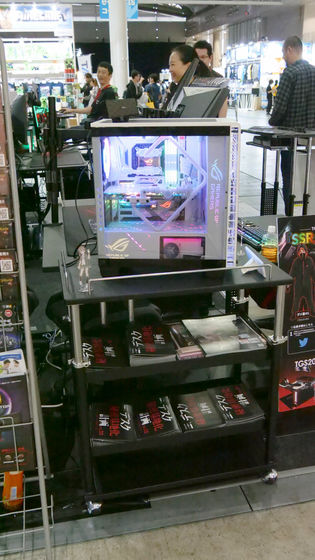 Also in the booth are " Racers Cockpit " for race gamers ... ...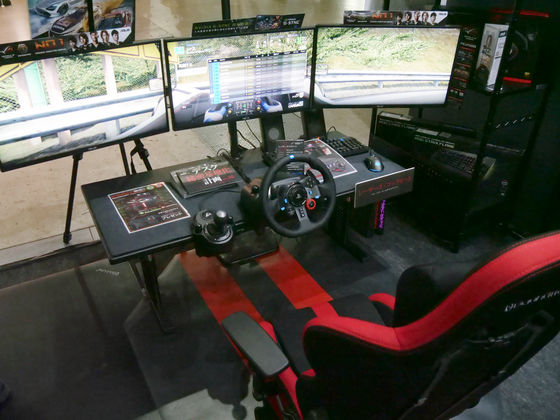 Variable gaming furniture such as " cycling gaming " is displayed.