Amazon's new products 'Echo Sub' and 'Amazon Smart Plug' information will be released before the announcement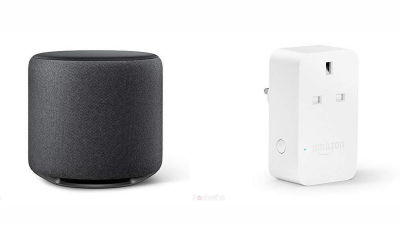 Although Amazon is preparing to announce a lot of new hardware products this autumn, some product information was disclosed before the announcement. New products seem to include the new Echo and smart plug terminals.

Amazon Echo Sub is a plug-and-play subwoofer to boost your Echo music - Pocket-lint
https://www.pocket-lint.com/speakers/news/amazon/145786-amazon-echo-sub-subwoofer-details-price

Amazon Smart Plug will add Alexa to any plug socket - Pocket-lint
https://www.pocket-lint.com/smart-home/news/amazon/145787-amazon-smart-plug-alexa-details

News site Pocket-lint got information on unreleased products from Amazon's (Amazon.co.uk) in the UK.

◆ Echo Sub
"Echo Sub" is a round type new Echo terminal. Echo Sub using fabric material is 100 W speaker, 6 inch down fire woofer built-in, pairing is possible with other Echo terminal. With the introduction of Echo with built-in woofer, it seems to be able to easily construct 2.1ch surround system.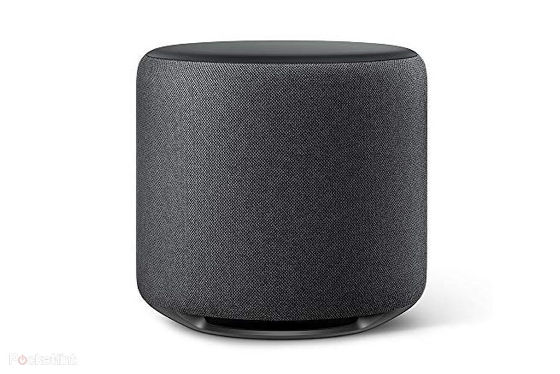 On the secret page, it was said that the price was set at 75 pounds (about 11,000 yen).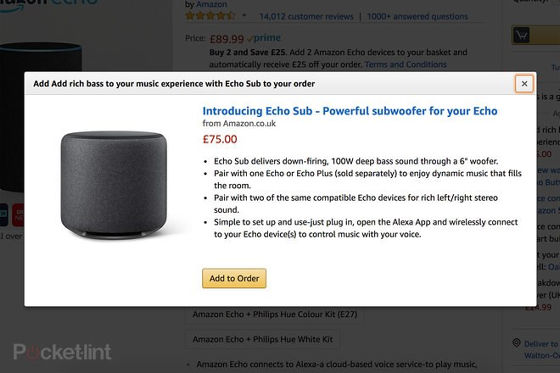 ◆ Amazon Smart Plug
A smart plug terminal named "Amazon Smart Plug, work with Alexa". As the name implies, Alexa operable smart plug enables you to turn the outlet ON / OFF by voice operation.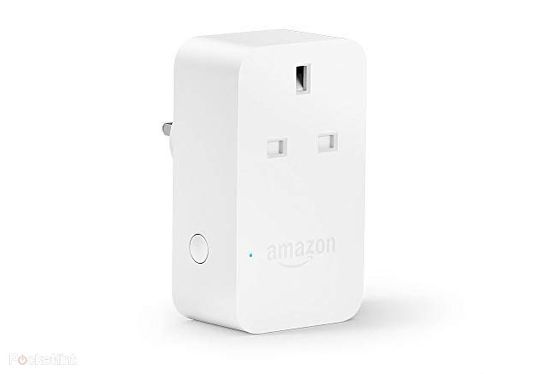 The price is 95 pounds (about 14,000 yen), which is rather expensive compared with a general smart plug. Even though smart plugs that work standalone without other Alexa terminals like Echo, the existence of special features may be hidden behind bullish pricing.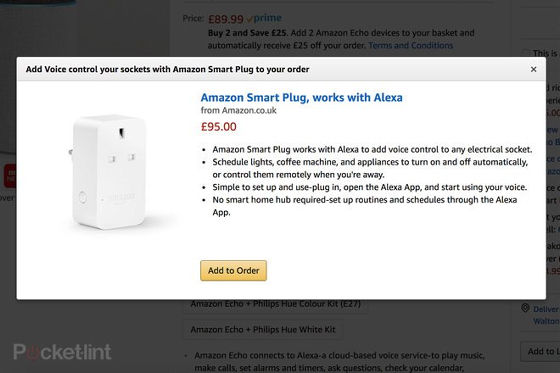 According to Pocket-lint, both Echo Sub and Amazon Smart Plug are released on October 11, 2018. Although it is said that there are eight new products scheduled by Amazon, it is likely that all will be released at the same time.

Amazon plans to sell various Alexa-based home appliances such as "Alexa loaded microwave oven" - GIGAZINE