Ten things that I understood walking about Tuvalu called 'sinking island' such as 'Jail buried with hammock' 'Bingo is not fun'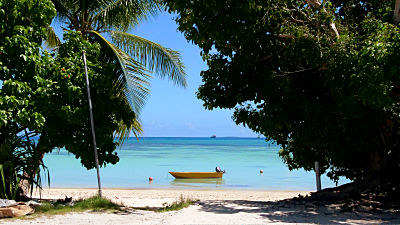 There are few lands where the sea level exceeds 3 meters, and due to the sea level rise, does not it physically disappear after several decades? It is said that Tuvalu. I went to Tuvalu say that tourists rarely visit because of bad access and I tried to summarize because there were many things I did not understand with the limited information on the Internet.

◆ 01: Prison is running off Tuvalu is said to have a population of 5000 to 6000 in the capital city of Funafuti, it is a small country but the prisons exist properly.

A building that is visible in the back is a prison.



A block fence is upright ... ....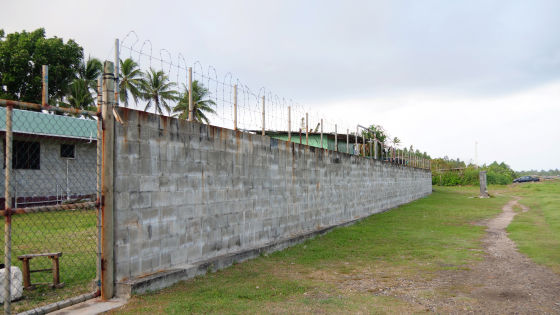 There is also a fence only part. Next to the chicken is released, it is a calm atmosphere against the sound of the word "prison".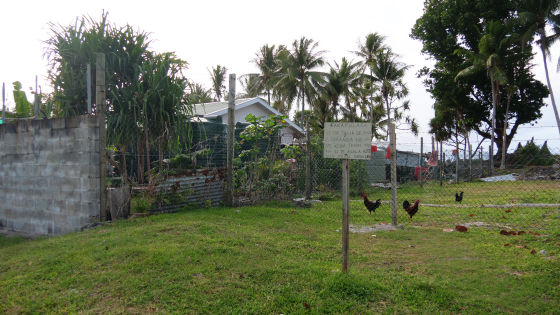 There was a wooden sign called "TUVALU PRISON" set up.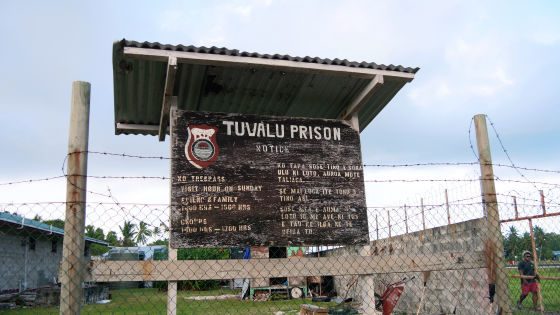 When approaching the fence, a man came in from the building. The two who decided to pose are not prison guards but prisoners. Basically it is said that Tuvalu's security is "better than Japan", and people in prison are likely to have drunk and raised fights. As of July 2018, nine people are being accommodated, and some people have been transferred as "Fiji's prison is too strict".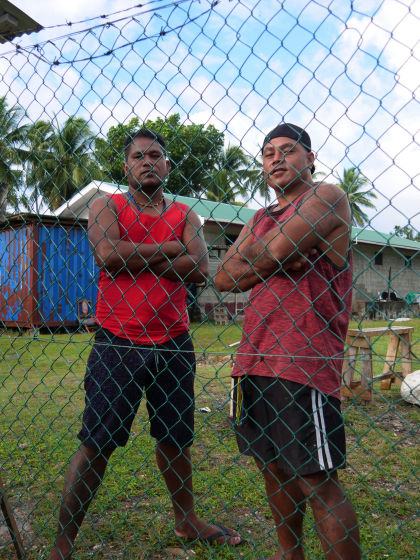 The building looks like this ......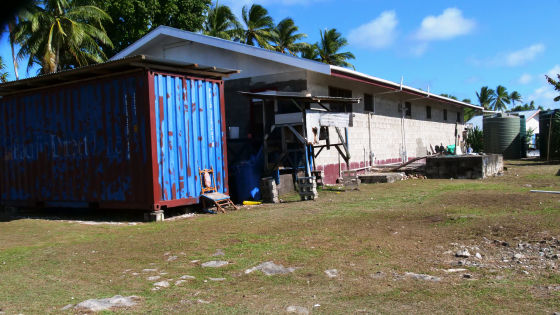 Hammock is equipped in the garden. The guards are only in the prison for only a few hours a day, and the prisoners can spare time.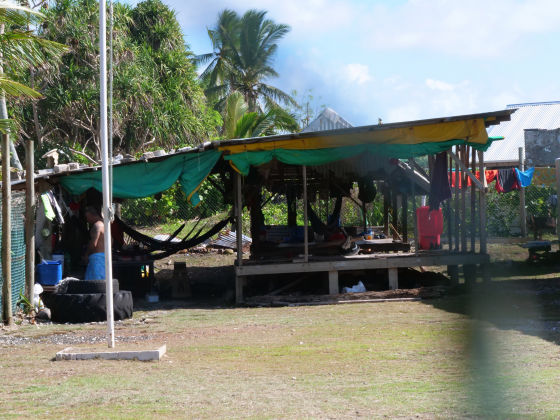 In the afternoon the prisoners went outside the fence ......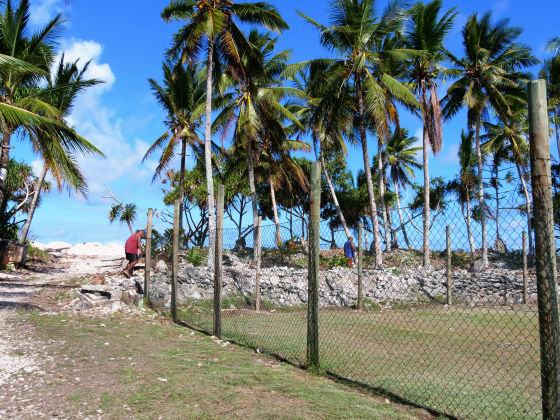 Collect palm sap.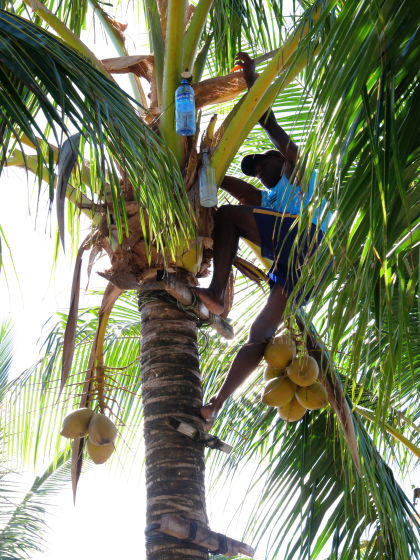 The sap could be drunk as juice as it was. As I was asked "Do you want to drink?" When I told you "I want it!", They picked up the strainer from inside the building and covered the sap. Everywhere is friendly and kind.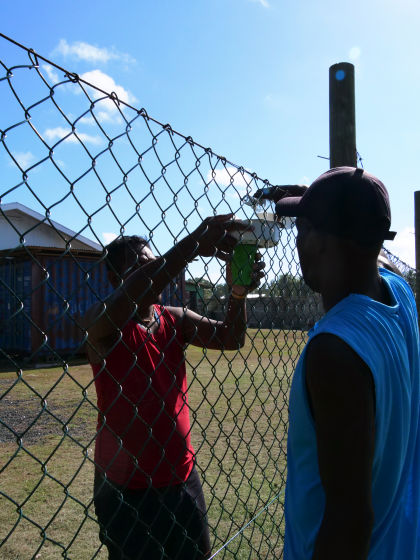 In addition, prisoners sometimes go out for service activities, but they also seemed to be on good terms and they seemed to be wearing two people in a guard and a motorcycle.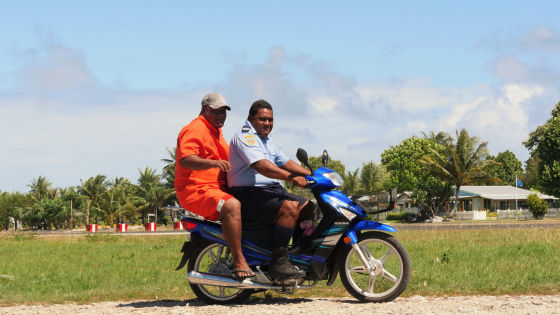 ◆ 02: The runway at the airport is a playing field <br> Tuvalu has one international airport, airplane takes off and landing several times a week. From Japan it is necessary to go through Fiji, and the flight connecting Fiji and Tuvalu is three times a week on Tuesday, Thursday, and Saturday.

Post from RICOH THETA. - Spherical Image - RICOH THETA

Because the runway is not used so often, in the morning and evening hours, this runway will become a playground. A movie that aerial photographed people who are preparing for football on the runway from the following.

The appearance of rugby playing on the runway of Tuvalu Funafuchi International Airport is like this - YouTube


Also, facilities at the airport were usually used like a public hall, and various workshops were held.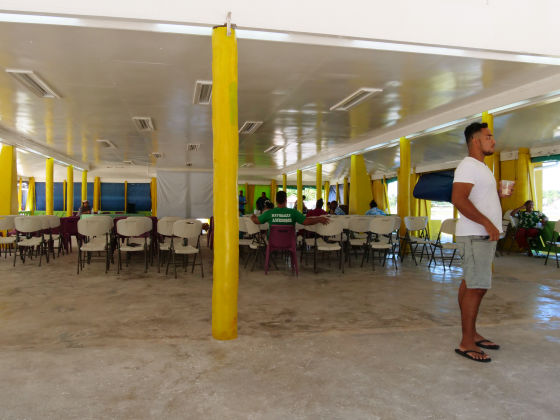 In the workshop, meals are behaved like the following.

A state where "Tsubarushi" is shaken at workshop - YouTube


◆ 03: Many people think that "Tuvalu does not sink" unexpectedly Tuvalu is as low as 5 meters above sea level, and the sea level rise will threaten the existence of the country itself. It is said that "Is it going to sink after several decades due to the effect of global warming?" However, when asking the people who live in Tuvalu actually, it is surprising that the "sinking" and "sinking I think I do not think so.

As a result of questioning 11 Tuvalu residents (5 men, 6 women), the result is that there are five factions who think "they will sink", four people "do not believe", and two "do not know".

One of the people who said "I think it will sink" is a prison guard. Nursei who lives in Tuvalu since he was a child has said that "the climate is definitely changing", saying that the violent typhoon that was not a child had hit Tuvalu in recent years.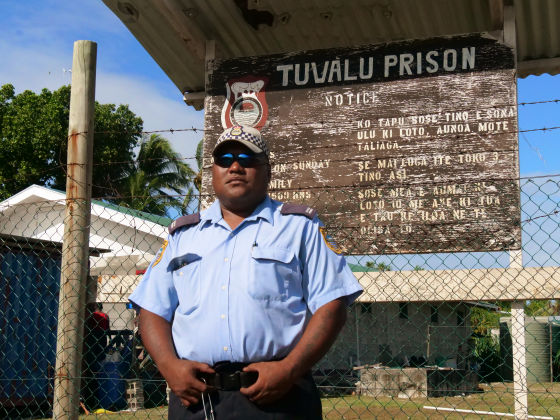 Also, some people told that "I think it will sink" because "scientific data are out". Men and women who had eaten on stalls also talked about why "scientists said so" and "I think they will sink."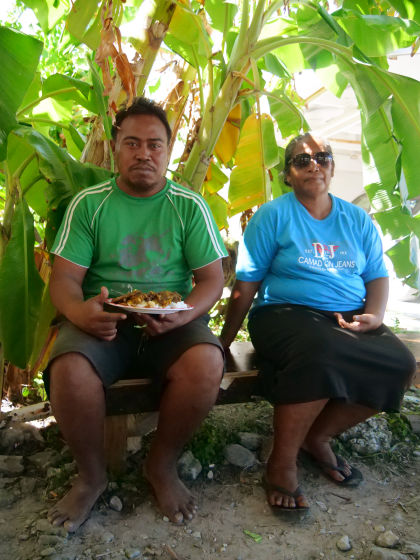 On the other hand, a man in the photo says, "I think Tuvalu's people do not believe it much." Tuvalu has been requesting Australia and New Zealand to accept environmental refugees and New Zealand has committed to accepting 75 labor migrants annually, but in fact it said, "Because we do not think that everyone will sink, there are many people who move in and out There is nothing. "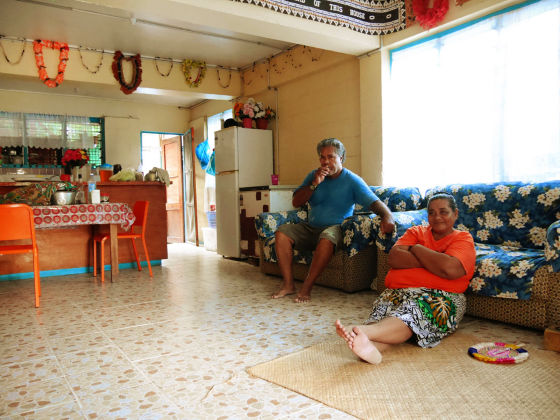 My sister in the picture said that a 19-year-old sister thinks he will sink, but a 22-year-old sister told something "I do not think it will sink", and the sisters divided opinions.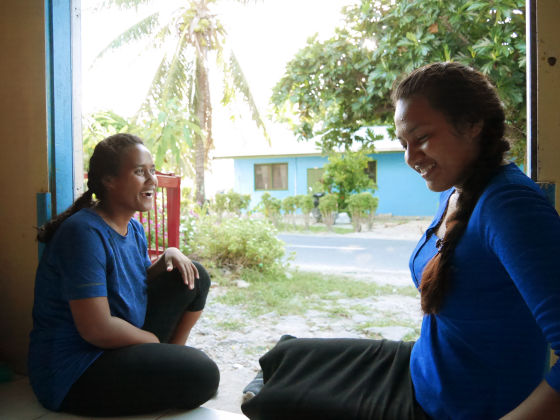 In addition, a woman from the hotel "Filamona Hotel" right next to the runway said, "Sea level is going up and down, recently that we have taken down the record of the tide level, There might have been, "he said," I do not think I will sink "I was commenting.

◆ 04: Gachibingo Tournament to be Opened at Night Night <br> Tuvalu with little amusement facilities, but I was going to go to the bingo tournament as a night fun, so I went there.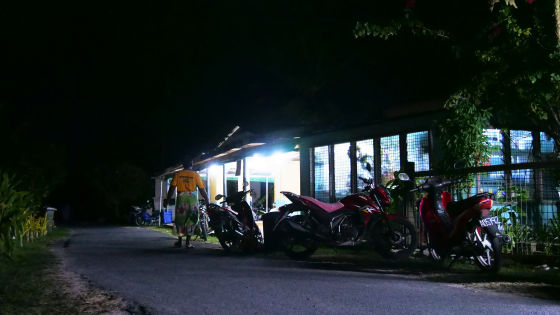 Pay money at the counter and purchase cards.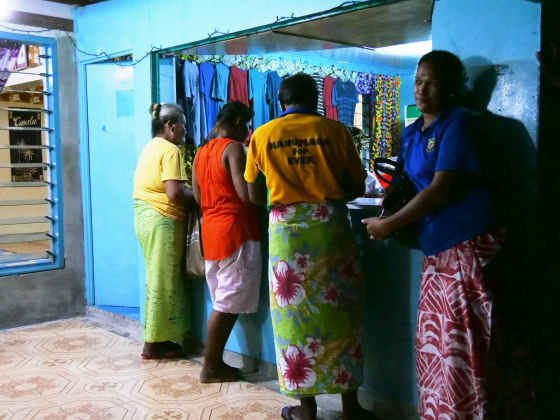 Such a bingo card looks like this, the numbers are lined up side by side. A mechanism that places the front chip on the number that was read aloud.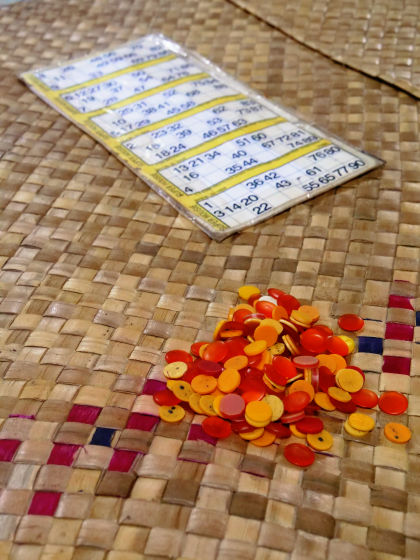 The bingo tournament is said to be held at the neighborhood association, enjoying while enjoying participants, but Tuvalu's bingo tournament is a scene.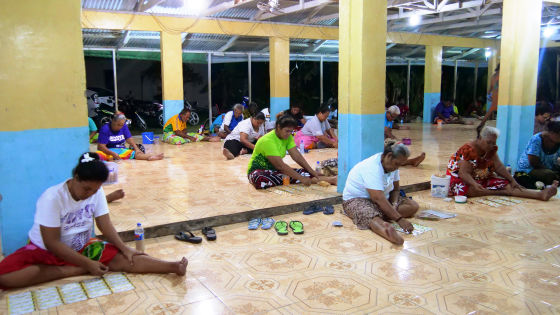 Everyone is serious with the momentum approaching.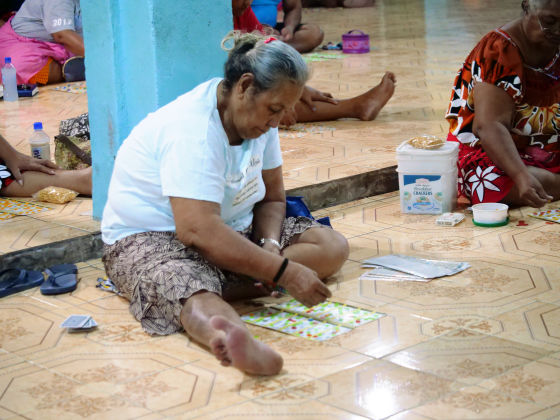 A woman spoofs the number aloud ......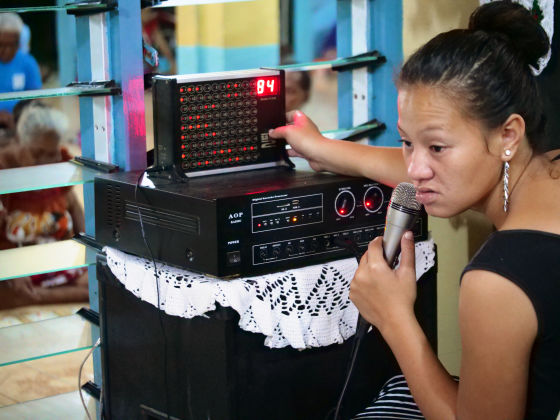 A plastic coin will be put silently on the bingo card number silently.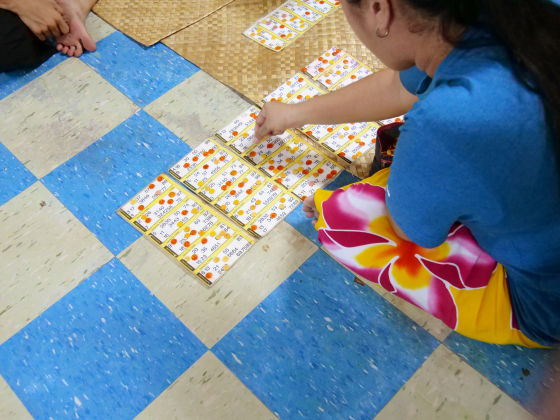 By the way, the prize is neither toy nor home appliance, cash. It was a severe world of being cash-backed on the spot.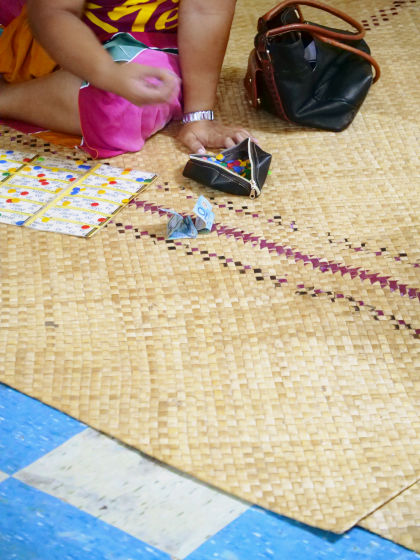 ◆ 05: There are many cars made in Japan <br> There is no public transportation, so you need to walk or use a bike or a bicycle to move. With tech tech walking on that ... ...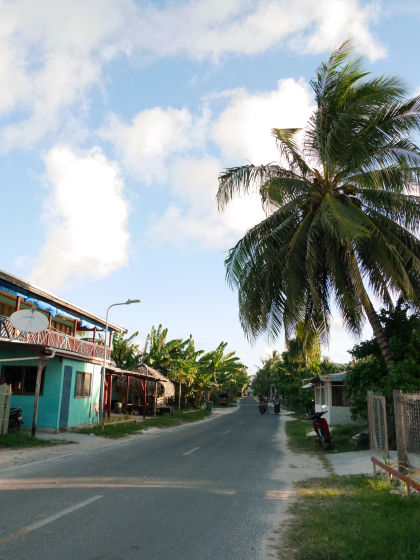 "It turns to the left, please be careful" announcement. It was a too familiar announcement, so initially we forgot about Tuvalu and accepted it normally.

An audible announcement of "Please turn to the left, please be careful" heard in Tuvalu - YouTube


Also, when walking, a stranger kindly said "I will send you!", So when you get on the car ......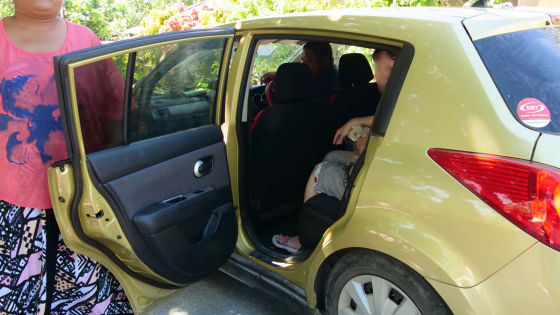 The seal of inspection. Japanese used cars are pretty much impressive.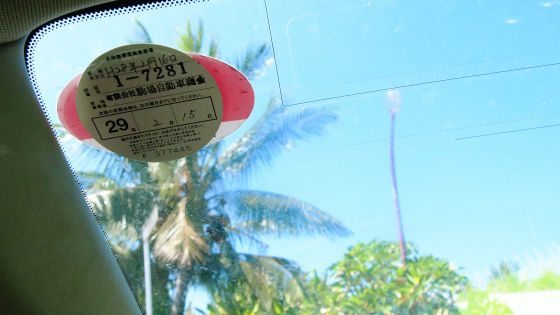 Also, the fire engine is made by ISUZU familiar.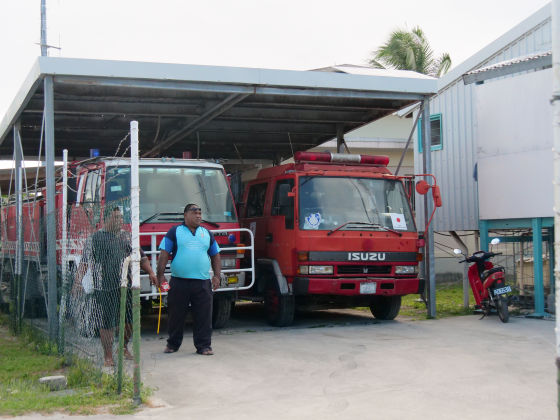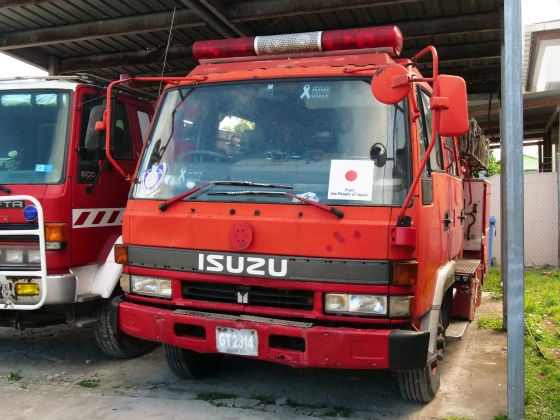 However, "Police cars are made in China!"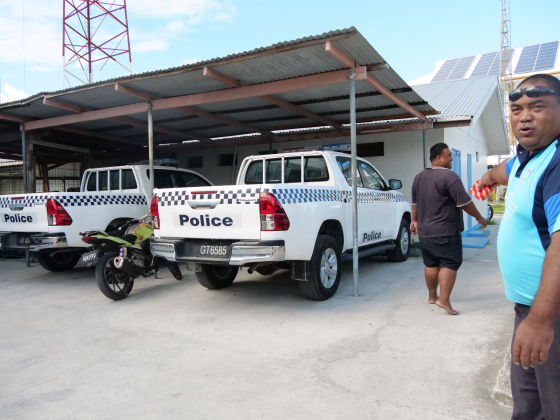 Also, many men work as fishermen, and also met some people who said, "I have been to Japan as a fisherman." I did not expect to hear Japanese called "Hello!" "How are you!" At Tuvalu, which is not a sightseeing spot.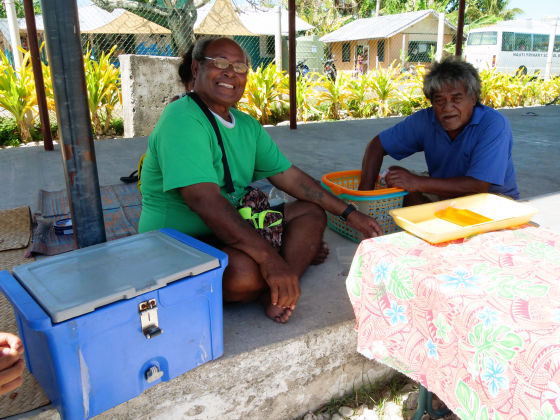 In addition, "OMUSUBI" was also sold normally. The rice ball using something like spam was covered with rice and it was the rice paddy which would not have any objection from anywhere.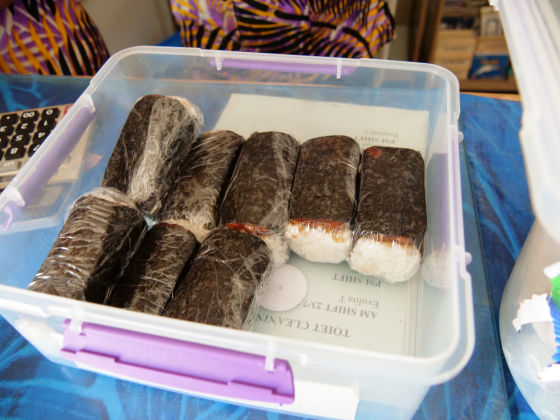 ◆ 06: Wi-Fi is 3.3 Kbps
Tuvalu which is an extremely oceanic isolated island, but internet service of satellite is provided, so you can actually use smartphone and PC. 4 G is available for Android, but ...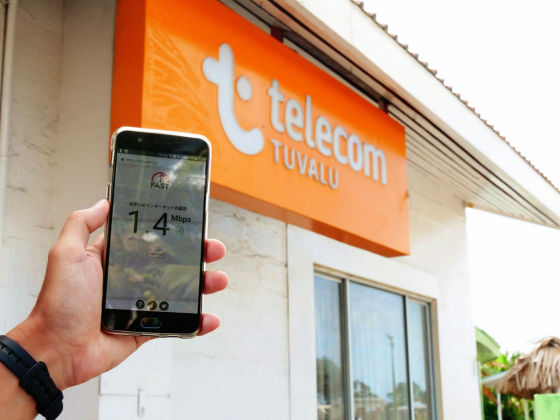 Paid Wi-Fi service such as hotels are very slow at line speed, 3.3 Kbps at night. It took me a few minutes to send a text message at LINE. It seems to be good to fully enjoy the good old world without giving up and having a net.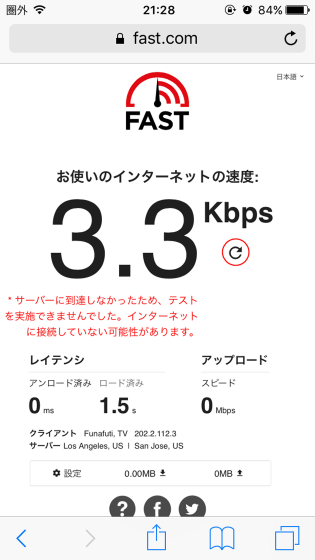 ◆ 07: From elementary school to university <br> Tuvalu is a small island that is small enough to walk from the edge of the island to the end, but it exists from primary school to university. This is Tuvalu campus of the South Pacific University.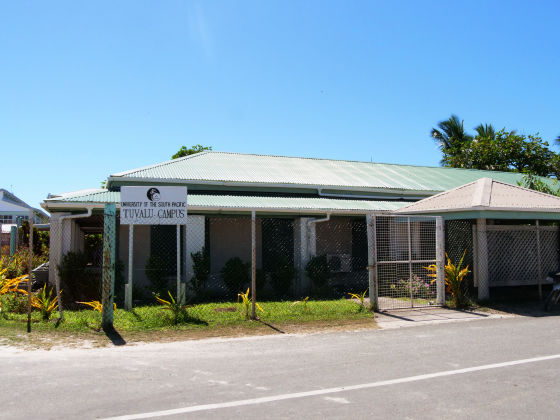 Elementary school is like this.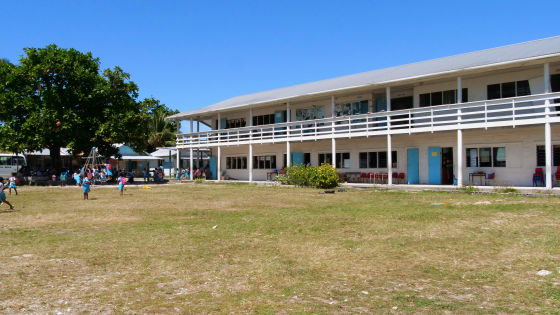 Children studying in the classroom. English seems to be essential at elementary school, not only Tuvalu but also English is regarded as an official language, and everyone got in touch with English if they are enrolled.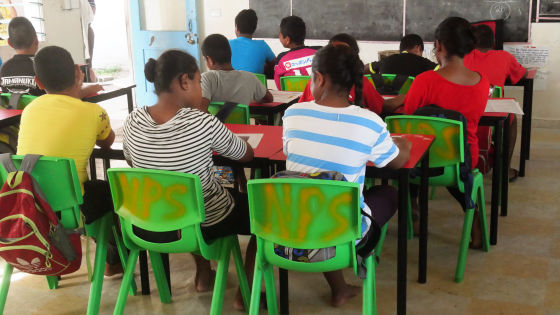 In shops near the school, the students eat and talk about treats.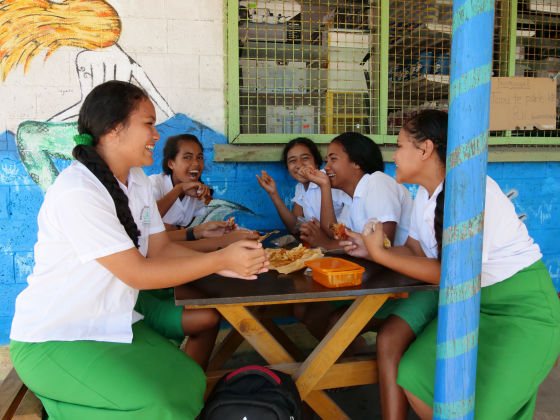 ◆ 08: Nobody swims during the day in the sea <br> Tuvalu is said to be 17 times more than Japan's UV, anyway the sun is intense. It is the blue of the sky that painted with paint.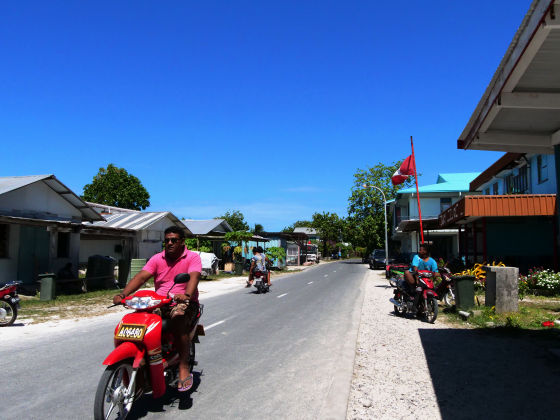 So, the sea is beautiful, but there are few people who swim during the day because it is too hot.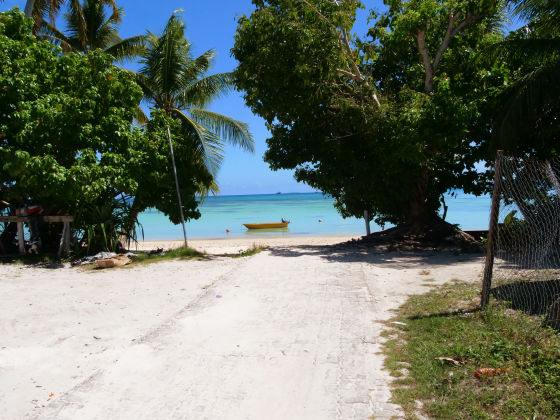 Even so, it was a bathing with a parasol.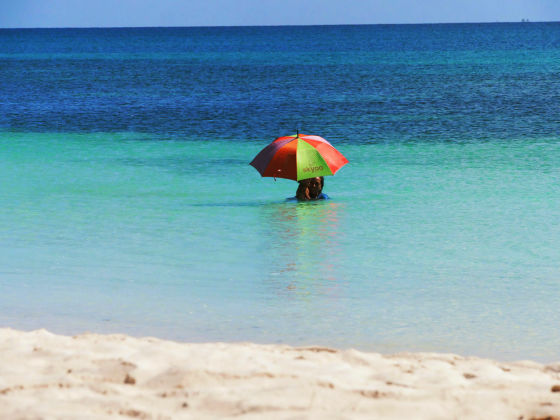 ◆ 09: The restaurant is central and the leafy vegetables are priceless
According to Tuvalu overview , it is possible to carry out local production of local products, except for rice, wheat flour, sugar, etc. in Tuvalu, but the capital city of Funafuti, due to population concentrations and salt damage, He said he was getting hard.

Therefore, many foods depend on imports, there are few perishable ingredients even if you look into the supermarkets, packaged imported foods are lined up.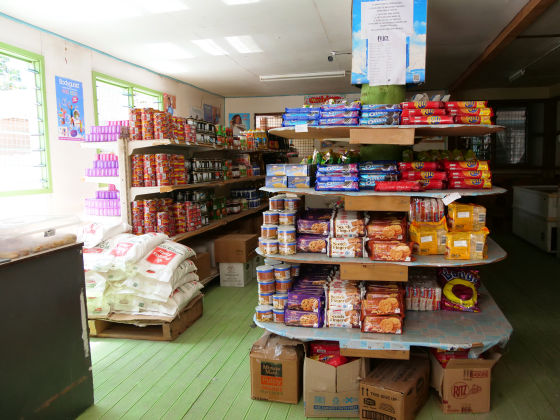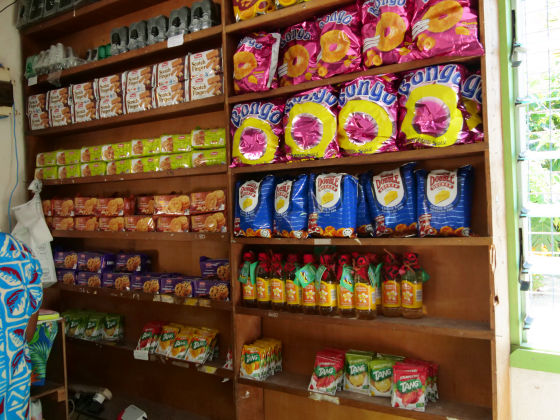 While staying in Tuvalu, eating habits tends to be biased, there are several restaurants that can be used at such times. The most famous is " 3 T's Funafuti " of Chinese restaurant, only one here is registered for the advisor.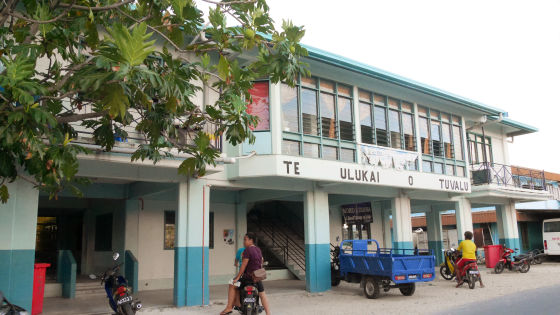 There are also plenty of vegetable menu. Besides this, there was another Chinese restaurant and a small cafe next to the beach, the restaurant attached to the hotel.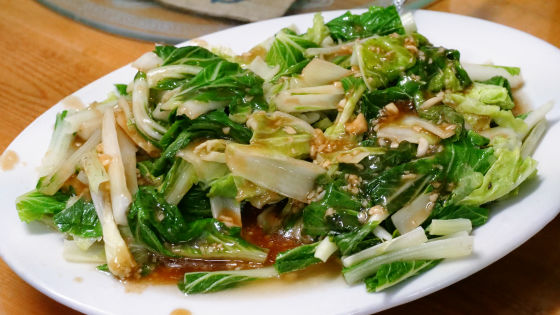 Do you import vegetables like those used by Chinese restaurants? I thought that the island also had vegetable growers.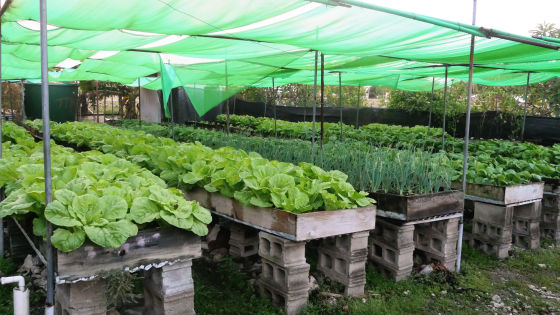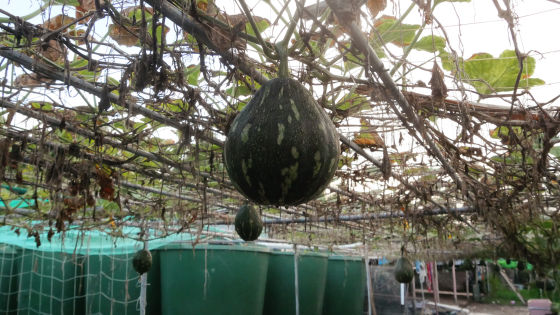 ◆ 10: Everyone smiled and friendly We felt walking around Tuvalu, it is incredibly easy for people to be friendly. Just walking on the road and saying "Where are you going to ride?"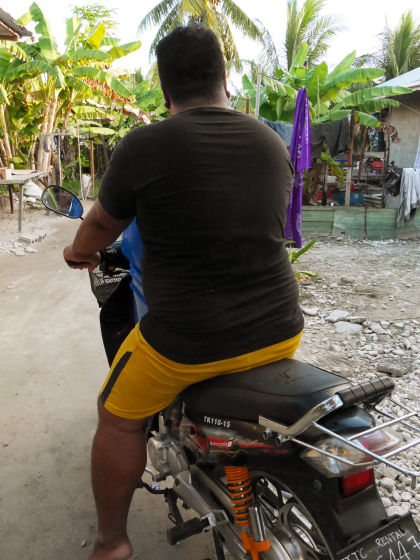 When asking the way to a person at home ...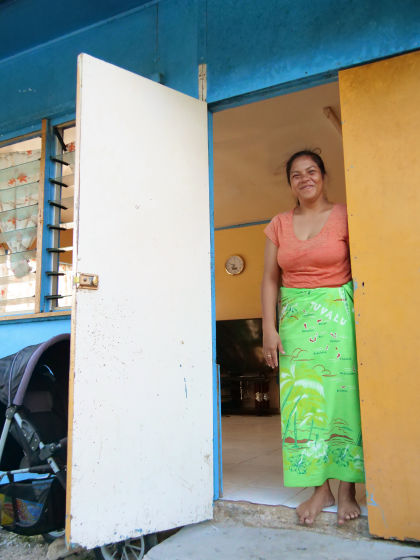 It was feasting like "Will you eat breakfast?"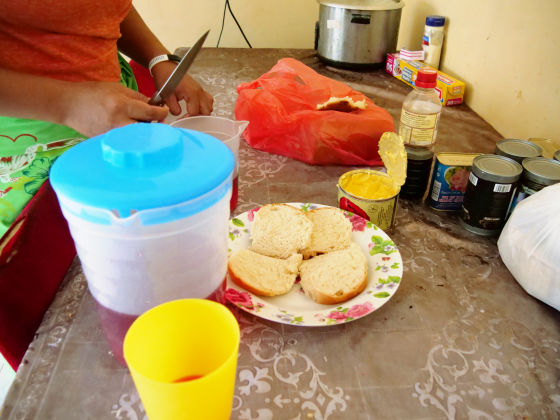 Every child and adult are greeted with a smile to an unknown foreigner.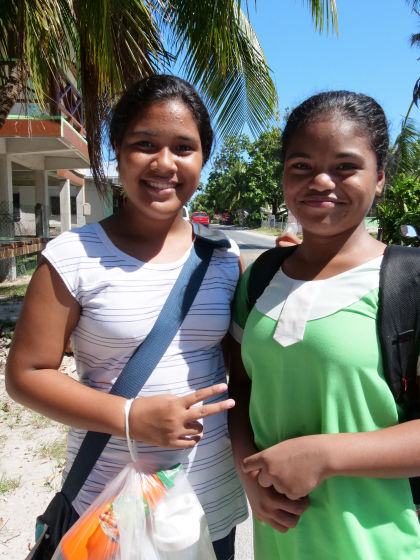 And there is no one in the atmosphere that is irritated. When I took a walk around 8 o'clock in the morning on weekdays, I heard a fun voice and a fun voice so I went to see ......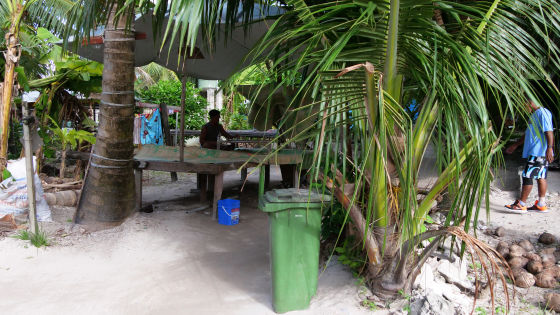 I played a board game.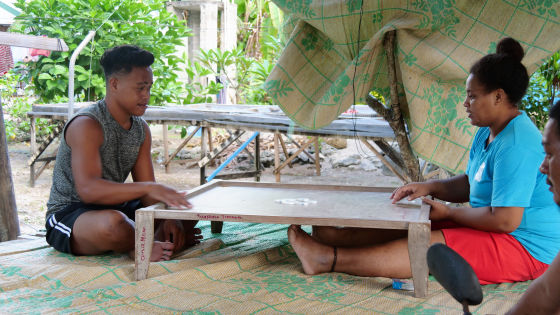 It was like playing billiard that it flips the plastic plate with your fingers and put it in the corners of the corner. Both of them are playing excitement, I can not imagine tension at 8 o'clock in the morning. It would be great if I could start the day's start with such a happy feeling! I felt my mood up to those who saw it.