CNC machine 'MatchSticks' for compact wood which even beginners can handle wood easily and accurately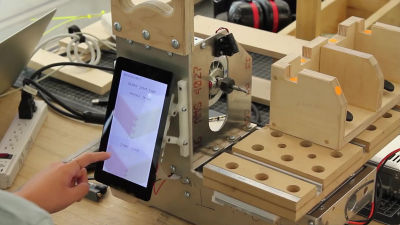 When handmade with wood to make various things, it is the processing of wood that becomes a big hindrance. A small CNC processing machine " MatchSticks " capable of easily processing wood for DIY woodworking has been developed.

MatchSticks
https://rutian.github.io/projects/MS/

You can see what you can do with MatchSticks by watching the following movie.

Match Sticks - CHI 2018 - YouTube


CNC "MatchSticks" for wood processing to which tablet is connected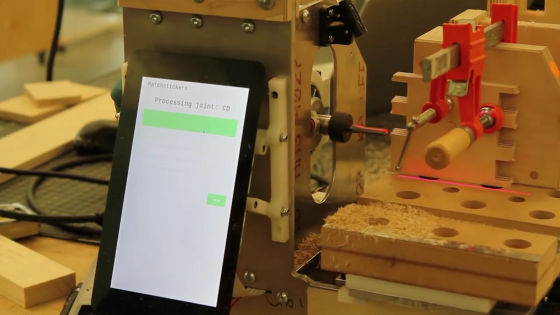 In addition to entering CNC numerical values, you can specify machining according to pre-created templates.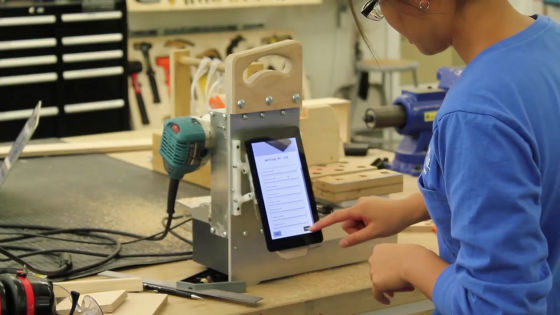 The side of a cell made of timber processed using MatchSticks.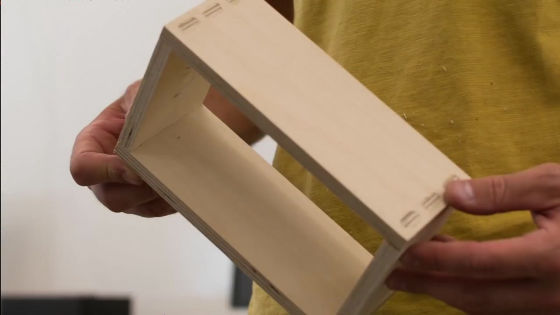 Users who do woodworking prepare wood that has been cut to the specified size in advance.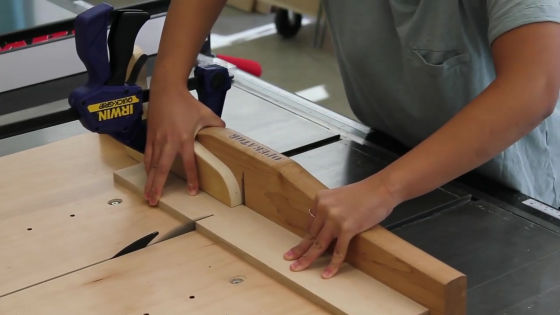 The timber can be fixed in the correct position on MatchSticks by using support parts.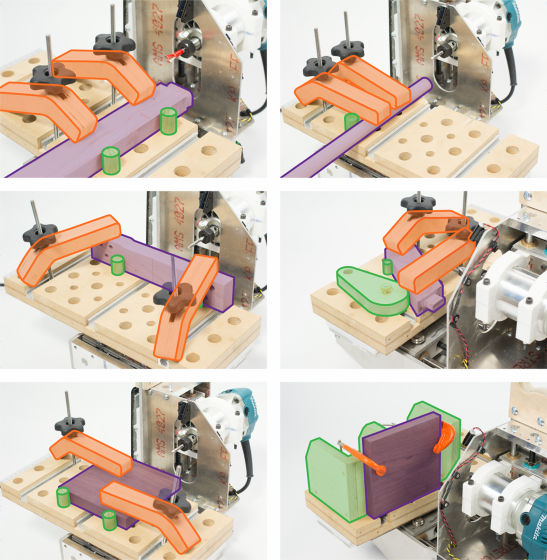 After that I just instruct MatchSticks to use drilling and cutting etc with tablet.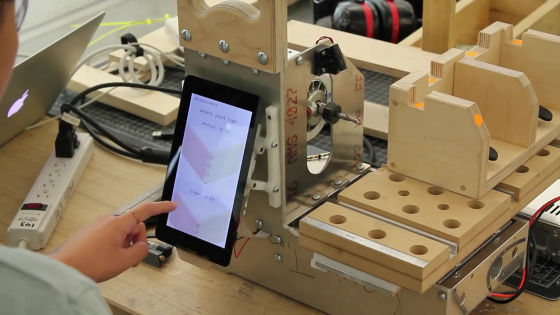 The processed wood can be assembled by hand using a hammer or the like.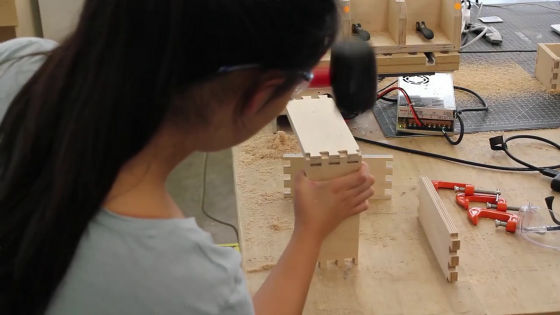 Since a joint library is also prepared for MatchSticks, it is possible to process the joint part for fixing wooden pieces accurately and quickly.



MatchSticks is a work of Landon Tian of the University of California, Berkeley. Successfully miniaturized CNC capable of processing wood has won an excellent work prize at Human Computer Interaction's worldwide international conference "CHI2018".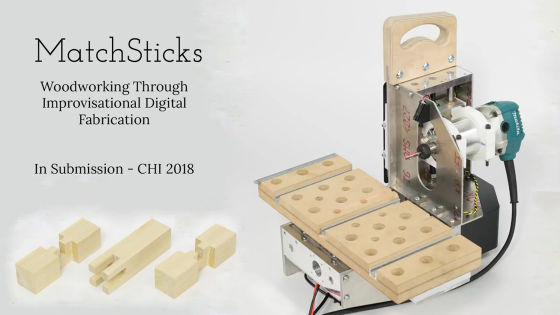 Accurate wood processing in 3 directions possible.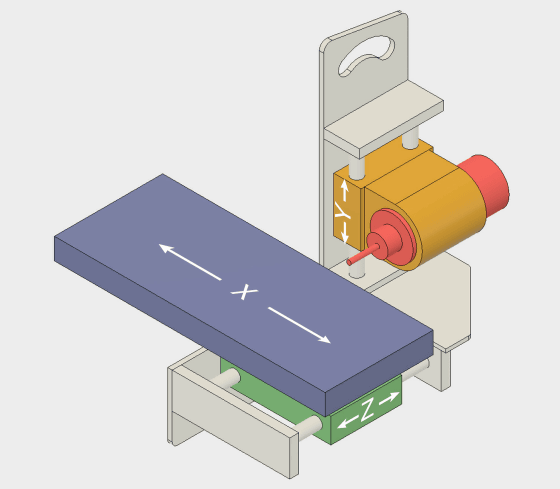 Even with complicated shapes of joints that join wood pieces together, they can be processed without dimensions, so even beginners of woodworking can complete works with high precision.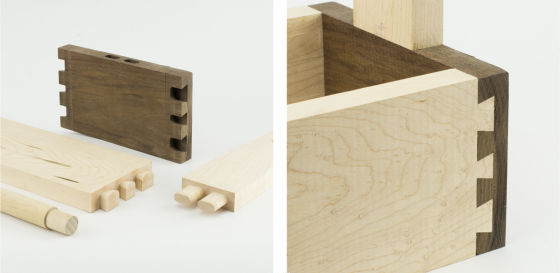 Using MatchSticks "Toolbox" or ...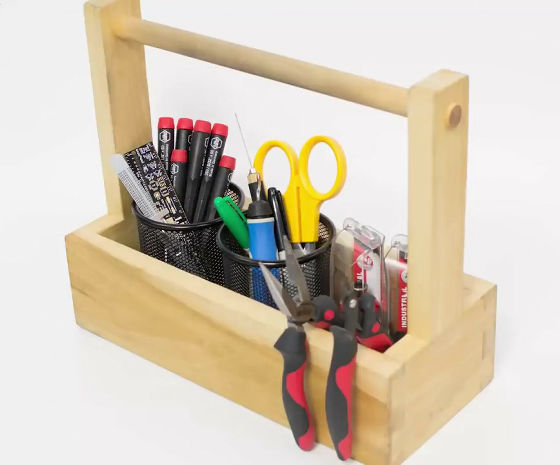 An example of "side table" produced.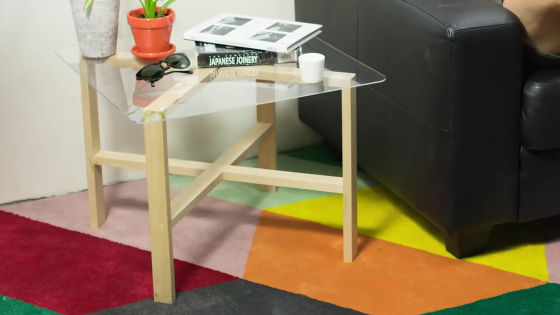 "Work bench" for processing the following wood is also constructed using MatchSticks.



Mr. Thian thinks that by using MatchSticks that everyone can digitally control accurate timber processing, woodworking technology, which has been regarded as tacit knowledge, can be shared through digital networks.