Tesla open source to 'security code' to prevent hacking, policy to open to other manufacturers, de facto standard aim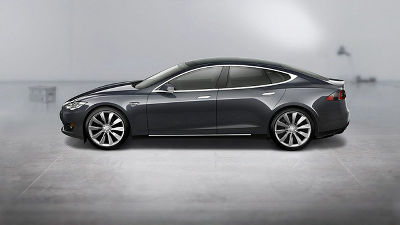 By cdorobek

Mr. Eulon Mask, Tesla's CEO, said on Twitter that it will release security software installed in its vehicles in a state that other automakers can use it. There seems to be aims to secure the superiority in the automatic driving car industry there.

Mr. Mask posted the following tweet on August 13, 2018, Japan time early in the morning. Mr. Mask says, "We are planning to open source the Tesla vehicle security software freely available by other manufacturers, which is extremely important for the future safety of automated driving cars."

Great Q & A @ defcon last night. Thanks for helping make Tesla & SpaceX more secure! Planning to open-source Tesla vehicle security software for free use by other car makers. Extremely important to a safe self-driving future for for.

- Elon Musk (@ elonmusk) August 11, 2018

As long as it is a long time ago, automakers are unlikely to think about opening their own technology for free, so Mr. Mask's remarks are attracting attention.

However, it is mostly a view that there is a certain "target" there. In the article , Engadget of the net media shows that this policy announcement is part of the marketing strategy.

In the future, as "connected cars" leading to the Internet become dominant, security measures for automobiles will become more important than ever before. Actually remotely moving air conditioners and windshield wipers of the vehicle, and at the end of the race, experiments are also conducted in which the engine is cut off while driving on the expressway.

Experimental movie stopping the air conditioner of the jeep running or turning off the engine by remote control - GIGAZINE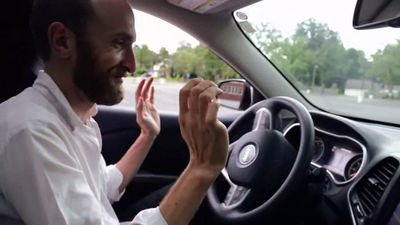 When connected cars become mainstream, it becomes that "hacker's target increases" by that much as well. That is why each company is promoting security measures, but this presentation of Tesla is likely to be an action that takes advantage of the unique strengths of the predecessors.

And of course, there is certainly "taste" for Tesla there. By providing a common framework for protecting vehicles connected to the network and creating a so-called "de facto standard", Tesla will ensure the whereabouts and advantages of the connected car industry, It can be expected to show that it will show.

Mr. Mask does not show a concrete disclosure timeline, and it is not possible to judge anything at the time of article creation whether or not it is actually published. While the production of "Model 3" finally gets on track, the management situation such as cash flow can not be said to be good. What does the meaning of the policy Tesla laid out mean? The mask which can also be called "mask theater" It seems that it will be certain that people's interest will gather in the future of Mr. Action.