A hero who developed a pseudo hologram technology that seems to be as if Hatsune Miku is dancing in front of himself appeared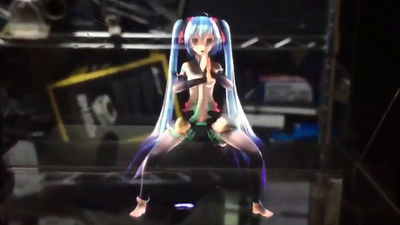 Holography that stereoscopic images appear in nothing space is a familiar technology in animation and science fiction movies, but in reality it has not been realized. Meanwhile, even though it is pseudo, the tweet of N's says that he developed a device that reproduces stereoscopic images actually Hatsune Miku is actually dancing in front of me is becoming a topic.


Still only at trial stage and a new pseudo hologram. pic.twitter.com/URnhRC6U2e

- N's (@ nissyan_daze) July 29, 2018

The place behind Hatsune Miku dancing is floating. The screen on which Miku Hatsune is projected is a transparent plastic plate that is assembled in a triangle, and the state of the room is transparently visible.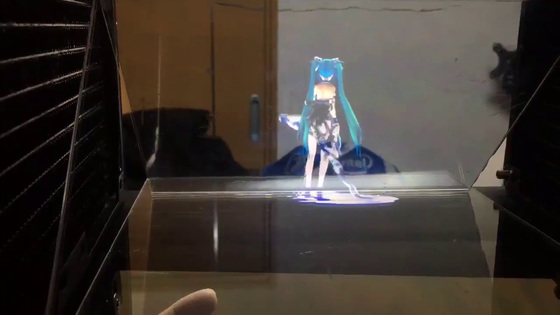 The camera turned to the other side.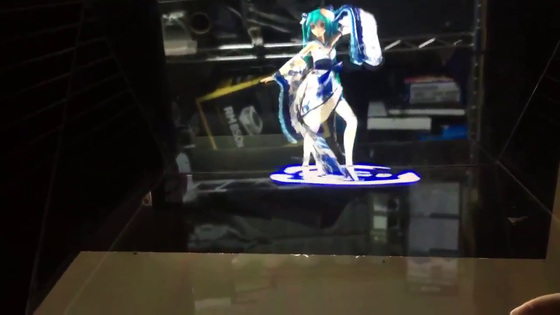 Also, in a movie published with another tweet, a part of the hologram device is reflected for a moment. It was still a secret what kind of mechanism the pseudo hologram image was made possible.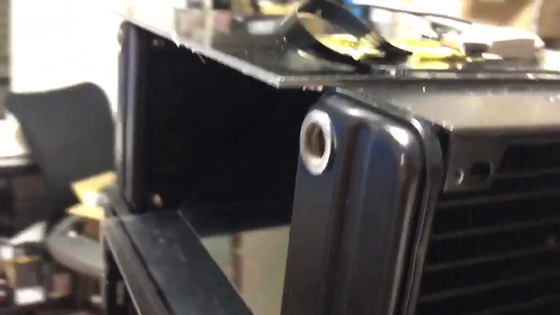 Mr. N's who made this pseudo hologram technology is a lover of "MOD PC" who freely organizes PCs by thinking about decorations as well as specs, and is a lover of "MOD PC", and in October 2017 Hatsune Miku Miku MOD PC " of transparent liquid crystal which seemed to dance was made a topic. In "miku MOD PC", by devising a MMD movie to the liquid crystal panel pasted and pasted from Junk's monitor, it was devised that it seems to be really there.


This is a PC side panel.
Believable? # Homepage er off party pic.twitter.com/S0kE1lm9sM

- Do not leave your finger from W key (@ ippupu_ava) October 14, 2017

According to N's, I would like to exhibit my own PC incorporating this pseudo hologram technology, and I would like to expect the new miku MOD PC to be announced.

And I want to make efforts to be able to exhibit it there and there like the time of transmissive liquid crystal miku MOD PC!

- N's (@ nissyan_ daze) August 1, 2018