'Ghost character' that I missed in JIS Kanji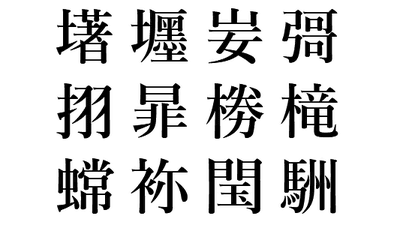 In 1978, the first standard "JIS C 6226" was enacted in order to handle kanji used in general notation of Japanese, place name, person's name etc in computer etc. At this point, there were ghost characters that were not found in any of the world's largest Kanji dictionary " Dai Hanwa Dictionary", and " New Letters " with many characters . After that, a thorough investigation was done at the time of the creation of the 4th standard, and although the origin was found for some characters, still 12 characters remain as ghost characters.

Ghost character - Wikipedia
https://en.wikipedia.org/wiki/%E5%B9%BD%E9%9C%8A%E6%96%87%E5%AD%97



A Specter is Haunting Unicode
https://www.dampfkraft.com/ghost-characters.html

The 12 characters remaining as ghost characters are arranged in the order of JIS standards as follows. For some characters, it is pointed out that it may be a mistake or misidentification of other kanji.

· 墸 墸 土 土....................................... Song of the times book of the Bible " Atsumariin from the thing is that in" with has been recorded as a variant character of "躇", this is a book that has been photographed by hand, in the other books is "stop + Author" It is considered to be a letter born by a mistake.

壥 壥 ___ ___ ___ ___ ___ 0 The soil biased part is considered to be a mistake.

- 妛
It is considered to have misunderstood the place name published in the 1972 version " National Land Administrative Region Summary ", "
in Note, Posted by logc_nt