Why do white teeth discolor yellow?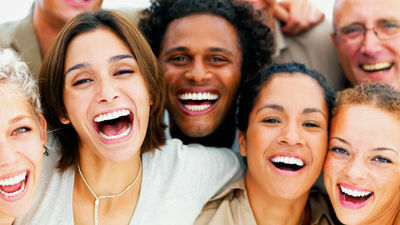 by Richard foster

When you look at the teeth of entertainers and athletes on television, you may be surprised to see that it is incredibly shining white. While celebrities who can spend money and do special care maintain white teeth, the civilians mostly have slightly dull color teeth. About the mystery "Why the teeth that should have been white discolored?" Is reported by Science-related web media Live Science .

Why Do Teeth Turn Yellow?
https://www.livescience.com/54420-yellow-teeth.html

According to Live Science, there are two patterns of extrinsic and intrinsic existence for teeth discoloration. Exogenous dirt is a pattern in which the surface of the layer called the enamel on the outermost side of the tooth is contaminated. Dr. Justin Philippe, a doctor in Arizona, said, "The most common reason for yellowing a tooth is the person's lifestyle.The smoking and cigarettes , coffee and tea are the worst attackers for enamel It is ".

Tar and nicotine contained in cigarettes are chemicals that cause yellowing of smokers' teeth. Also, tannins of bitterness contained in tea, coffee, red wine etc will also cause tooth discoloration, teeth of people who love beverages containing tannins are likely to yellowish.

As it is easy to distinguish foods and drinks that can easily make your teeth yellow, it seems to me that you can basically contaminate your teeth, "What clothes get dirty when you touch clothes". Fruits such as cola, chocolate, soy sauce and curry, and also fruits such as blueberries and pomegranates in grapes may discolor the teeth.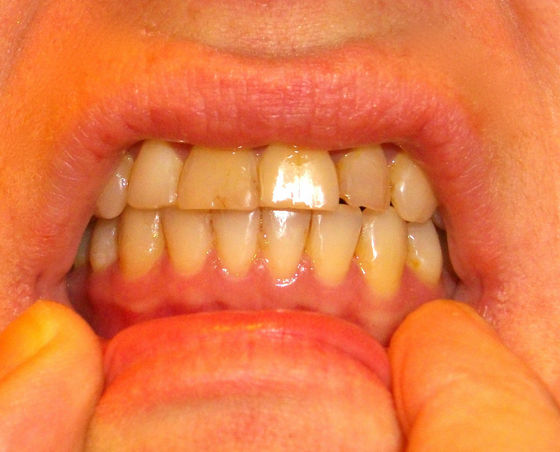 by Beth

Endogenous soiling occurring in dentin, which is an internal tissue constituting the main body of the tooth, is not soiled on the tooth surface, so it is very difficult to reduce the color by coping with tooth brushing etc about. Many drugs are considered to be related as a cause of intrinsic contamination.

Tetracycline or doxycycline, which is one type of antibiotic, may tooth color change to brown when taken by children under 8 years of age, whose teeth are growing up. Also, it seems that child's teeth may discolor even if mothers who are pregnant or breastfeeding take baby take tetracycline.

In addition, endogenous spots may emerge on teeth by radiation treatment, grayish brown spots or brown spots may be formed on teeth by ingesting drinking water containing a large amount of fluoride and minerals, mouthwash and other drugs There are also cases where teeth discolor by medicine for acne.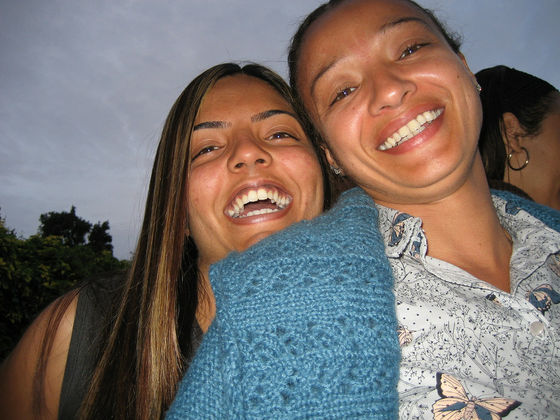 by SteveR-

Also, "Dentist Editor O'Talka, a dentist in the state of Massachusetts, says," Teeth may get yellowed for reasons that are neither endogenous nor exogenous. " According to Otarica, hereditary diseases such as dentinogenesis insufficiency and enamelplasia fail to prevent normal development of the teeth and discolor the teeth. There are other cases in which teeth turn yellowing by inheritance, and even in cases where "tooth enamel is genetically tooth enamel is yellowish" or "case where tooth enamel is merely genetically tooth enamel" is translucent Because the yellow dentin under the enamel is easy to see, the teeth become yellowish.

Originally the enamel is destined to become thin with aging, the older you get older the more the tooth gets yellowing. Besides, because injuries at the time of the child 's fastest growing teeth hindered the growth of enamel, enamel was scraped due to bruxism while sleeping, teeth turned yellow There seems to be sometimes.

What we can do to not discolor the teeth is to improve your lifestyle and brush your teeth well. "As dental plaque formed on the tooth gathers, the teeth appear discolored, so brushing teeth to remove dental plaque before dental plaque builds up, regularly spending a dentist's tooth It is important for us to keep the white teeth clean, "Otarica said.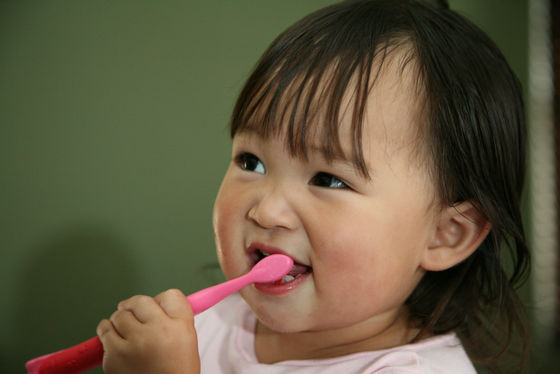 by kkinjo