Netflix will delete all user reviews soon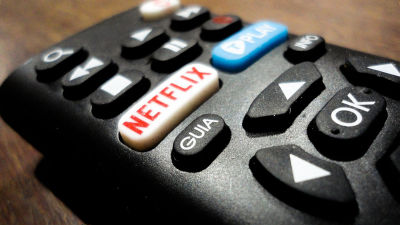 It became clear that movie streaming Netflix removes online review function. A gradual shutdown of the review function takes place, and in July 2018 all reviews become invisible.

Netflix is ​​removing online reviews on July 30 - CNET
https://www.cnet.com/news/netflix-is-removing-online-reviews-in-august/

According to CNET, Netflix said that Netflix is ​​planning to delete the user's review function provided by Netflix for desktop PCs. This function is that the user can write criticism of movie contents of Netflix and can be viewed by ordinary users, which was provided only in the web version, not the application version.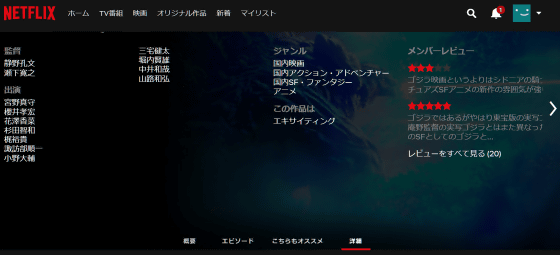 In the review of the web version, it will be impossible to submit new posts by July 30, 2018, and furthermore, it will be impossible to browse all existing reviews in mid-August 2018. Netflix seems to inform users using the review version of the web version recently of the abolition of the review function.

Sumita Sarann, Netflix spokesperson for CNET's interview, said, "This feature was only available on the web version, but it is no longer being used over time," he says, Says that it is the reason for closing the review function.

Netflix has simplified the user evaluation function, such as by switching from simply evaluating by five stars to just two choices with thumb raising and lowering called "thumbs up · thumbs down", but with the abolition of this review function, Furthermore, the evaluation method will be simplified. Netflix thinks about the 5 star rating "It is difficult for many members to understand the meaning of stars and it is confusing. " However, like Paul Tassy "thumb rating is useless," objection objection There is also.

Introducing Thumbs | Netflix - YouTube


Since the review function of the web version was a function that allows the movie viewer to accurately evaluate the movie and was a function that can be referred to as to whether the user watches the movie or not, the abolition of the review function is based on the judgment criteria In terms of being lost, it seems to make the user's convenience worse.