I tried dozens kinds of free Japanese fonts on the browser at once and tried using a convenient 'freshwater'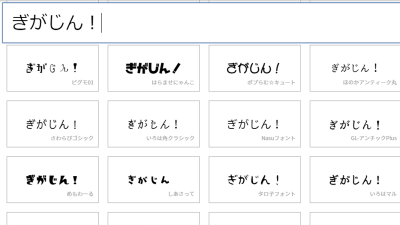 I want to use this font! Although I thought downloading the file, it is supposed to correspond only to the intended kanji when thinking to use it ... ... Some people have sometimes disappointed. "Fencing fork" is a service that you can cross-cut trial font before downloading, and you can check 55 types of free fonts collectively at the time of article creation.

Foreword
https://tameshigaki.jp/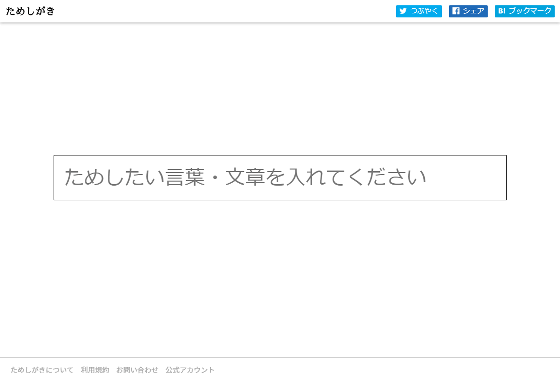 When you access the above page, first enter characters in the text field. Press the enter key ......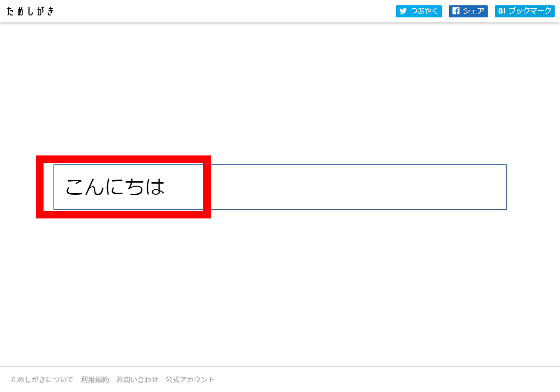 The word "Hello" was displayed in various fonts. There are 55 types of Japanese fonts registered at the time of article creation, and all of them are displayed as "Hello".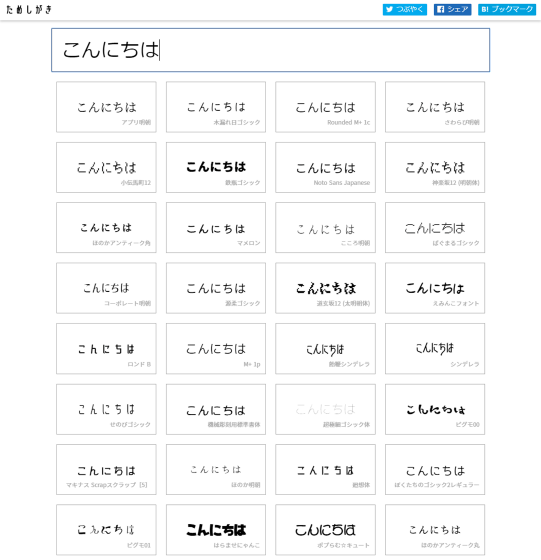 For each font, the font name is written in the lower right.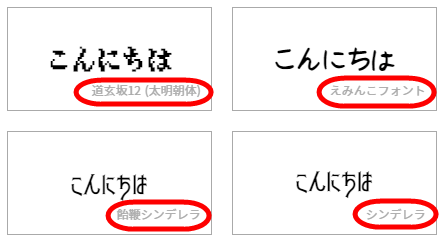 Input "Hello! GIGAZINE!"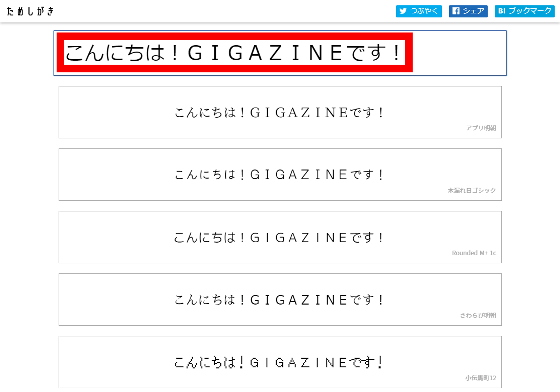 Then, the alphabet part becomes an emoticon, and obviously that it does not correspond to the alphabet and can not be displayed.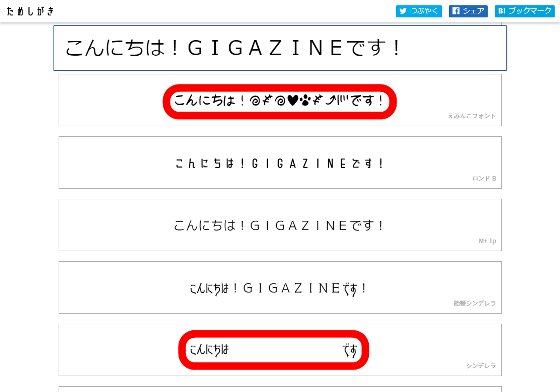 Since some fonts are assigned to characters that are not compatible, you can check whether the character you want is displayable before downloading by using "freshwater".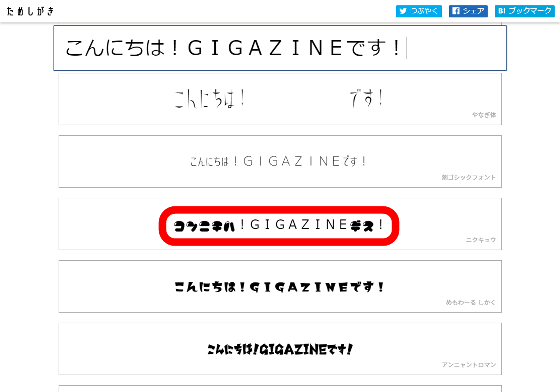 Fonts that do not correspond to kanji also.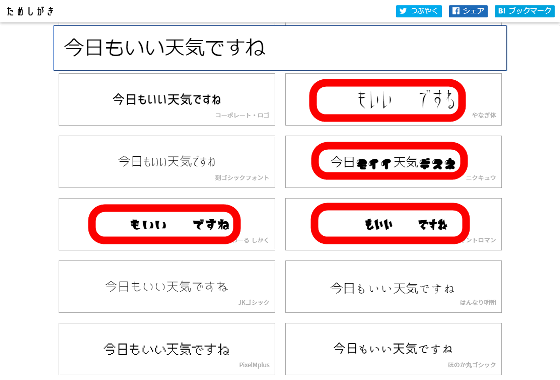 Click on the font you care about.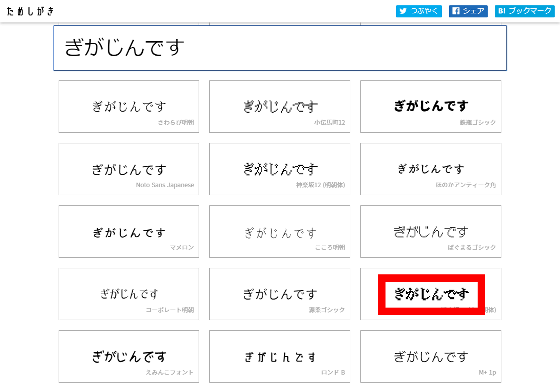 When you click "Share fonts" ... ...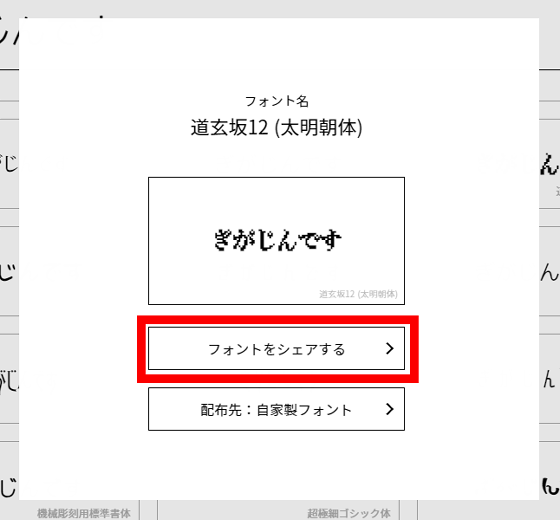 Share by Twitter · Facebook · Copy URL method. As the URL destination becomes this display page, it is convenient when multiple people consult with "Which font to use?"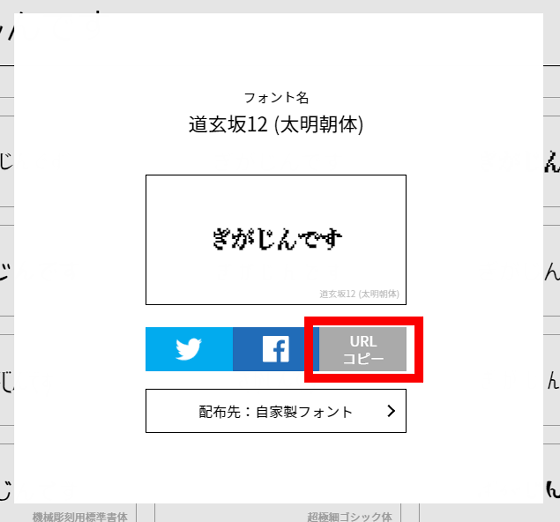 Also, clicking "Distribution destination: homemade font" literally flies to distribution destination, so you can download from there.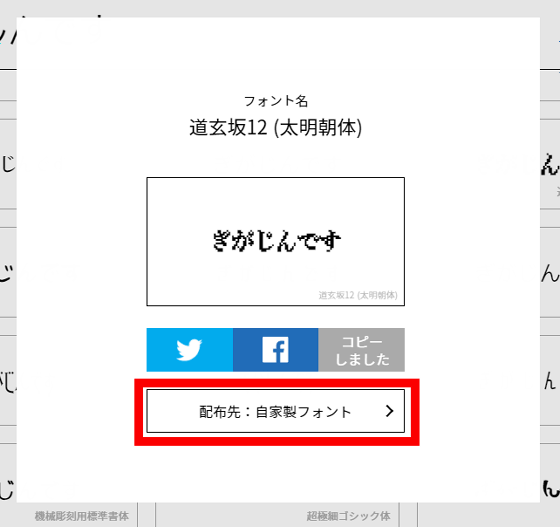 In addition, although "freshwater" can be used from Google Chrome and Firefox ... ...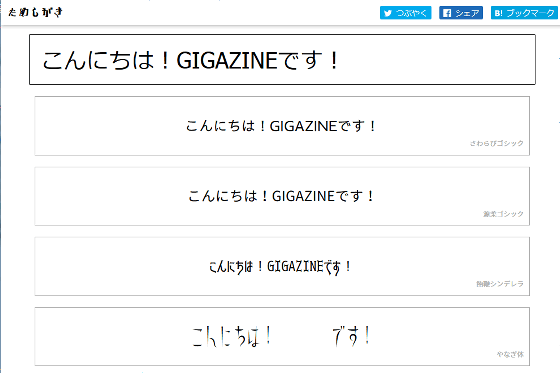 Since the font format WOFF 2 is used, it may not be displayed properly with Internet Explorer and others.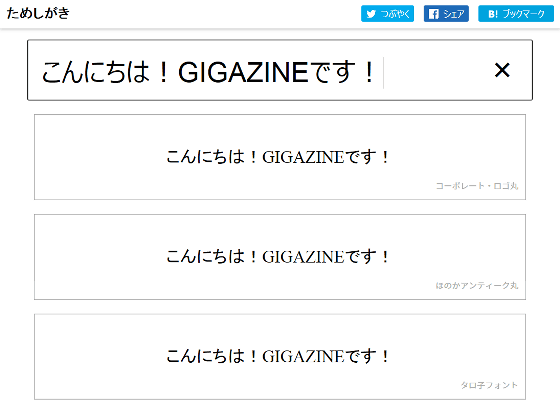 It was the engineer Nabe who made "Foreword". The fonts used are only commercial fonts that can be modified, redistributable fonts. From the following web page, "Why did you create a" remark "?" And how are you making it? It is possible to read that. In the future, it is planned to increase the number of fonts and add filtering function etc.

Technical talk about why you made a site "# Forecast" that you can try Japanese free fonts collectively - Hell of the front end
https://nabettu.hatenablog.com/entry/tameshigaki