Sony Pictures misplaced YouTube as a movie trailer and uploaded full-length video, and it was quickly deleted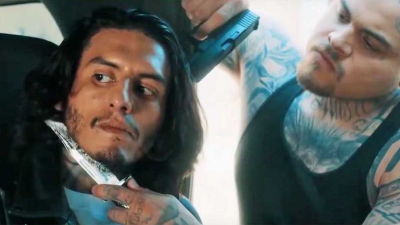 The main video of the movie " Khali the Killer " has been uploaded on Sony Pictures ' official YouTube account that keeps movie manufacturing and distributors affiliated with companies such as Colombian movies and Tri Star movies.

Sony Uploads Entire Khali the Killer Movie to YouTube Instead of Just the Trailer
https://www.cbr.com/sony-uploads-entire-khali-killer-movie/

Every question we have about Sony uploading an entire movie to YouTube instead of the trailer - The Verge
https://www.theverge.com/tldr/2018/7/3/17530916/sony-pictures-uploads-youtube-video-full-movie-trailer-khali-the-killer-questions-how

Sony Pictures is trying to upload a red band trailer (internet publication with age limit) advertising that the movie "Khali the Killer" published in Germany in 2017 began distribution on DVD and digital A situation occurred that uploading the main part video of the movie. As you can see from the picture below, the video playback time is "1 hour 29 minutes 46 seconds", you can see that it was not the trailer but the main part that was uploaded. Please note that the uploaded main video is immediately deleted.



By uploading the main movie of a movie that is over one hour instead of a trailer, "Is the main movie data saved in the same folder as the trailer data?" "Other Sony Pictures movies are also company Is it hanging on the intranet? "" Is anyone uploading Venom ? ", It is talked about.

Also, unlike a short video in about a few minutes, it will take quite a long time to upload the main video of a movie that has more than one hour. The question remains in the process why he did not notice that he was uploading different pictures.

Khali the Killer is scheduled to be released in the United States in August 2018 and on the IMDb page , and why such "movie before release" is a trailer promoting DVD and digital distribution at this timing It is a mystery that he tried to make it public.

"Is it a conspiracy to interfere with Khali the Killer's theatrical release, or is Khali the Killer going to the theaters in August 2018 to be a hoax or even after the mistake becomes clearer Sony Pictures Why does not re-upload Khali the Killer's trailer why is not the video of Khali the Killer uploaded at all on Sony Pictures' YouTube channel why is not Khali the Killer What is it? ", The Verge of foreign media enumerates the suspicious points concerning this one case, certainly full of mysteries.

Although there is little information on the internet in the first place, although it is a mystery movie "Khali the Killer" that there is no page of Wikipedia, the trailer can be seen from the following.

KHALI THE KILLER Exklusiv Trailer German Deutsch (2017) - YouTube