I tried to eat 'Sumida no Jeancar rice bowl', which goes for rice with a sweet seasoned juicy beef Calico and spicy mayonnaise sauce at the legendary sushi baron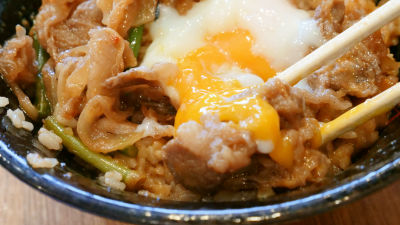 In the shop of a legendary suta-donburi / specialty bowl, " Satami no Jeancar rice bowl " which juicy bow beef ribs were soaked in soy sauce-based sweet "rich tatami meat grilled meat sauce" and rice was put on the market in 2018 7 It has appeared since January 1 (Sunday). I tried eating what seasoned rice bowl based on "Syracher sauce" popular in America.

【Limited Time】 7/1 (Sunday) released ★ "Sumatomo Jeancar rice bowl" | Legendary Suta Bon noodle / Specialty bowl of rice bowl 【Official site】
http://sutadonya.com/2018/06/26/3783/

Arrived in the legendary Sotabe restaurant.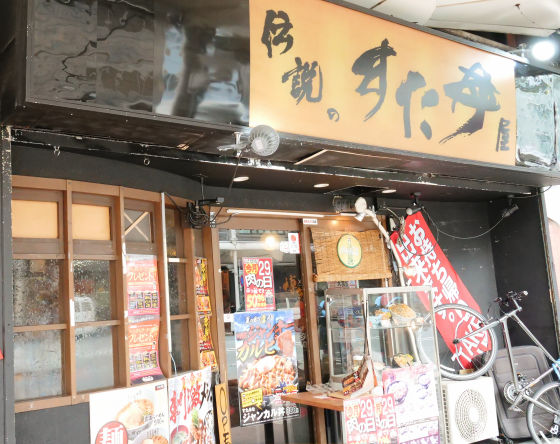 In front of the shop there is a poster informing of the appearance of "Sumitomo Jeancar rice bowl" with the "skull of the summer man" and the blue sky backed up. In addition, the product name ("Jean" key "Cal" bee "rice bowl") is said to originate from. For this time, I will order "Sumitomo Jeancar rice bowl" in "Parallel plum" size.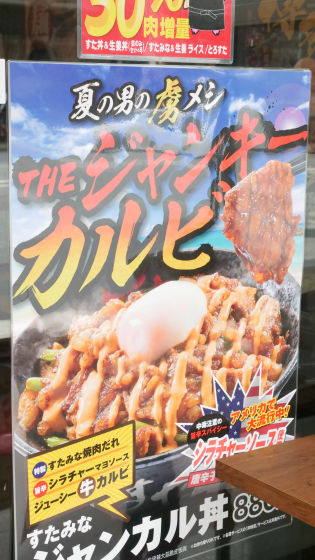 "Sumitomo Jeancar rice bowl" (in parallel, 880 yen including tax) arrived in about 5 minutes after ordering.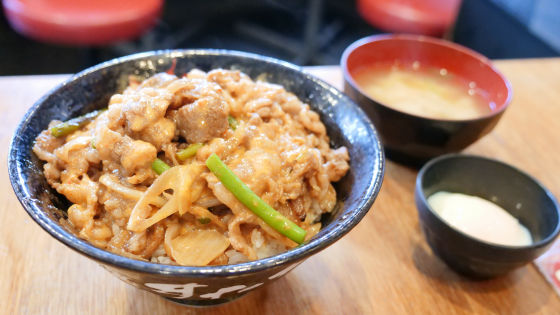 In addition, hot spring eggs are set in Miso soup with another dish at the service.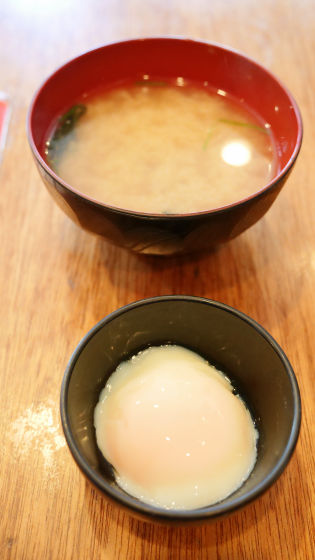 "The bowl that makes me want to strike in spite of summer" is such a feeling when compared with the iPhone 7 (long side 13.8 cm) the size of the container containing the concept "Sumitomo Jeancar bowl".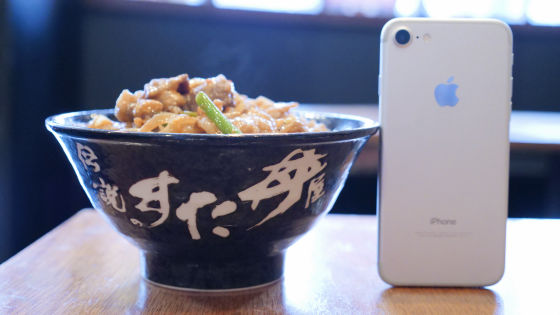 Beef Calvi soaked in a special baked meat sauce that covers the bowl uses the part called rose meat. A sweet fragrance based on soy sauce drifts, appetite is intensified. Besides cattle Calvi, asparagus and onion are included.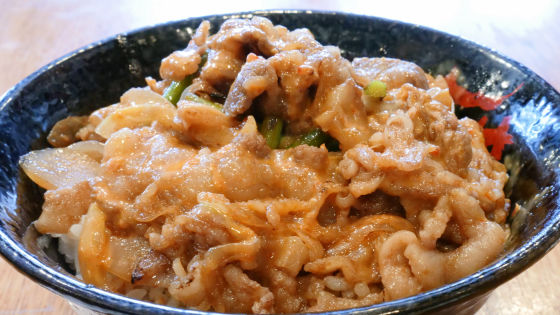 Beef Calvi is covered with orange "Special Syracher Mayo Sauce". This sauce is made using the hot source "Thrashure sauce" originated in Thailand combined with red pepper, garlic, vinegar, salt, sugar etc. which is in fashion in the United States.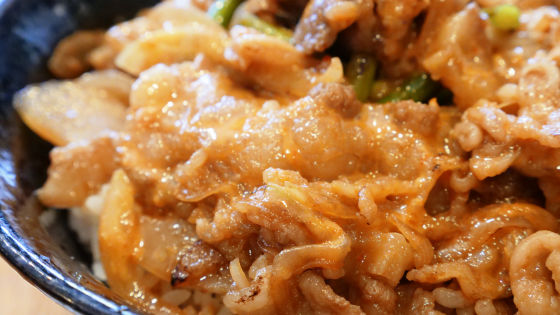 Rice is spread under the bull Calbi, and about 3 cups of tea cup is packed in a bowl.



Beef Calbee is sweet and seasoned with rich tatami meat soup and meat taste and juicy fat do not collect. This juicy is said to be the characteristic of "middle rose meat" close to the bone used for cattle Calbi. The special shiracha Mayo sauce has a bitter taste, but it is a level that does not require drinks with spicy spicy, together with mayonnaise. This sauce adds creamy, rich and acidic accent to sweet calf Calbi.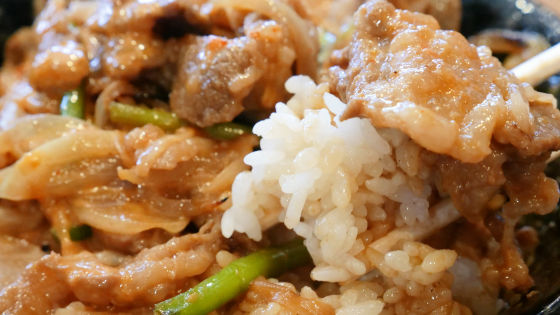 Since I tasted it singularly to a certain extent, I will add a hot spring egg of another dish.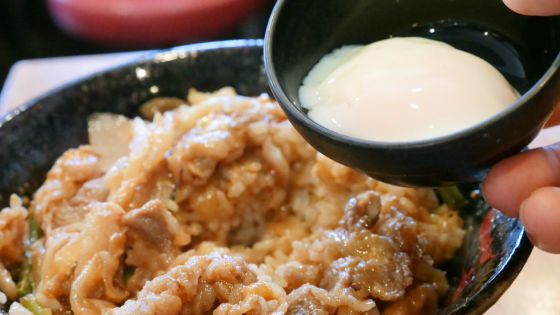 I threw it in the middle of a bowl.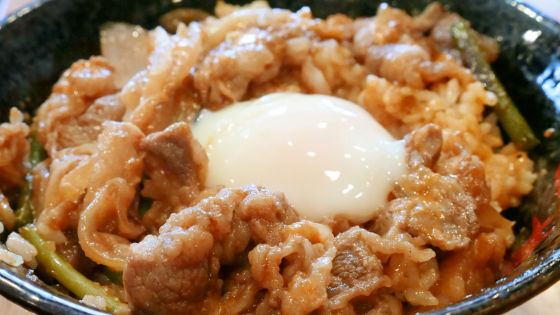 Together with spa eggs and cow Calvi ......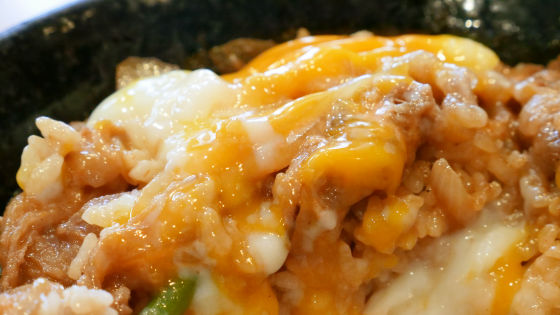 When eating with a cow Calvi, you can mild the spicy flavor of the specialized shiracha Mayo sauce with hot spring eggs, add plenty of texture and richness to "Sumitomo Jeancar bowl" and change the taste of the bowl It is possible.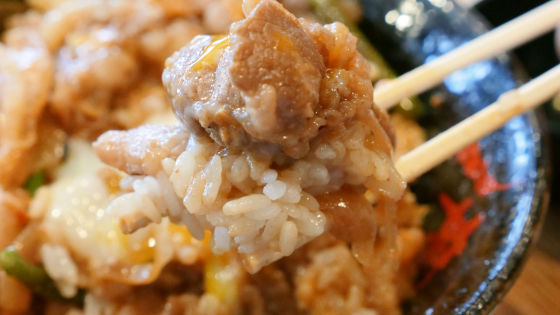 "Sumitomo Jeancar rice bowl" has become a limited-time item. Also, please note that it is not offered at the following stores.
◆ Sumatomo Jeancar rice bow Treatment not covered Store list
Aeon Mall Asahikawa Ekimae Store
· Koriyama Yasumi store
· Nakano Shimbashi store
· Mr. ~'s store
· Ario Hashimoto store
· Rigging slope SA (down line) store Shimizu PA store
· Dotonbori store
· Yodobashi Umeda store
· Yume Town Hatsukaichi store
· Yume Town Hikari no Mori Store
· Yume Town Kurume store