'Mach Shake x Calpis', a collaboration between Calpis and McDonald's, is a refreshing summer drink


McPay's
Carpis
taste '
Mack Shake x Calpis
' has appeared from Wednesday, June 27, 2018 in McDonald's. I tried to actually drink it because I can feel the sweetness of 'Mach shake' which is gentle to the after taste and the refreshing smell and sweet and sour taste unique to Calpis spread.
McShake Calpis | McDonald's Japan
http://www.mcdonalds.co.jp/campaign/mcshake_calpis/
Popular collaboration shake is renewed This year, sweetness is refreshing, more refreshing! Limited edition sale from Wednesday, June 27th on 'Muckshake x Calpis®' | News Release | McDonald's Japan
http://www.mcdonalds.co.jp/company/news/2018/0618b/
Arrive at McDonald's.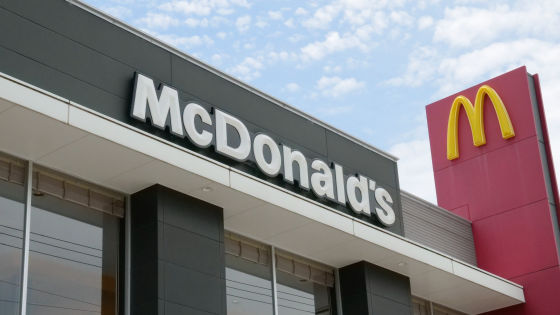 As soon as you enter the store, the phrase 'sweet and crispy and fresh! UP!' Welcomes Calpis-flavored Shake with a refreshing poster against the blue sky and the sea. Although "Makshake x Calpis", in which McShake and Carpis have collaborated, appeared in 2017, it is said that the taste of Shake has been renewed and refreshed this year.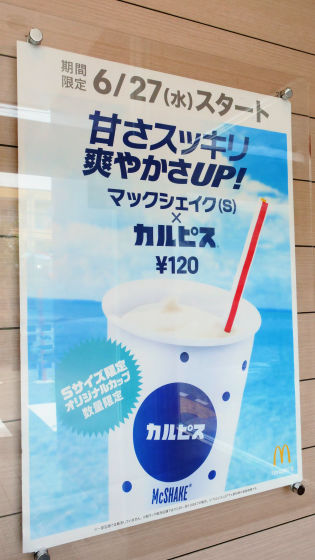 This time we will order 'S' size and 'M' size one by one for 'Muckshake x Carpis'.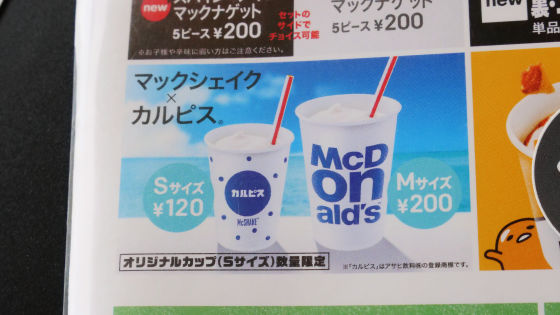 In about 2 minutes after ordering, S size and M size of 'Muckshake × Calpis' were finished.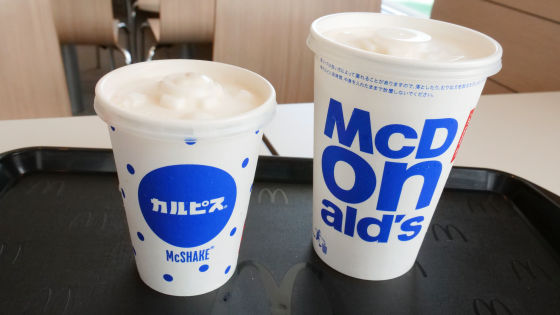 Mac Shake x Calpis (small size: 120 yen including tax) is offered in a specially designed package designed with white and blue polka dots inspired by the Calpis brand.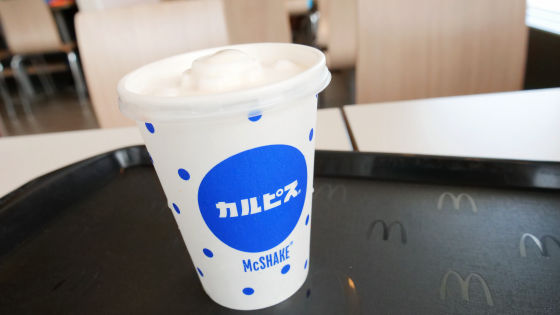 Also, during the 'Muckshake x Calpis' sale period, all 'Muckshake' medium sizes, including other flavors, are offered in a special package in blue letters on a white background. Both special packages are limited in quantity.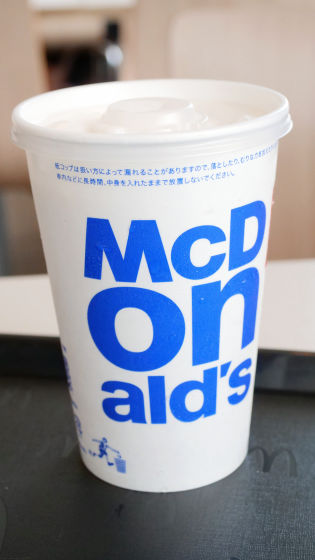 The height of the cup looks like this compared to the traffic IC card.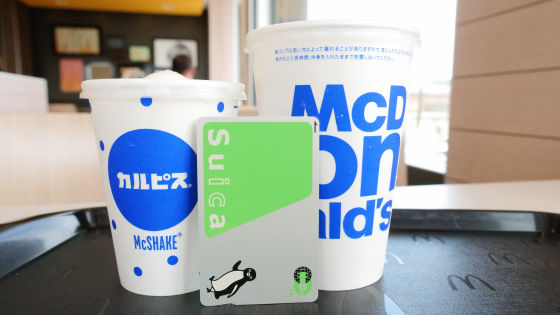 When I remove the lid of 'Mak Shake x Calpis' (S size) ...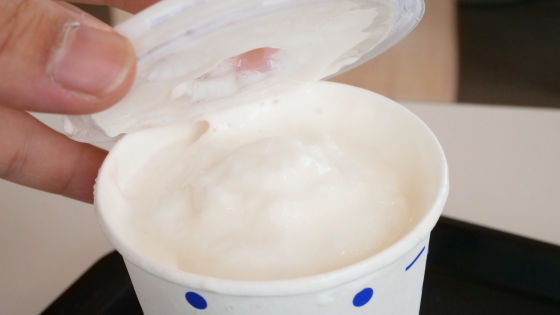 'Mach Shake x Calpis' is a whole white shake. The look looks the same as the vanilla of Mac Shake.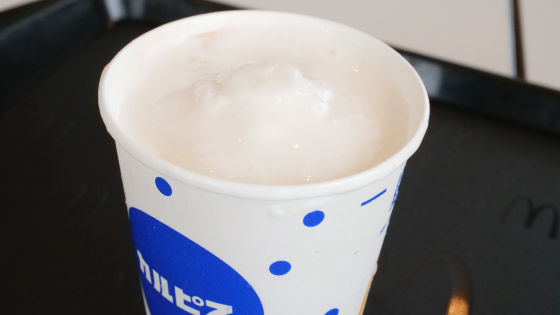 As it gets closer, it smells like a slightly yogurt-like lactic acid beverage.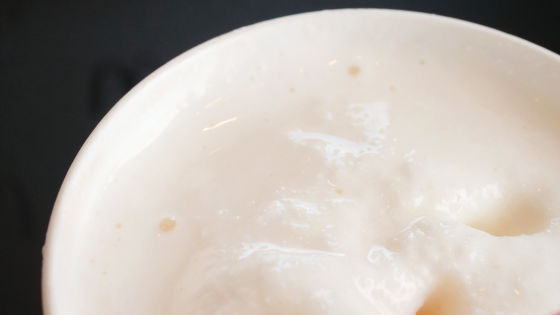 'Muckshake x Calpis' is a slick drink that mixes fine grains of ice like any other macshake.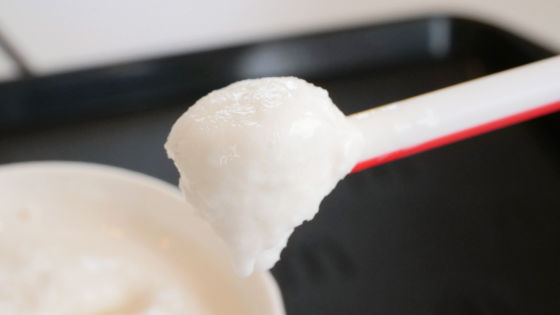 'Muckshake × Calpis' is a perfect balance of sweet and sour. When the ice grains melt in the mouth, the sour taste of yoghurt is after sweetness. Before drinking, I had imagined a taste similar to vanilla shake, but the sour taste stands out, and it is an amazing claim that it has been renewed to a more refreshing taste. I felt a perfect drink in summer because I could drink shake with cold ice and acidity.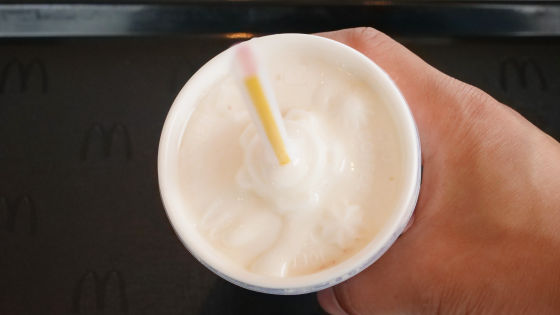 For 'Make Shake x Carpis', 'S' size is 120 yen including tax and 'M' size is 200 yen including tax. In addition, products for a limited time will be provided by the end of July 2018.