Mr. Earon Mask, who develops rockets and supersonic transportation system, will start publishing "Candy making" photo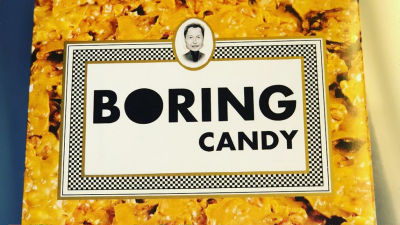 Flamethrower from rocket, supersonic transportation system "Hyperloop (hyper loop)We began to develop one after another and surprised the surroundingsEarlon maskIt was on May 5, 2018 that Mr. Joke said "It is a thought about a candy company" as a joke. Two weeks from there, Mr. Mask has released a box of candies with the logo of the tunnel drilling company "Boring Company" who is actually CEO himself.

Elon Musk provides first look at the Boring Candy
https://www.teslarati.com/elon-musk-first-look-boring-company-candy/

Elon Musk sweetens his tunnel vision with space travel and candy - GeekWire
https://www.geekwire.com/2018/elon-musk-sweetens-pitch-tunnel-vision-space-travel-candy/

On May 5, 2018, Mr. Mask said on Twitter "I am thinking about the candy company." This is based on investor Warren Buffett's "moat (moatMr. Mr. Buffett disagreed with Mr. Mask about the idea of ​​"Konoike" "In response to that he said" I do not think he will come into our candy industry "at that time That was a remark.

Mr. Earon Mask 's next business is said to be "candy" or "pretty seriously" - GIGAZINE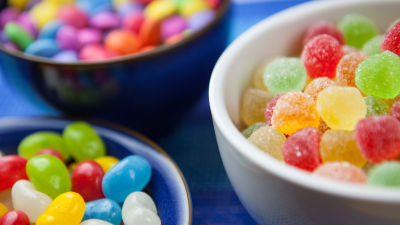 Mr. Mask is for making a candy companyHe said "quite earnestly". Also, on the next day, "I am planning to make a moat and fill it with candy.Warren Buffett can not help investing!Berkshire · HathawayofCryptoniteIt is tweeted that "It is.

Then I'm going to build a moat & amp; fill it w candy. Warren B will not be able to resist investing! Berkshire Hathaway kryptonite ...

- Elon Musk (@ elonmusk)May 6, 2018

And two weeks after the first comment that he thought about the candy company, Mr. Mask posted a picture of a box with a label "BORING CANDY" on the Instagram and a label with a mask by Mr. Mask . It has a comment "lol (lol)" so it looks like a joke, but it was announced on TwitterBoring Company HatSimilarly, there is a view that the possibility that candy will actually be sold is "extremely high". Also, in the past when Mr. Mr. suddenly sold a flamethrower, the product was sold out quickly and it is said that it brought millions of dollars (hundreds of millions of yen) to the Boring Company, so its reproduction The possibility of aiming at is fully considered.


Mr. Mask is a forum held in Los Angeles, talking about the possibility that a hierarchy of hyperloop system developed by Boring Company will be set up in the sea. It is possible to see the image of the hyper loop system from the following movie.

Elon Musk: Boring Company To Prioritize Pedestrians Over Cars - YouTube

in Note, Posted by darkhorse_log