I tried a 22 cm cake, Bern, "brick candy" that reproduced red bricks at Tokyo station in full size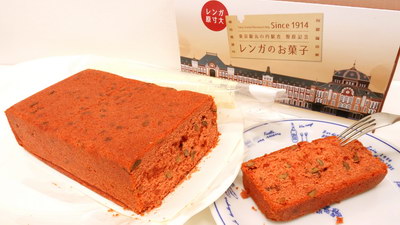 Speaking of Tokyo station is famous for its classical appearance using red bricks. A butter cake reproducing one red brick at such Tokyo station in full size, "Brick sweets"Is being sold at a long-established confectionery store Bern. I bought it actually and tried it to see what kind of finish I was concerned.

Brick sweets are shopping malls inside the ticket gate at the JR Tokyo station premisesGRANSTA (GRANSTA)InsideBern GRANSTA storeWhenBern Daimaru Tokyo storeIt is available for purchase.

This time, I bought it at the Bern GRANSTA store inside Tokyo ticket gate. By the way, the closest ticket gate,Marunouchi underground center gate ticket gate.


Speaking of the exterior of Tokyo station is like this.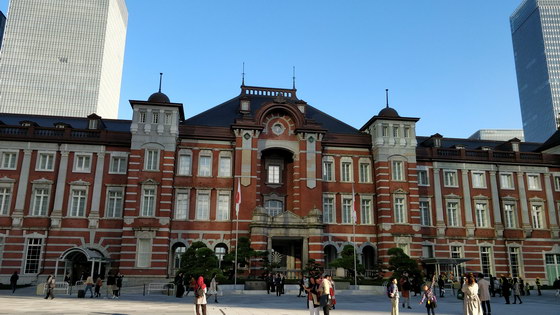 This is the "brick snacks" (3500 yen including tax) which reproduced the red bricks of Tokyo station.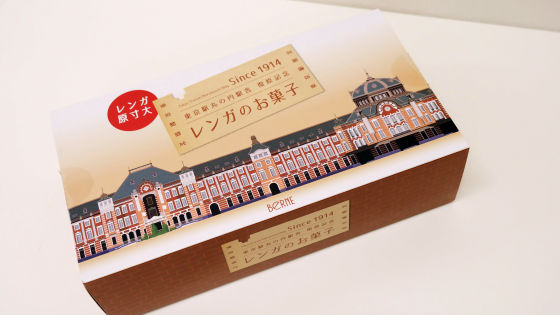 In the box, the size is expressed in an easy-to-understand phrase "bricks full size". This cake is a product made in commemoration of the 100th anniversary of the restoration of Tokyo Station Marunouchi station building and Bern, a long-established confectionery shop Bern, famous for the chocolate confectionery "Milfiu".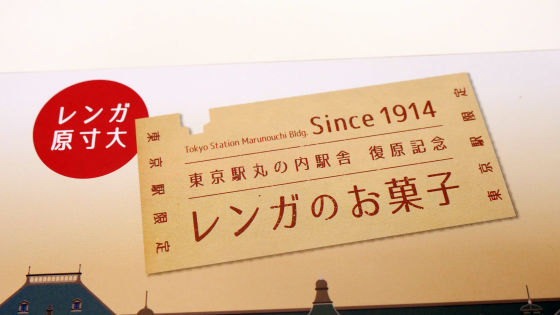 For raw material notation, simple items such as eggs, sugar, walnut, butter, etc. are arranged as cake materials.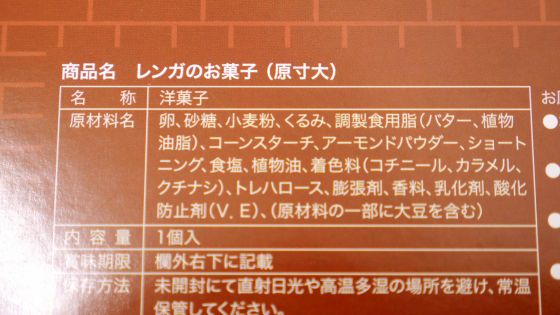 A butter cake appears when pulled out of the box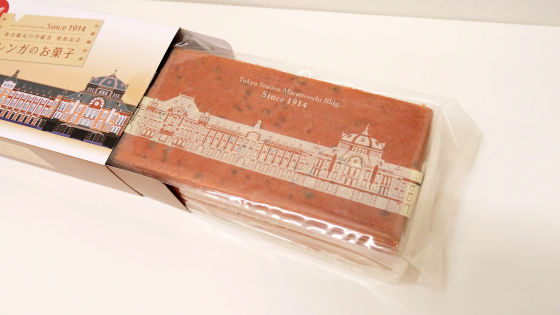 Inside the box there are other cards that can understand the history of the Tokyo station Marunouchi station building.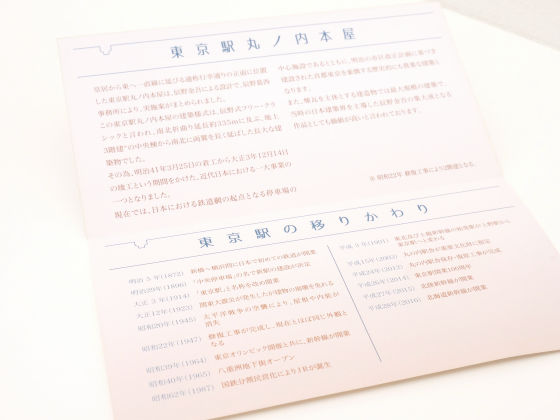 The cake was wrapped in a luxurious bag with the appearance of Tokyo station drawn.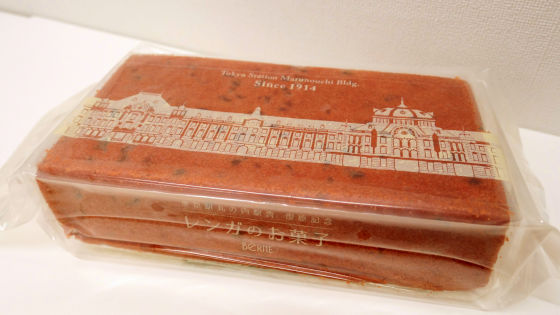 A sweet scent drifts when you take it out to a plate. It looks exactly brick. It is quite vivid red color. Black grains can be seen on the surface everywhere.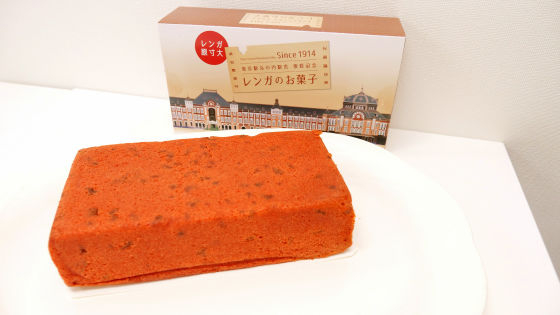 Brick's full-size cake is huge with a long side of 22 cm, a short side of 11 cm, and the appearance impact is intense. I have the impression "It's big! Red!" Compared with iPhone 7 (long side 13.8 cm) it is like this.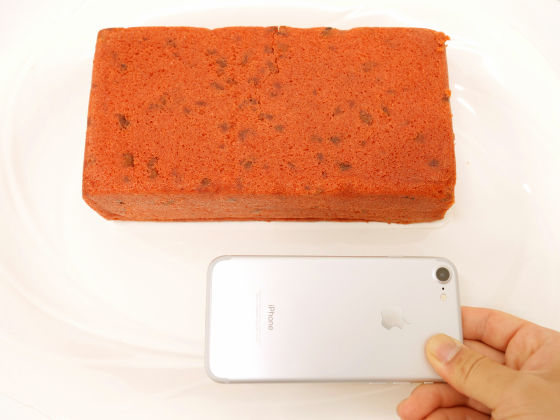 The height is about 6 cm.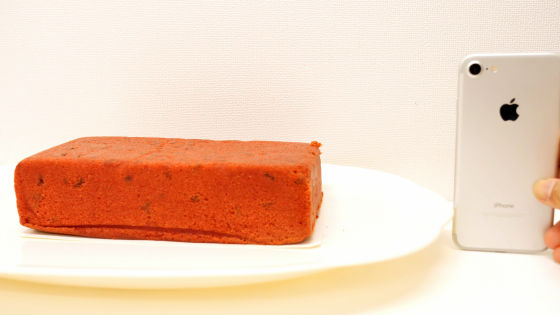 I will put it on the chopping board with the mount and cut it.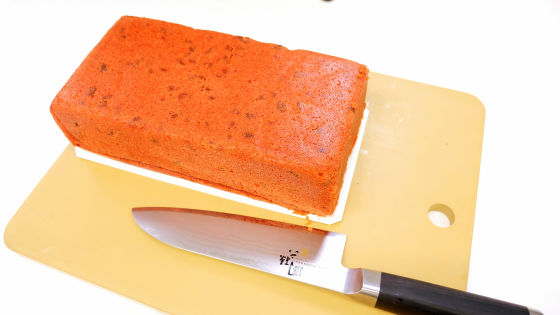 When trying to cut it to about 2 cm thick, the inside is thinner than the outside red. You can see where the black grain you see on the surface was "Walnut".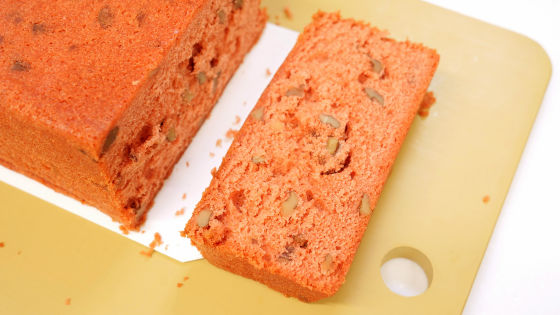 I tried to transfer it to a dish.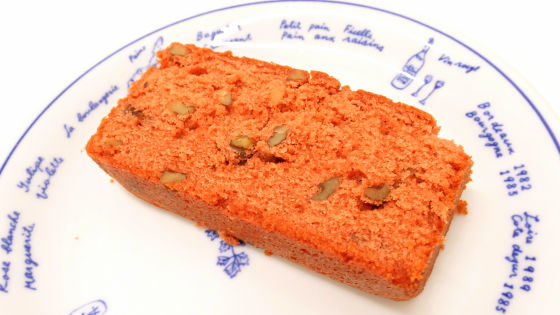 When you cut it with a fork, the fabric of the butter cake collapses with a dandruff.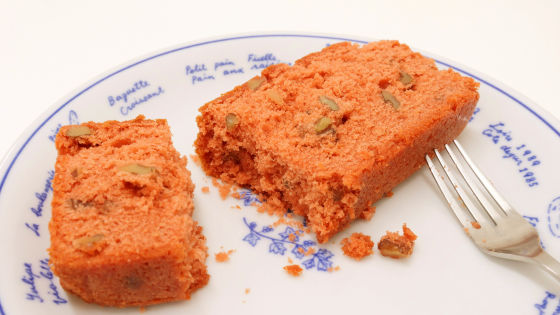 With a sweetness that is slightly gentle when eating, it conveys a simple taste with cake dough collapsing. I feel it is going to match tea because the moisture is less and the sweetness is modest.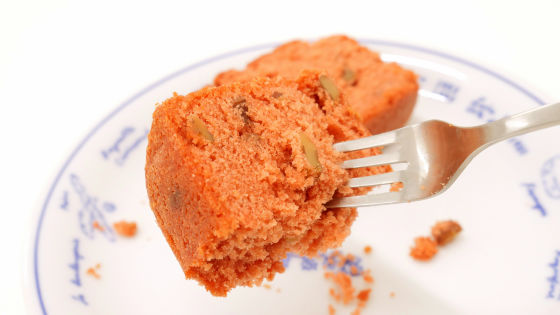 By the way, for those who say "It is too big for full-sized size, you can not eat it", brick sweets are provided with "1/3 scale" brick sweets (162 yen including tax).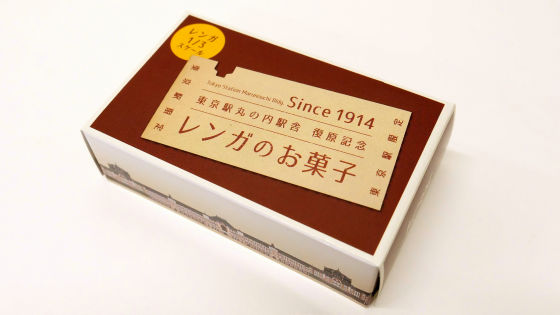 Notation of raw materials is the same as the actual size.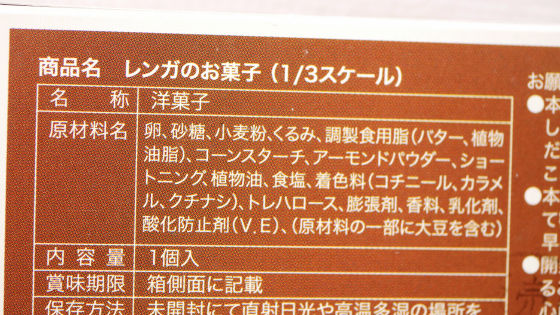 It looks like a child when compared to full-size brick snacks.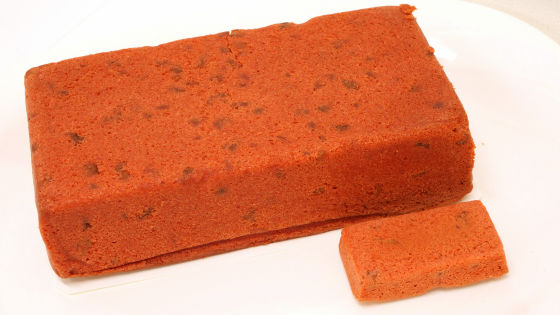 It is the same taste, but as the shape is shaped like a square shape as it is still small, the dough was hard to collapse and it felt easy to eat.