Suspicion that Facebook engineers abused authority to stalk women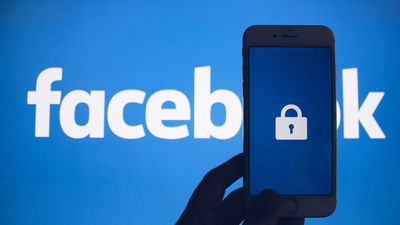 by Thought Catalog

Facebook shook in one case where user's personal information leaked to data analysis company Cambridge Analytica, suspicion that 'a security engineer working for Facebook may have used the personal information illegally to stalker a woman?' It is emerging.

Facebook Is Investigating a Claim That an Employee Used His Position to Stalk Women-Motherboard
https://motherboard.vice.com/en_us/article/kzxdny/facebook-investigating-employee-stalking-women-online

The allegations began with Jackie Stokes , founder of security data analytics company Spyglass Security , tweeted on Twitter: `` I am a Facebook security engineer using my access rights to access online. I realized that I used it for stalking a woman. I have a log of a dating app Tinder that seems to be evidence, what should I do? ' The following are the tweets from Mr. Stokes at issue.


I've been made aware that a security engineer currently employed at Facebook is likely using privileged access to stalk women online.

I have Tinder logs.What should I do with this information?

— Jackie Stokes (@find_evil) April 30, 2018


Next, in an image posted by Stokes that seems to be Tinder's interaction, the post of the conversation partner 'I'm a professional stalker' is shown. According to Stokes, it is known from Tinder's interaction and LinkedIn content that the conversation partner is working for Facebook, but he does not disclose the name of the other party as he does not intend to name his individual.


I really, really hope I'm wrong about this.pic.twitter.com/NDkOptx8Hv

— Jackie Stokes (@find_evil) April 30, 2018


A Facebook spokeswoman responded to Motherboard's inquiries by email, 'We cannot comment on individual HR issues, but we are trying to stay current and investigate.' Stokes reported this allegation to Facebook's head of security, Alex Stamos .

A Facebook spokeswoman said, `` Facebook has strict technical controls and policies regarding employee access to user data. However, it is possible to report bugs, contact support from the account, and provide data for legal requests, '' and because of the zero tolerance method , inappropriate behavior is severely punished. I will be done.