We admit that Facebook's Zuckerburg CEO who was illegally using 50 million user data made a mistake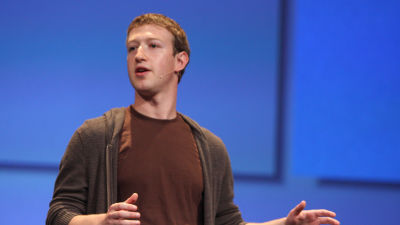 ByBrian Solis

A consulting company, Cambridge Analytica (Cambridge Analytika), said to have supported the departure of Britain 's EU and the birth of Trump' s president by utilizing SNS, was a matter of retaining and misusing the data of 50 million Facebook users, Mark Zuckerburg, CEO of Facebook, who was criticized as having escaped without appearance, announced the background of the case and future response with his own Facebook account.

Mark Zuckerberg - I want to share an update on the ... ... Facebook
https://www.facebook.com/zuck/posts/10104712037900071



You can see that Cambridge Analytika was supporting the birth of the trump president with the shadow by following articles.

Shadow net strategy to freely manipulate voting behavior by making personal taste naked from SNS information brought President Trump to birth - GIGAZINE



The summary of this user information leakage & unauthorized use case released by Zuckerberg CEO and Facebook is as follows.

· Birth of Facebook in 2007
· Professor Alexander Kogan of Cambridge University creates a quiz app in 2013 (Supplemental note: This quiz application promises $ 1 (about 100 yen) payment for each answer to the quiz, and Facebook user data It was a premise to provide)
· Platform changes were made to significantly limit accessible data to prevent Facebook abuse in 2014
· Professor Kogan in 2015 shares data acquired from Facebook with Cambridge · Analytika, British luxury paper The Gurdian reports
· In response to The Gurdian's report, Facebook banned Professor Kogan's quiz app and requested publication to the effect that deletion and deletion of data inappropriately acquired by Professor Kogan and Cambridge Analytika were deleted. Both corresponded to deletion of data
· In March 2018, the New York Times reports that Cambridge Analytka may not delete Facebook user data. Cambridge · Analytika responds to third-party verification as to whether the data is deleted, and inspection is being conducted

It is estimated that Cambridge Analytka said that it had deleted 50 million people as saying that it had owned it.

What is Mr. Christopher Wiley who accused one case of Facebook's personal data leaked by 50 million people? - GIGAZINE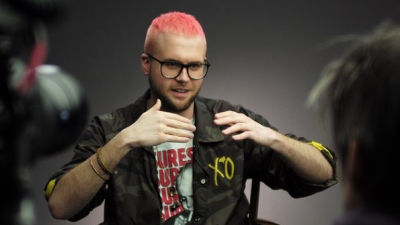 Based on the above circumstances, CEO Zuckerburg said, "Facebook is responsible for protecting user's data, if you can not do it you will not be eligible to serve the service.The good news is that this incident happened The most important change to prevent it from happening again has already been done many years ago, but we have made a mistake, there are many things to do against it, the first step We need to take steps to deal with it, "said the example like Cambridge Analytika where a large amount of user data leaked out reveals that it will never happen again for the current operation.

As for the future response, we announced to investigate all applications that accessed a large amount of user data and monitor suspicious activity before platform change that greatly limits data access in 2014 was taken Did. Developers who disagree with monitoring do strongly prohibit the use of the Facebook platform.

It also announces that application developers will further restrict access to Facebook data. We limit information that the application can acquire to only name, profile picture, e-mail address, and if you can not confirm using the application within 3 months, you will stop the access right to the data.

In addition, to make it easier for users to understand applications that agreed to data access, and to easily revoke the data access privileges of the application, at the top of the newsfeed, allow users to control whether data is accessible or not We will make improvements.

In addition, Zuckerberg received from users "It is a good idea to write your own thoughts in some way, but the investigation by the media has just begun, it has 2.2 billion user data and it is a global scale for democracy It is my opinion that you should not be hidden as a leader of a company that offers services that are feared to be able to influence incomment"I will get an interview with CNN soon," he replies.