Things that people who want to make work without paying creators by all means can say Alecore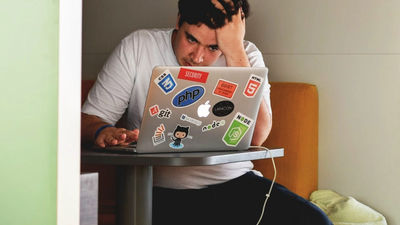 byTim Gouw

In modern times where SNS such as Twitter and Instagram are prevalent, I can easily see people, the illustrations, photographs, designs, movies etc created by them all over the world. For creators, SNS becomes a great place to advertise their skills, and in fact sometimes they are asked to work from acquaintances and strangers, such as "draw a bit of a picture". Requests for work to such creators range from what assumes payment of money to things like to make something free for free. Especially, I do not want to pay cash to creators by all means, I think everyone in the world seems to want to do a job such as painting and making videos with free things, so creator Brian Lufkin says that " People calling out creative work at "and gives examples of countermeasures.

BBC - Capital - Dealing with clients who expect you to work for free
http://www.bbc.com/capital/story/20180411-dealing-with-clients-who-expect-you-to-work-for-free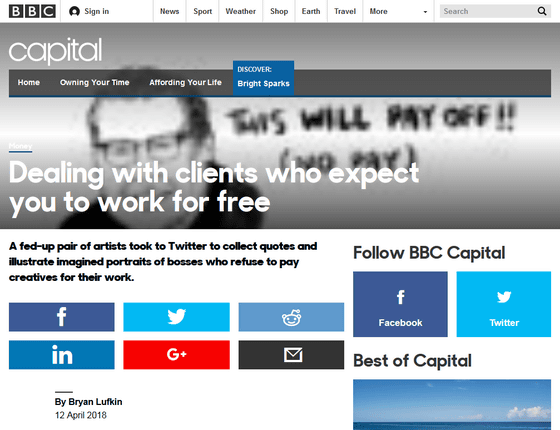 Brian Lufkin, who often receives requests from acquaintances such as "Hi Bryan, can you draw a picture for me?" At that time, Mr. Lufkin seems to be willing to help with friends and family. But sometimes these demands come completely from strangers. For people working in the creative industry, such job requirements seem to be common, so it seems that there are many cases where clients are interested in "what creators can make", but paying money as a consideration for work Many cases are not interested.

Ryan Estrada, a Korean cartoonist, is acting to challenge the tide of disregarding those creators. In 2013, Mr. Estrada wrote on Twitter to spread the circumstances of disregarding these creators@forexposure_txtCreate an account called. On the account, we are disclosing the words "people who do not want to pay money to creators" to cast towards creators, and actual exchange.

For example, it is cheated by people who do not want to pay money to creators: "People who love art should do art, if you are doing art for money, Please quit and do something else. "

"people are doing art for the love of it if you are doing art for money please quit and do something else"

- For Exposure (@ forexposure_txt)April 8, 2018

@forexposure_txt sometimes introduces a screenshot of "hands-free response" sent from followers. In the screenshot below, because the user of the yellow character "MarvyanakaP" was asked to do work, he refused, "I am busy with another request so I am not accepting it right now", but "Fuck you" "I want money It is being swayed straight with "It is!".

April 7, 2018

"Why is the request fee for your work so expensive ?????"

"why are your commissions SO overpriced ????? noah fence but that's way too much."

- For Exposure (@ forexposure_txt)April 5, 2018

"I felt that there was a dream in the part that you do not have to pay money for you, so I tried to tell you that" It's a good idea! "

"I felt good, so I thought" hey! What a great idea! "Via@clientsfh

- For Exposure (@ forexposure_txt)April 3, 2018

"Stolen art? It is irrelevant whether this is illegal or not, the important thing is whether you can argue through the court, you can not do it anyway."

"Art theft? Again whether or not it's illegal is irrelevent. What matters is if you can enforce it, via court. You can not.

- For Exposure (@ forexposure_txt)March 29, 2018

The following image is the illustration by Toronto based artist Tsumura Emi, a number of mindless words from people who do not want to pay money to creators picked up at such @ forexposure_txt. Mr. Tsumura will illustrate men who send female unreadable message at date service OkCupid "OK CucumberA person promoting the art project "It is.

"I can not spend so much money on artists at my current position because I am saving money to go to Japan."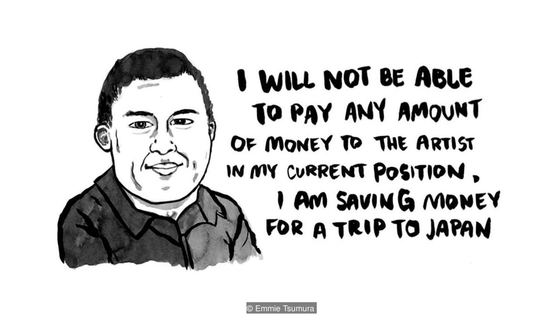 "If you have enough money (for the work you requested by the creator), we will ask the real artists to do the job ... I will draw a picture on the real campus.Draw a fake picture on the digital Not a person like you "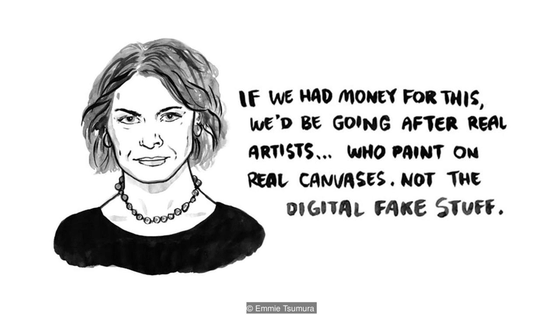 "Your invoice surprised me, because I put a lot of smiles in my email, we are already friends, because I did not expect you to claim money."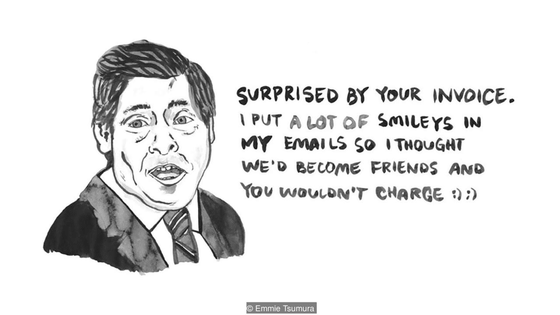 "All the work we did with us will be used at professional business places, so I think it's a great way to make your personal portfolio."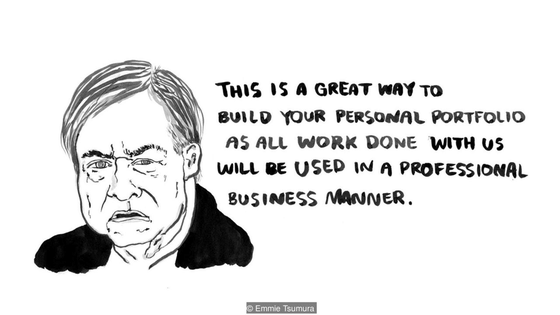 "Last month, ILSDJust thinking that I had to build a website suddenly. That's why I can not pay you money. "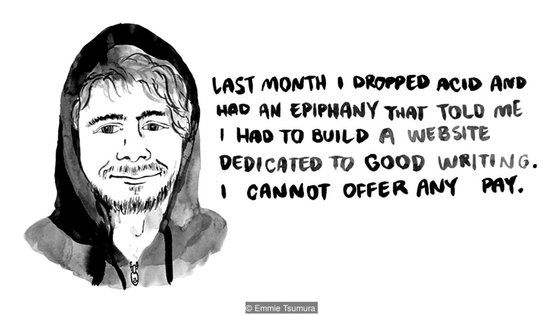 @forexposure_txt's tweet gets empathy from creators all over the world and has received over 167,000 followers in about five years since the account opening.

The work of creators is accelerated by their passion, but each time they will be detained in the workplace for a long time. In addition, there is also a necessity to arrange expensive equipment and others to do work. People who do not want to pay money to creators for sacrificing by doing such work do not understand, Mr. Estrada.

In addition, Mr. Estrada says "People think art is only a pleasant hobby, which is like a difference between making brownies over the weekend and working as a chef at a restaurant. Even a person who cooks cooking is obviously not even time to cook for himself if he cooks for strangers Many companies understand even this simple thing I am not doing it. "

Mr. Tsumura calls the act of sharing his own experience using the creative power as "graphic survey" and says "It's fun to make jokes about what people have experienced."
in Note, Posted by logu_ii