Xiaomi announces "Mi Gaming Laptop" notebook PC with built-in GeForce GTX 1060 and also enters the gaming PC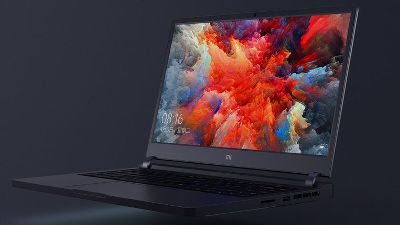 Xiaomi has NVIDIA's GeForce GTX 1060 built-in gaming notebook "Mi Gaming LaptopWe announced. Extra-thin note against MacBook "Mi Notebook Air"Mi Notebook Pro"Xiaomi is also making full-scale entry into the gaming notebook market.

Small American Youth Playing Cards - Small US Mercantile City
http://www.mi.com/migaminglaptop/

This is Xiaomi's first gaming notebook PC "Mi Gaming Laptop". The size is 364 mm × 265.2 mm × 20.9 mm, the weight is 2.7 kg. Edge effect design, as a gaming notebook PC is a fairly thin housing. Four USB 3.0 ports, one USB 3.0 port of Type-C, a microphone / headphone jack, a LAN port, an HDMI 2.0 port, and an SD card slot are carried in the main part side part.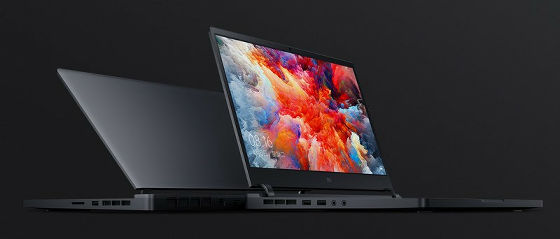 The screen is equipped with a 15.6-inch full HD (1920 × 1080) liquid crystal display. It is also possible to attach a 4K high resolution display externally using Type - C USB port.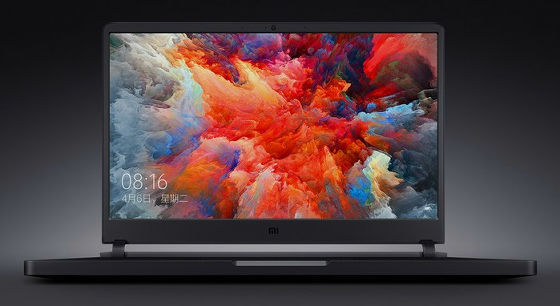 The color gamut will cover 72% at NTSC.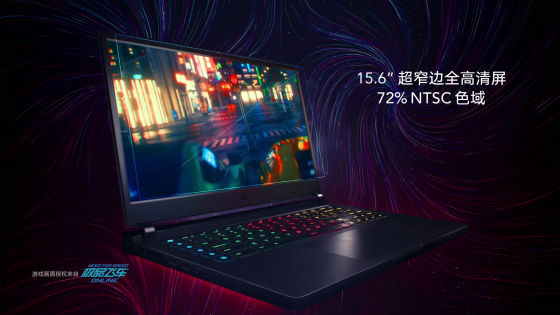 The 3 W × 2 speaker is compatible with Dolby Atmos and Hi-Res Audio, and it achieves an excellent gaming experience with a powerful sound.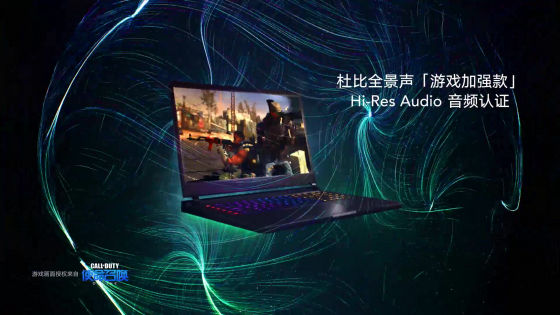 Gaming PC 's like fancy direction keyboard. Each key is equipped with LED light, can be customized from 16 million colors in software.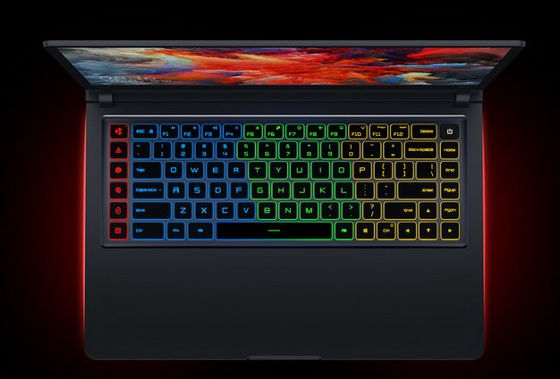 The bottom can also light.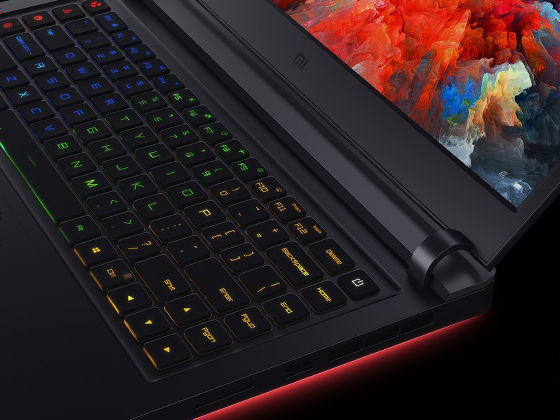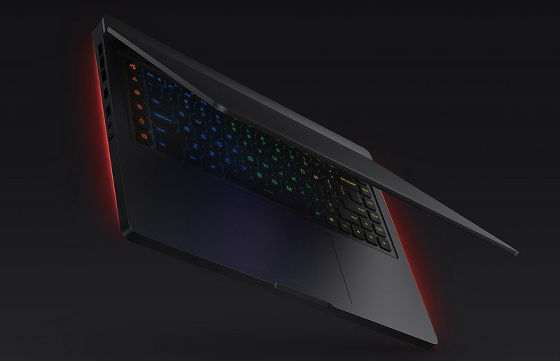 Despite this superfluous casing ......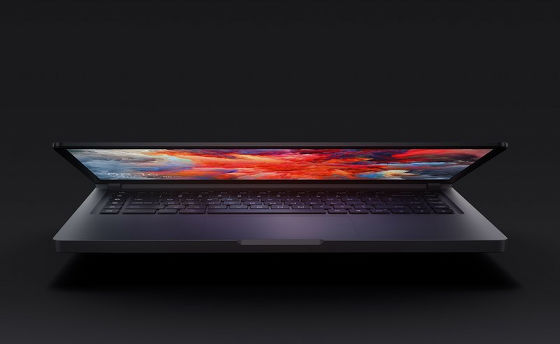 Built-in dGPU of NVIDIA GeForce GTX 1060.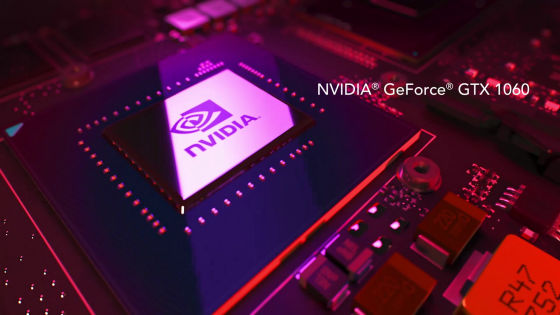 CPU is equipped with 7th generation Intel Core i7.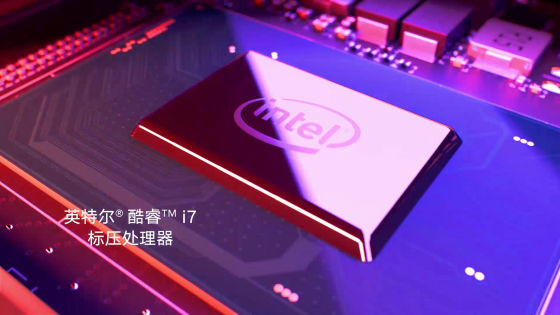 The memory is equipped with 8 GB DDR 4 - 2400 SO - DIMM and can be expanded up to 16 GB. It is dual storage of 256 GB SSD + 1 TB HDD in M.2 slot of PCI - Express connection.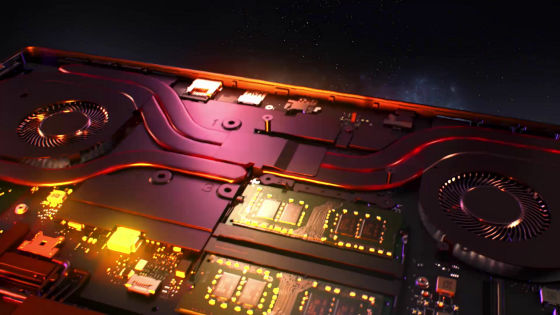 The secret that can incorporate the GTX 1060 is its own cooling mechanism. A total of five heat pipes for cooling GPU and CPU respectively ......



It incorporates its own cooling fan that adopts S type fin.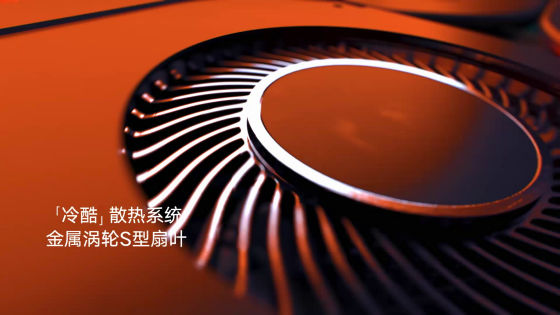 Heat is exhausted left and right and rearward.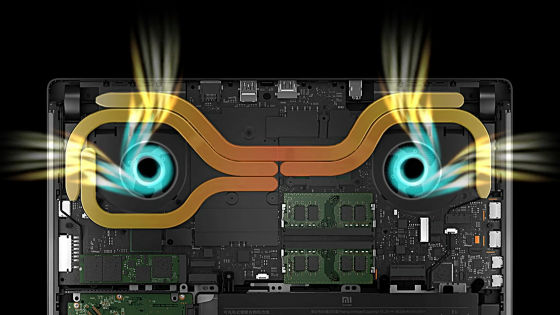 Xiaomi proprietary cooling mechanism equivalent to NVIDIA 's MAX - Q technology is adopted.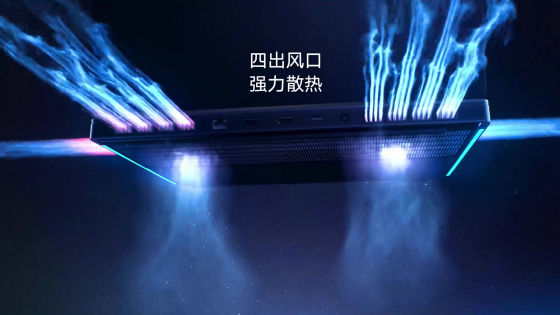 Xiaomi's first gaming notebook PC "Mi Gaming Laptop" has an entry model of Intel Core i5, GTX 1050 Ti, 8 GB memory, 128 GB SSD + 1 TB HDD as 5999 yuan (about 100 thousand yen), Intel Core i 7 - 7700 HQ, GTX 1060 6 GB), 16 GB memory, 256 GB SSD + 1 TB HDD, the top model is being sold in China at 8,999 yuan (about 15 million yen). The schedule of release in other countries is unknown.

The state of the announcement of Mi Gaming Laptop can be confirmed in the following movie.

Xiaomi presents Mi Gaming Laptop with GTX 1060 & Core i 7 | Shanghai 2018 Event - YouTube