A man who was dismissed from a hotel in his work just by clicking "Like" on Twitter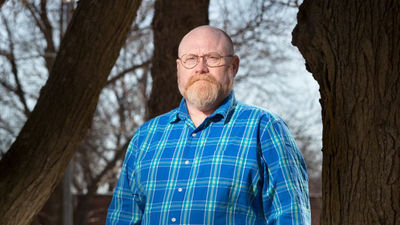 Twitter's "Like" button is what you click when you like the tweets of others. However, even if you do not want to spread targeted tweets to other people, problems such as the tweets that clicked "Like" are known to followers are pointed out, Twitter is "Introduction of bookmark functionWe are taking measures to decide. In the meantime, the story of a man is said to be "I was carelessly pushed" I like it "and the company has been fired."

Hansen: Omaha man 'liked' a tweet, and then he lost his dream job | Matthew Hansen | omaha.com
http://www.omaha.com/columnists/hansen/hansen-omaha-man-liked-a-tweet-and-then-he-lost/article_74b9021a-3753-5b33-b096-f0af3c8372d6.html

It is because of the "good" button that I was dismissed,Marriott HotelRoy Jones who works for. Mr. Jones was an online customer center at Marriott Hotel in Omaha, Nebraska, working on complaints and questions to customers around the world posted to the hotel's official Twitter account.

The tragedy came to Mr. Jones who said that "I was sincerely responding to all customers" was midnight on January 9, 2018. Mr. Jones said that as usual, the customer was responding to customer response such as "I could not make a reservation" "My hair was left in the sink and I request 1000 points for hotel reward as compensation". And at that time Marriott Hotel on Twitter "NFL"We will present the hotel's reward point to the Twitter account that answered the questionnaire on the issue" and Mr. Jones was also working on solving problems that occurred in the campaign.

"A fraudster who created massive bots, responded to questionnaires, and sold Rewards points appeared on Twitter," Jones said, and he is working with a colleague to identify the bot account . Mr. Jones reported that he reported the bot account that gave the same answer to the questionnaire to the headquarters of the Marriott · hotel, but because the bot increased from one to the next, Mr. Jones fell into a very busy situation It was.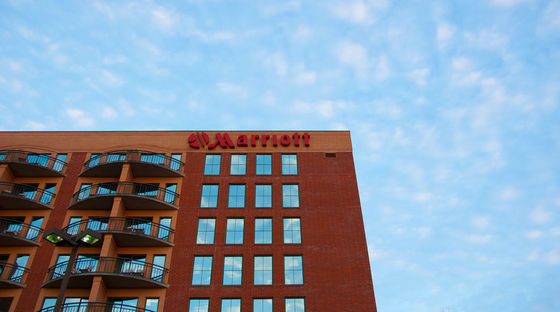 byClint Tseng

Meanwhile, Mr. Jones was looking for a bot on Twitter with an account of Marriott · hotel, and happens to say that "Marriott · Hotel appreciates Tibet on the country list separately from China" on twitter line I heard that tweets have flowed. Mr. Jones does not pay attention to tweets that are not likely to be related to work, he says he does not remember the tweet itself well.

"I think probably I tried to click the" ignore "button near" Like ", Jones said, but in fact Mr. Jones clicked on the" Like "button It has become a situation where the official Twitter account of Marriott hotel seems to be supporting Tibet independence. This is Tweet that Mr. Jones clicked "Like".


Friends of Tibet congratulate global hotel chain#MarriottInternational for listing#Tibetas a country along with# HongKongand# Taiwan.pic.twitter.com/SXKWb 20 v 3 e

- Friends of Tibet (@ friendsoftibet)January 9, 2018

Mr. Jones and his colleagues did not notice that they inadvertently told Tibetan independence supporters' tweets during working hours. But after about 24 hours passed, when many employees including Mr. Jones noticed this fact, the situation was greater than imagined.

China does not recognize the independence of Tibet, it is said that it is only Tibet Autonomous Region in China. Many accounts on SNS have posted against the fact that "Marriott · Hotel supports Tibet independence", so the Marriott Hotel has evolved into a flame uproar that was fearful. As China prohibits connecting to Twitter or Facebook from home, it is ironic that these accounts seem to be using SNS violating Chinese laws.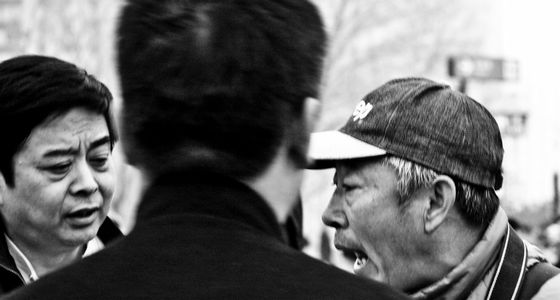 byragnar.skare

China for the week to Marriott hotel stopped online reservation of nearly 300 marriot · hotels in China and asked the company to apologize in public. Mr. Craig Smith, president of the Asia division of Marriott Hotel, said that he posted Tibet in the country list separately from China and that he "liked" to the Tibetan independents tweetChina DailyI apologized in the magazine.

China is a politically delicate country and at the same time a very big customer for international hotel chains like Marriott Hotels. The next day after the flame uproar, Mr. Jones was in charge of Omaha's personnel department personnel department of Marriott hotel, Mr. Jones said that he was dismissed.

Mr. Jones responded to the interview, "I did not receive any education from the hotel concerning the influence of Chinese-related tweets in the SNS, and even for people other than me, the official Twitter account is" doing good " To be honest, I did not notice for about a day. " Jones first felt that opportunities to clear up doubts came when Mr. Jones decided to meet with Mr. Jones. However, the fact that Mr. Jones actually posed was a notice to dismiss Jones with a retirement of 3000 dollars (about 320,000 yen). Mr. Jones is not angry enough to have signed a sign to agree to retire.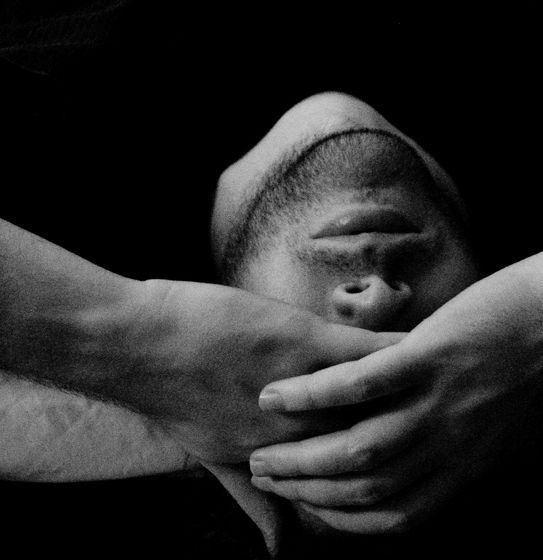 byEmily

"For me, the hotel's customer service was a very important task," Jones says. Mr. Jones was suffering from drug addiction and alcoholism since he was a high school student, and he said that he was working a lot. However, at the job of Marriott hotel, I was promoted by my boss on being diligent and if I worked for 18 months.

In response to the interview, Mr. Jones shed tears and said, "I worked passionately on my work, was the hotel's response correct?"