What kind of person is Mr. Tompkins who donated 1 million acres of land to establish "Patagonia National Park"?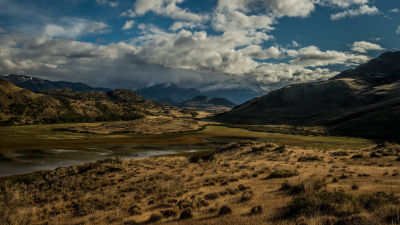 Mr. Chris Tompkins of "Tompkins Conservation" which is a nonprofit organization on January 29, 2018 (Monday) and Chile'sMichelle BacheletThe president signed a national park pledge, "Patagonia National Park"When"Pumarin National Park"Is added to Chile's national park system. To realize this pledge, "Tompkins Conservation" donates 1 million ac (about 405,000 ha) of land to Chile. The act of donating land of this extent seems to be the largest donation of land ever made by private organizations to the country. As to why Mr. Tompkins was able to donate a vast land,The New York TimesIt reports.

With 10 Million Acres in Patagonia, a National Park System Is Born - The New York Times
https://www.nytimes.com/2018/02/19/world/americas/patagonia-national-park-chile.html

President Bachelet is located 750 miles (about 1150 km) south of Santiago, the capital of Chile, from Hornopyren to the southern tip of South AmericaCape HornWe signed a pledge to make the vast land up to the national park. Establishment of Patagonia National Park,The North FaceWhenEsprit HoldingsHe is the founder ofDouglas TompkinsMr. Chris who is his wife and his wife, Mr. Chris reached the national park by couple continuing to purchase land in Patagonia area using most of property.

Mr. Douglas traveled Patagonia for the first time in 1961, and this is what triggered it, 30 years later I will purchase 42,000 ac (about 17,000 ha) land. He began organic farming and in 1993 he married his wife, Mr. Chris. Mr. Chris is an apparel companyPatagoniaI will be promoted to the CEO of the company, but then retired and lived with Mr. Douglas.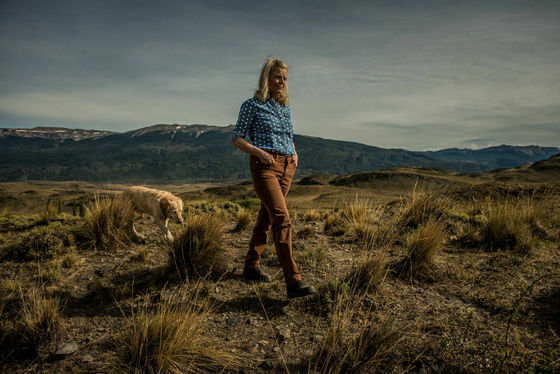 And Mr. Douglas bought 208 thousand acres (about 84 thousand hectares) of land near Mount Corcovad in the south of Renier. We will continue to purchase southern lands one after another. After that, in order to make a park, we continued to purchase the land without the owner over the years, gained a vast land of over 70,000 ac (about 28,000 ha), and developed as "Pumarine Park" I will go there. In spite of the couple's efforts, in 2005 "Pumarin Park" will be certified as a nature reserve.

Tompkins couple purchased a vast ranch of 764,000 ac (about 310,000 ha) in Vale Chakabuko which will become the later "Patagonia National Park" and named "Patagonia Park". In addition to constructing roads on lodges, campgrounds and hiking trails, we also implemented a program to reintroduce wildlife to restore natural ecosystems.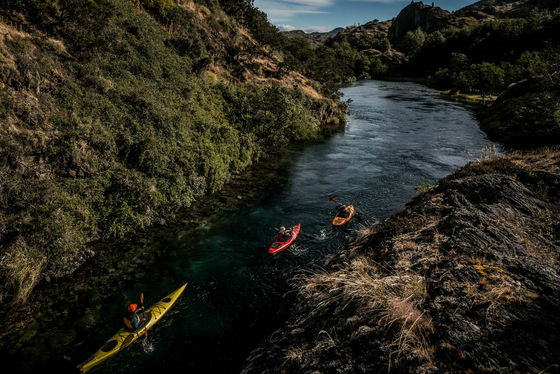 Mr. Douglas will be deceased at the age of 72 due to the kayak accident in December 2015, but then Chris' led the nonprofit organization "Tompkins Conservation" to the Chilean Government "Patagonia We will donate 1 million ac (about 405,000 ha) of the land owned by the group if we transfer the land of the province and make it into a national park. "

In response to this offer, the Chilean government donated 9 million ac (about 3.44 million hectares) far beyond the area of ​​the land owned by the group for the national park, and the establishment of five national parks and three parks We promised to expand. Land of 10 million ac (about 4,050,000 ha) to become a national parkYosemite National ParkAnd the areaYellowstone National ParkIt corresponds to three times the size of the area. Due to the birth of Patagonia National Park,PumaYaCondor,Flamingo, And expand the protected areas of animals that are afraid of extinction.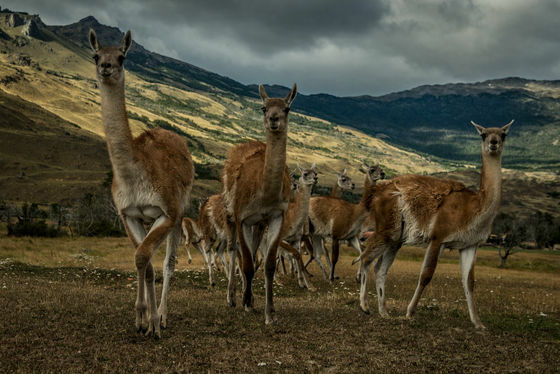 President Bachelet says, "National parks are good not only for Chile but also for the Earth, and it is never the only developed country to make decisions on nature conservation, only the will and courage are necessary." .

In addition, Tompkins Conservation also has a large land in the northeastern part of Argentina in the neighboring country, and this land also donates to the Argentine government.