While 'fake pornography' that synthesizes famous actresses and game characters on the face of AV actress using AI is rapidly increasing, 'celebrities on the Internet' such as YouTuber and game distributors may be targeted Ali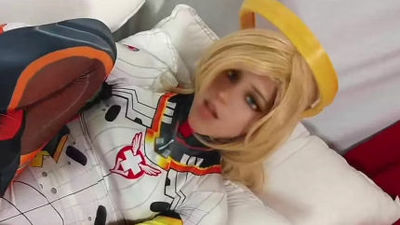 Since the advent of "fake pornography" that combines the face of famous actresses with existing pornography using artificial intelligence (AI), fake pornography using various famous actresses has
skyrocketed
in recent months. And now, not getting bored with fake pornography created by real people, fake pornography using the faces of characters appearing in the game is increasing.
People Are Putting Video Game Faces On Real Porn, The End Is Nigh
https://kotaku.com/people-are-putting-video-game-faces-on-real-porn-the-e-1822567065
"Fake pornography," which combines the face of a real famous actress with an existing pornographic video using AI, became a topic of discussion in the movie "
Wonder Woman
", which appeared on reddit in an overseas bulletin board in December 2017. Lead porn actress Gal Gadot's fake pornography. You can check the fake pornography published in the following article, but you can see clearly that it is a natural, high-quality finish that does not seem to be synthetic.
A programmer who creates pornographic videos of famous actresses with AI appears, like a real perfection-GIGAZINE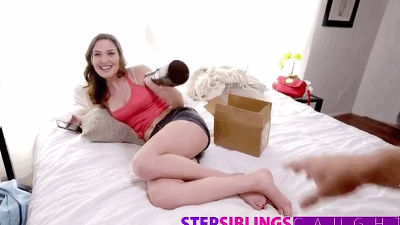 Gadot's fake porn was posted on reddit by a user named 'deepfakes', and many users will create fake pornography using machine learning tools such as TensorFlow and AI. . As a result, fake pornography created by various users will be posted to '
Redfakes,
' a
sub redito
under the age of 18 on reddit.
In addition, there are some people who are tempted to create '
Fake Nicolas
', which turns people's faces into Nicolas Cage using AI and machine learning as well as fake pornography. It can be said that you are stuck in
Under the circumstances, there are also people who combine the faces of characters appearing in the game with pornographic images. '
Witcher 3 Wild Hunt
appeared to'
Tris
and
Ienefa
that was to fake porn, in the article created when
Delete
but have been, seems to have been says Kotaku overseas game media 'Well Well of workmanship'. However, 'it is possible to notice effects such as changes in skin color and strange spots applied to the entire face, and creepy valleys that can be created at the border between composite and actual images,' he said.
Also, it seems that the character Mercy appearing in the popular FPS '
Overwatch
' is particularly popular as a fake porn actress. However, the character design of the overwatch is more anime-like than the Witcher 3 Wild Hunt, so it has become a
weird fake porno
with
an
animation-like face synthesized on the real human body.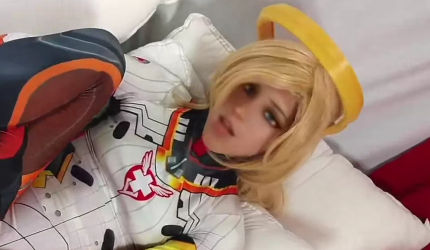 Furthermore, instead of 'compositioning the face of the game character on the real human body', the challenge is also 'combining the actual human face on the body of the game character'. The following is a composite of the character of ' Fallout 4 ' with the face of actress Laurene Kohan, who is known as the Maggie role in the ' Walking Dead ' series. You can see a lot of coarseness while changing the angle or becoming up, but it blends in quite comfortably when viewed from a distance.

You can jump to the video page by clicking the image below.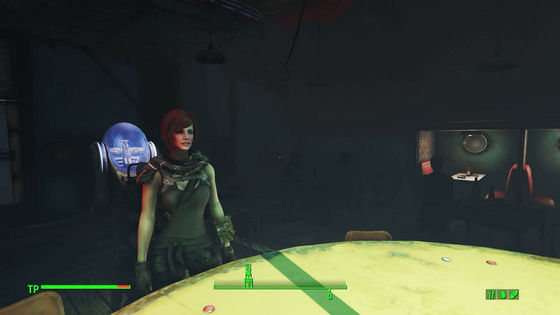 Kotaku notes that the expansion of fake porn is not only limited to this, but also those using female gamer KittyPlays, who is playing games on Twitch, and cosplayer Jessica Nigri , etc. You He also notes that 'I feel totally surprised at making fake pornography,' considering that these characters are celebrities on the Internet. In addition, Internet-based game distributors and celebrities such as YouTuber said, "Because the accessibility is better than traditional celebrities (facial images and movies are easily accessible) I feel that the practice of inserting is more intrusive, 'suggesting that in the future only celebrities who watch in TV will not be targeted for fake pornography.