I actually went to eat "Poppy Burger" which imaged a hamburger behind a villain in the movie "Kingsman: Golden Circle"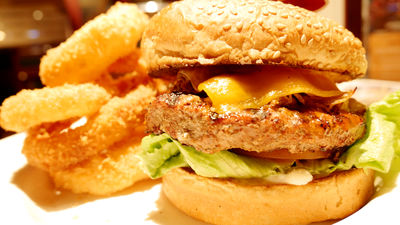 A movie whose nationwide road show starts from January 5, 2018Kingsman: Golden CircleTo celebrate the opening of "American restaurant"Hard rock cafeIn the collaboration menu "Poppy Burger"Appeared on the limited time of January 5 (Fri) in the year 2018 to 31 (Wednesday). The boss of the evil organization "Golden Circle" that appears in the play, the image of the hamburger behaving poppy is said to be, I actually went to eat what kind of hamburgers it is.

Movie "King's Man: Golden Circle" Collaboration · Special Menu "Poppy Burger" | Hard Rock Cafe Japan - Hard Rock Cafe · Japan
http://hardrockjapan.com/event/7177/

I came to Hard Rock Cafe.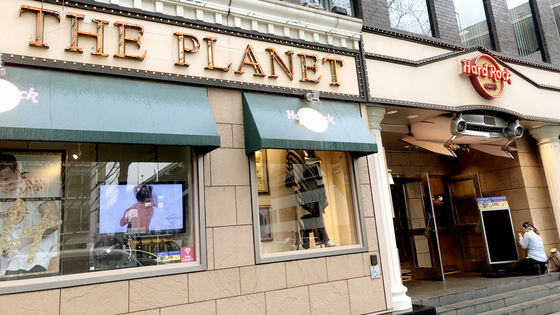 A big stage quickly came into my eyes as soon as I entered the store. On the stageMichael jacksonYaFreddie MercuryA face saddleboard was placed.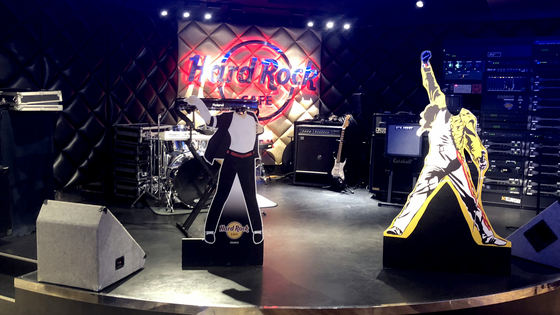 Next to the guided seat,Elton JohnRoller skating was exhibited.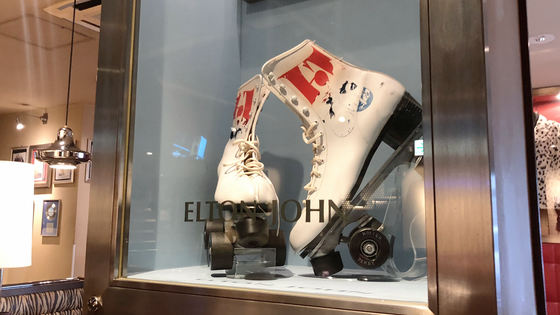 Inside the storeRitchie SamboraI used a guitar or ... ...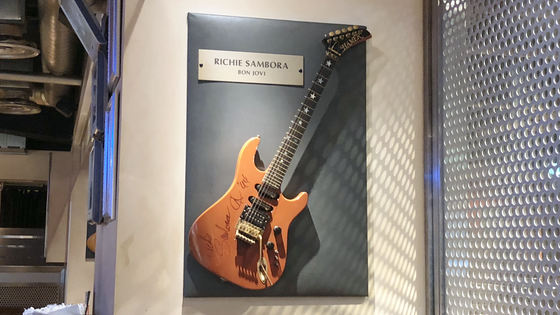 Jimi HendrixCostumes of rock stars such as costumes are in line.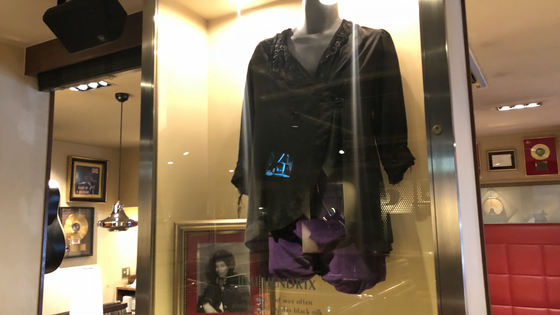 When ordering about the seat, "Poppy Burger" (2322 yen tax excluded) was brought in about 10 minutes.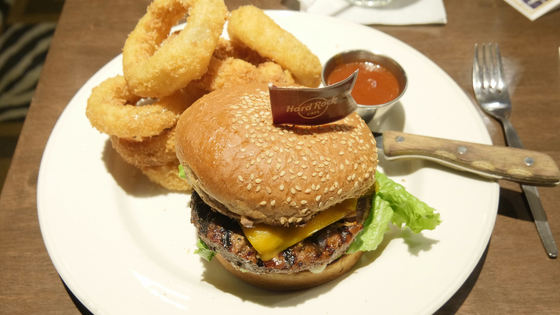 From the side, cheeses and beef patty, tomatoes and lettuce are protruding from sesame seasoned buns.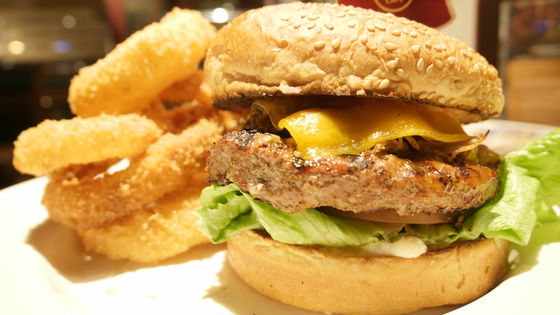 At the top, a flag with a hard rock cafe logo stuck.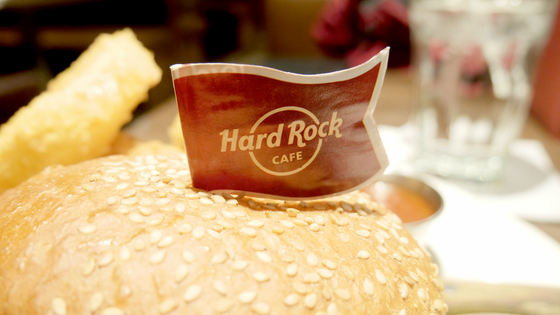 Also, as a tie, fly onion ring was set as a set.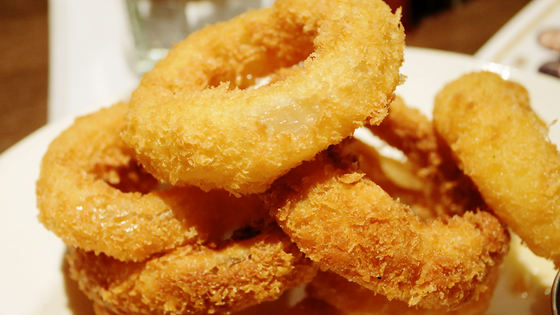 Furthermore, ketchup was also included in a small metal cup.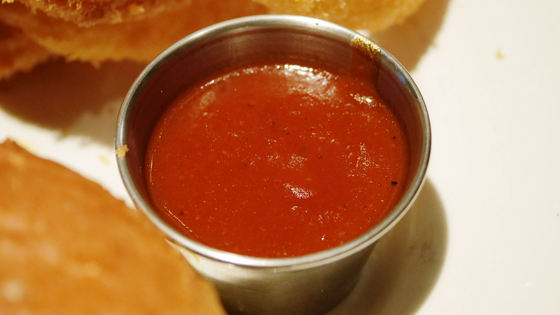 "Poppy Burger" is a considerable volume, you can see the size of the following image compared with the long side 138.4 mm iPhone 8.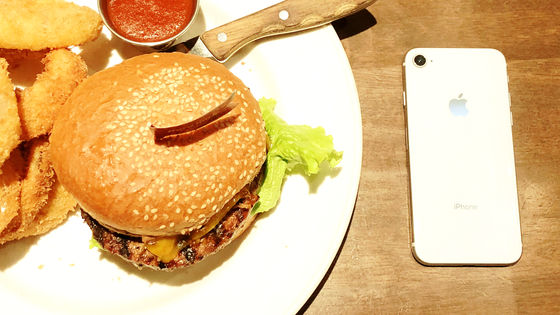 Likewise, looking at the height of "Poppy Burger" compared to iPhone 8 like this.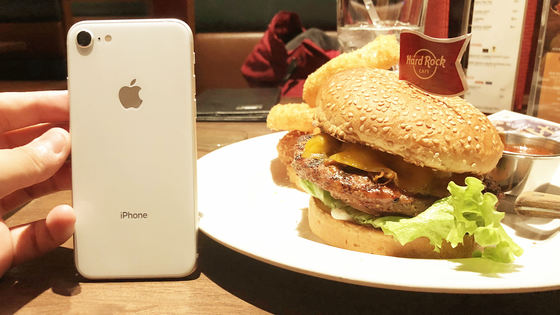 Turning over the burgers' buns, they were sandwiched with cheddar cheese and beef patty melted in the leavesPulldopYou can see.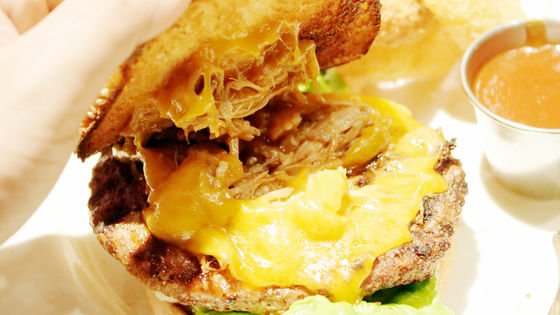 Under the beef patties, tomatoes and lettuce were sandwiched.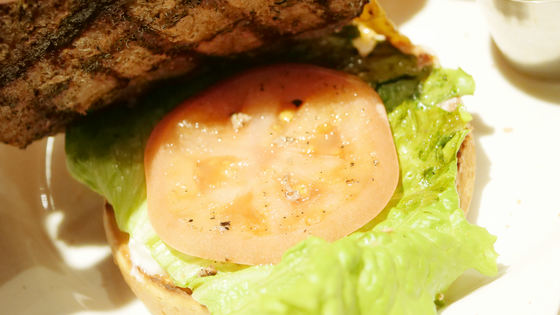 The cross section of the "Poppy Burger" cut in half with the knife is the image below. The buns that baked up quickly are fluffy but firm and do not crumble. Also beef patties are thick and sprinkling sauce is not sprinkled so we did not have to worry about getting soiled too much even if they were in our hands.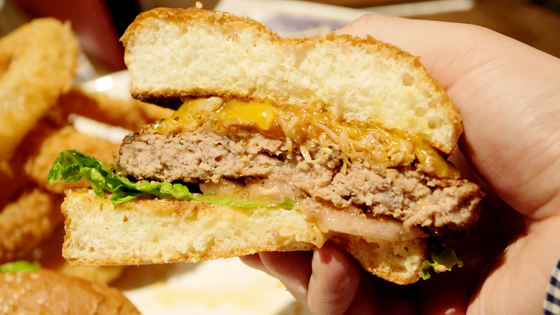 I can not wait anymore and I will hit on "Poppy Burger". The juicy beef patty is like a burned charcoal fire, entangled with thick cheddar cheese. The glaze painted on patties is made from bourbon whiskey, and when eating it surely spread sweetness and bitterness peculiar to Bourbon, directing the adult flavor. There is also a flavor of garlic and it is thick, but the aftertaste is refreshing with tomato and lettuce. Anyway, with plenty of volume, I get satisfaction well enough.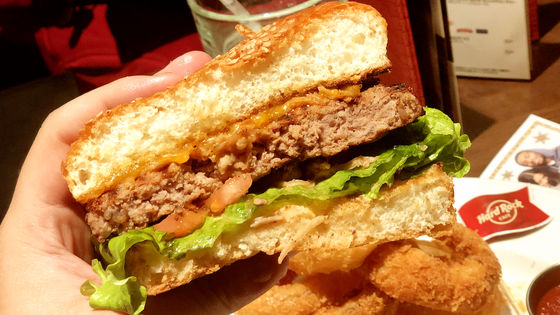 The fly of the onion ring of fellows is sweet and crispy. He was thick and had enough response to eat.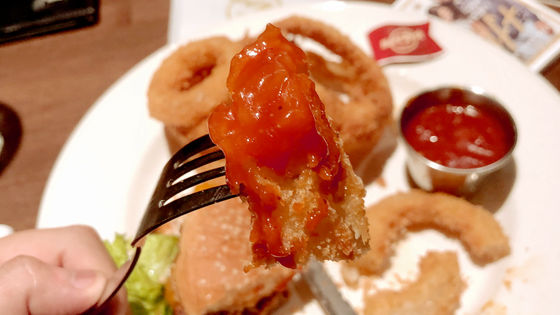 In the movie 'Kingsman: Golden Circle', this is a scene where the boss 'poppy' of the evil organization which Julian Moore plays behaves as a hamburger, and it is awkward to see how it will appear in the play "Poppy Burger" can be ordered at the hard rock cafe stores nationwide from January 5, 2018 (Friday) until January 31, 2018 (Wednesday), 2018.

The movie "Kingsman: Golden Circle" will be released nationwide from January 5, 2018 (Friday).

The movie "King's Man: Golden Circle" Official Website Published Friday, January 5, 2018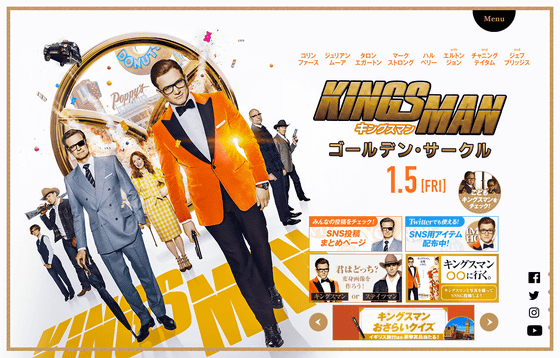 Movie 'Kingsman: Golden Circle' notice A - YouTube