Russia plans to build "space luxury hotel" at the International Space Station and provide it to the general public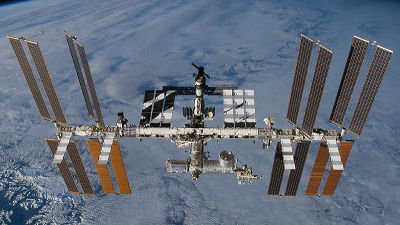 BySam Churchill

Russia can use "2020" by the general publicLuxury space hotel"It is reported that it is a policy to start the service of. According to the plan, users will be preparing "Option Tour" to live in an exclusive section of the International Space Station (ISS) for one week to two weeks, switch to space suits and do space swimming.

Russia's Plan To Build a Luxury Hotel on the ISS
http://www.popularmechanics.com/space/satellites/a14471796/luxury-hotel-iss/?src=socialflowTW

This information tells scientific information in an easy-to-understand mannerPopular sciencein the websitePopular MechanicsWhat reported. According to it, the space hotel will be constructed as one of the modules connected to the ISS, and it seems to be a facility to welcome about four people. A private room is given to each user, a small window of about 20 cm in diameter which can overlook the earth can be installed in the room, and a large window of 40 cm in diameter is also equipped in the space shared by all It is that.

In addition, sanitary facilities are prepared for each user one by one, and it seems that even exercise equipment for light exercise and "in-flight Wi-Fi" will be offered. In addition, it is said that those who wish to request will be provided with a paid option "switch to outdoor work clothes and go outside the boat to do space swimming".

Space hotel is expected to be very similar to experimental power module "NEM - 1" which Russia is building for completion in 2021. The NEM - 1 is a module with a total weight of 20 tons and a total length of 15 meters, and is equipped with 92 cubic meters of pressurized section (= a section that can live without space with no air space).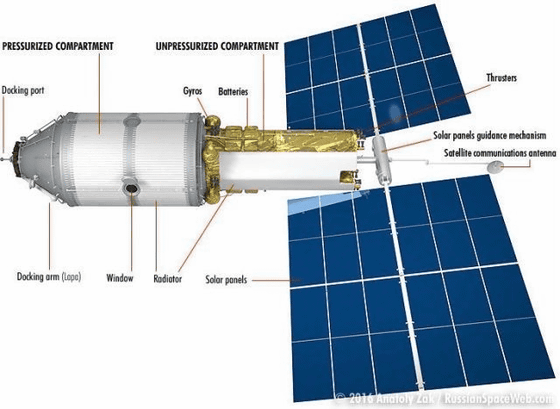 The internal structure of NEM-1 looks something like this. The "space hotel" reported this time should be completely different structure, but a private room is prepared in this cylindrical module, and it seems that you can image how to stay for about one week to two weeks.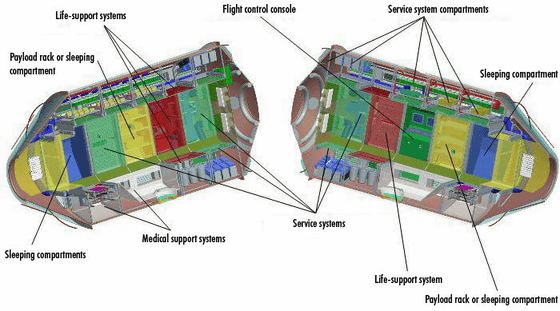 NEM - 1 is to be connected to the Russian side module of the International Space Station. It is unknown which part of the space hotel will actually be added, but it should be operated as part of the Russian side module as well.



This plan is part of a plan Russia is moving forward to restart the space travel business, already a state-owned enterprise that will undertake space development in RussiaLos CosmosIt is said that the scrutiny of the plan is underway. The cost to worry is staying from 1 week to 2 weeks$ 40 million per person (about 4.5 billion yen)It should definitely be the world's most expensive package tour. In addition, the length of stay is extended to one month, and optional commodities including spacewear activities wearing space suit are expected to be a price of 20 million dollars (about 2.3 billion yen).

In many ways it is "a dreamy" space tour tour, but the delay in the construction of the base NEM - 1, the balance with the ISS schedule which is considered to be closed in 2028, and the plan overall There are some remaining issues to be solved, such as profitability.

In particular, at the initial schedule, funds from the country are not planned to be invested in the space hotel, and all funds need to be covered on a private basis. It costs from 280 million dollars to 446 million dollars (about 32 billion yen to 50 billion yen) for the construction of the module and in order to pay this cost it is necessary to transport more customers to space Yes. However, even if the first launch was made in 2022 which is planned, how much profit can be collected in the six years up to the year 2028 when the operation of the ISS is stopped will continue to be close to the tightrope Is also predicted.

In addition, as of 2021 it is seen that there should be around 43,000 people in the world as high net worth individuals who are likely to put money on this tour product.