Google map improves display specifications of icons soon, implementing the function of picking up places with strong related display added color


It was not an exaggeration to say that it is an indispensable application for modern people It was announced that improvement was added to the method of icon display in 'Google map' which is not an overstatement. In the new display method, the color of the icon is added to make it easier to distinguish. In addition, for example, important icons are displayed according to the time, such as "gas station in the driving mode" or "train station when moving the train" The function will be added.

Google Maps gets a new look
https://www.blog.google/products/maps/google-maps-gets-new-look/

The color pattern of the icon updated with this update is like this. Icons will be color-coded in eight categories such as "meal", "shopping", "health", "entertainment".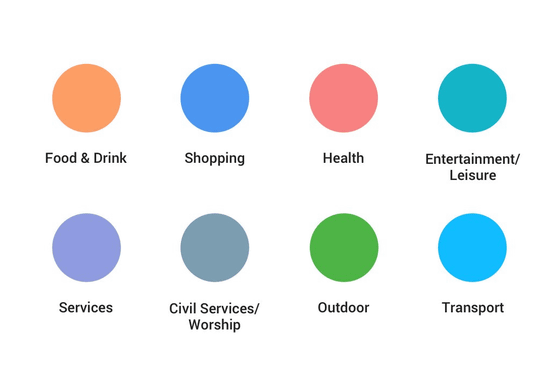 In addition, icons are used properly according to the small classification among each genre as follows. The genre of "meal" "shopping" "entertainment" is like this. Although some target areas are clearly stated in parentheses, it is interesting that Japanese museums are using icons different from other countries.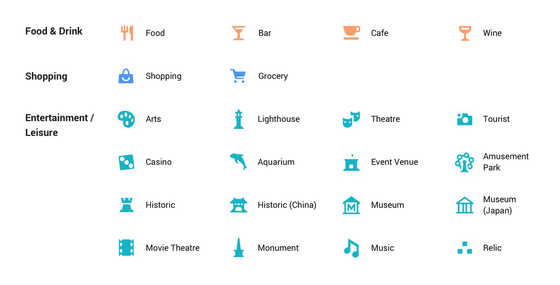 "Genre" of "service" "health". Again, different icons are set for Japanese banks.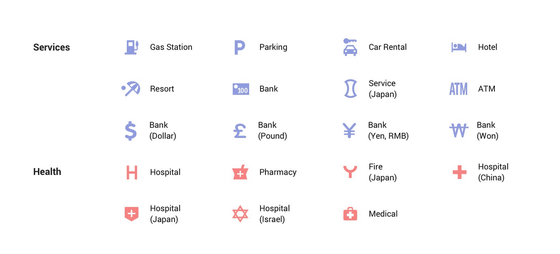 "Outdoor" "Transportation" is like this. The mark of the hot spring is whether "respect the Japanese culture" or "make it easy for foreigners to understand"Opinions were dividedSometimes, it seems that previous icons are being used as it is on Google Maps.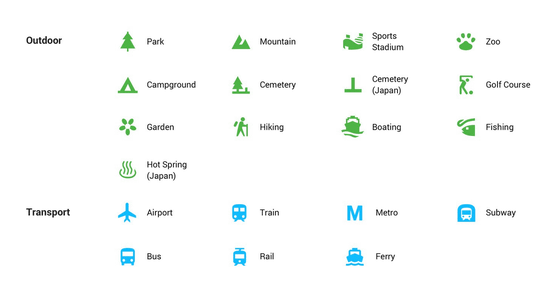 Genre of "public service" "religion". Individual icons are set up in Japan post office, police, school, city hall, town / village office.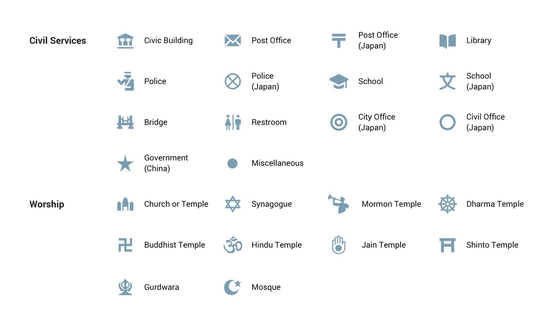 Genre such as "favorite" personally added and the road condition icon are like this. By subdividing the display, it seems that it becomes easier to use properly according to the purpose.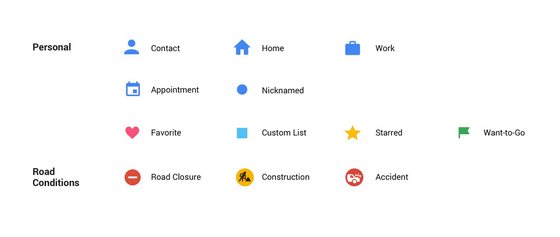 Also, the function to change the display for each mode of map application will be improved. Already on Google Maps for Android, it has a function to distinguish information displayed on the map in "Search", "Car", "Transportation" mode, but in the future there will be "Petrol station while driving" Information that you want to examine will be focused on when using the mode.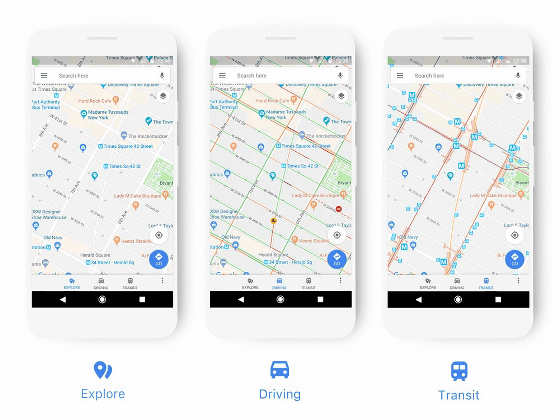 These improvements will be implemented sequentially on Google Maps for apps and browsers in the next few weeks, and consistent usability will be realized even if the platform changes.