International Olympic Committee is expecting an official event of the e-sports, as mentioned in the official statement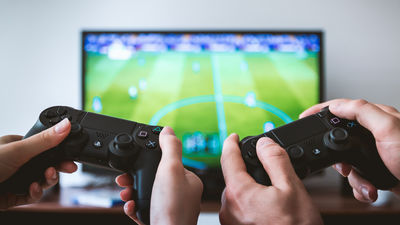 ByJESHOOTS.COM

It is the next Summer Olympics of the Tokyo Olympic Games to be held in Japan in 20202024 Paris Olympic GamesSo, to capture competition in computer games as a sport game "e SportsIt was reported that it might be an official event. Meanwhile, we will host the Olympics and supervise various international sports supervising organizations participating in the OlympicsInternational Olympic Committee(IOC) officially announces the statement "I expect it to formal e sports event".

E-sports gets closer to being part of the Olympics Games - Business Insider
http://www.businessinsider.com/e-sports-gets-closer-to-being-part-of-the-olympics-games-2017-10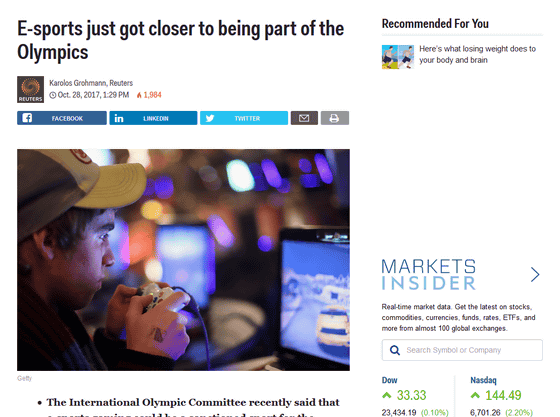 Olympic committee lays out expectations for esports' inclusion - Polygon
https://www.polygon.com/2017/10/29/16566528/olympics-ioc-statement-esports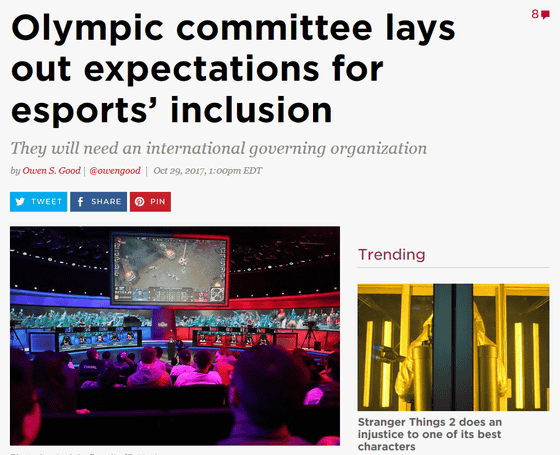 IOC acknowledged in the statement that the IOC is expecting an official sports event. Mr. Tony Estanguet, co-chair of the Paris Olympic Committee, and Chairman Thomas Bach of IOC, made remarks that they will positively consider the official sports e-sports event at the Paris Olympics in 2024 It was. But this is the first time IOC announced the comment that it is officially expecting the sports event.

In the statement, the IOC wrote that "the content of e-sports should not impair the value of the Olympic Games to be recognized as sports from the IOC", and when it became the official event of the Olympic Games, Is it supposed to be related to the game titles being played? " In the past interview, IOC chairman Bach said, "We hope to promote the peace of people in non-discrimination, non-violence.This philosophy includes violence, explosion, killing, etc. We do not agree with such video games, so we have to draw a clear line, "he says, and games involving violent depictions such as popular FPS and real-time strategy games play as Olympic Games It is highly probable that it is considered not suitable for being done.

Violent titles are excluded even if e sports goes to the Olympic Games - GIGAZINE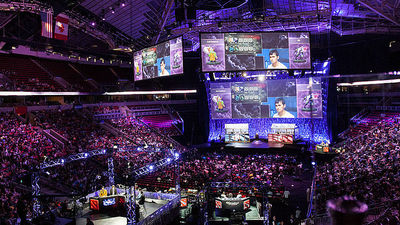 According to Reuters, the IOC, after talks with Olympic officials in Lausanne, Switzerland, said, "e sports has shown intense growth among various countries, especially among young age groups, and the Olympic Games The opinion of the leaders agreed that it is fit for the stage.The competitive "e sports" can be regarded as a kind of sports competition, the participants are the same as the traditional sports players I am striving to train in preparation for a game with such strength. "

However, as suggested by Bach president in the past, the IOC says that in order to specialize in e-sports, an administrative agency is needed to ensure that it complies with the rules and regulations of the Olympic Movement .

In addition, e-Sports holds highly profitable tournaments all over the world, and has grown to become popular content to win millions of viewers in major competitions. A survey company Newzoo forecasts that the number of e-sports content audiences in 2017 will reach 385.5 million people, and the Olympic Games, where the viewer's aging is going on, are new e-sports It seems that the arrow of bare feet stood up.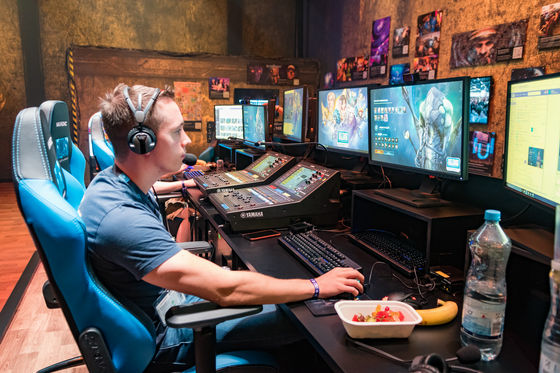 Bydronepicr
in Game, Posted by logu_ii