I tried to drink the two types, such as enjoy the healing and friendly mood in the body "almond milk and granola Frappuccino" at Starbucks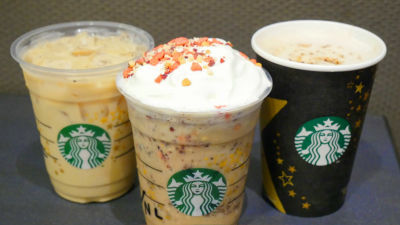 StarbucksUsing fragrant almonds and brilliant granola from "Almond milk & granola Frappuccino", Using almond vegetable milk"Nutty almond milk latte"Appeared for a limited time from October 2, 2017 (Monday). It is about "gorgeous dessert feeling" and "drink enjoyable with a body-friendly feel", so I went to Starbucks and confirmed it.

New alfa cinchon with "almond milk"! Let's enjoy autumn with "a feeling friendly to the body" Two kinds of drinks, such as "Almond Milk & amp; Granola Frappuccino", appear from October 2 (Mon)!
http://www.starbucks.co.jp/press_release/pr2017-2633.php

Arrived at Starbucks.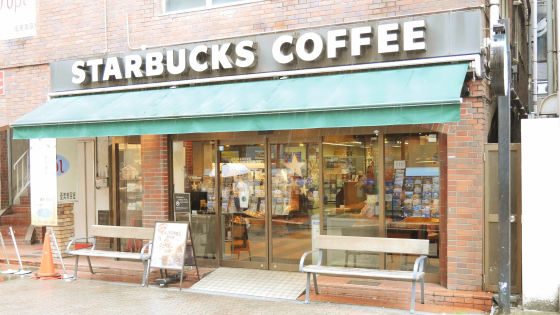 There is a signboard that displays a new menu outside the store.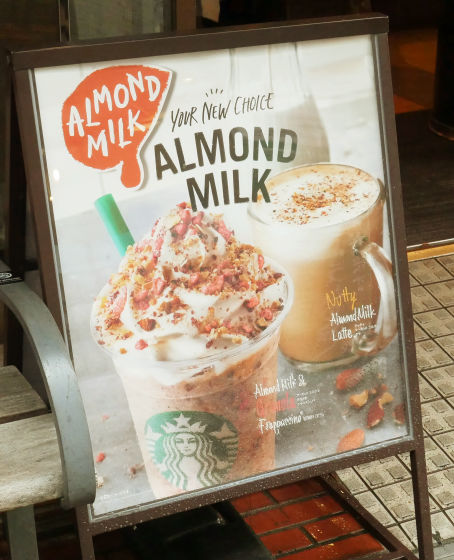 And inside the store there was a hand-drawn menu by a clerk.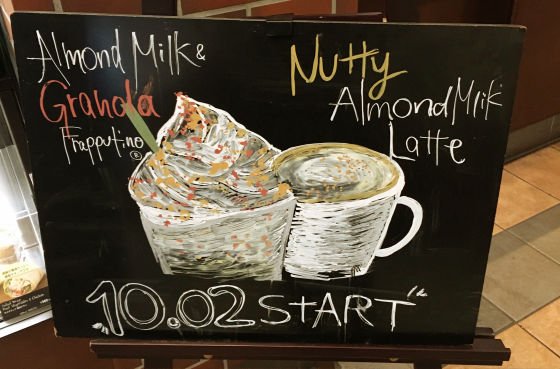 I will place an order immediately. "Almond milk & granola Frappuccino"When"Nutty almond milk latte"Ice" and "Hot" ordered all three types in total at tall size. Please note that "Almond Milk & Granola Frappuccino" can only be ordered in tall size.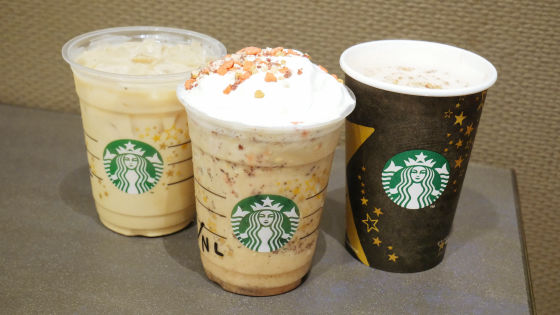 First of allAlmond milk & granola Frappuccino"(626 yen including tax) I will eat from. The vivid granola on white whipped cream has red "cranberry", roasted Armond and baked sugar "Almond Praline", hard-baked biscuit "Biscotti", etc. Hidden taste " Orange powder "is contained.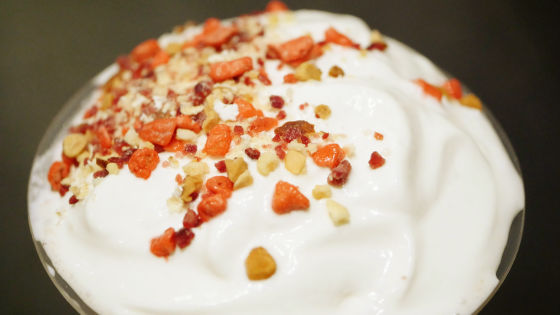 If you eat whipped cream and toppings together, you can enjoy a crisp tooth touch and a variety of tastes. When I drink with ice of Frappuccino, after coffee and almond scent, almond milk flavor that mellow wrapped coffee, crushed almonds and ice is transmitted through the throat, and "de-cafe ice coffee," "orange powder" is I will refresh the aftertaste.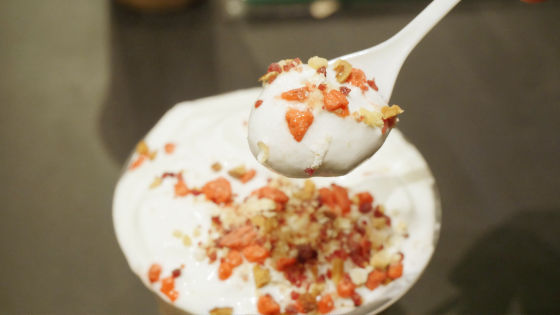 next"Nutty almond milk latteI will drink hot with tall size (476 yen including tax).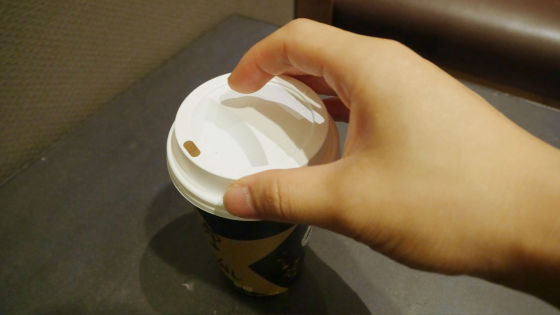 Open the warm lid and you will see the topping "Almond Oats Sugar" on top of the lather bubbles. In addition, this time I drank it with paper cups, but "Natty Almond Milk Latte" can be drunk in a cup if it is hot.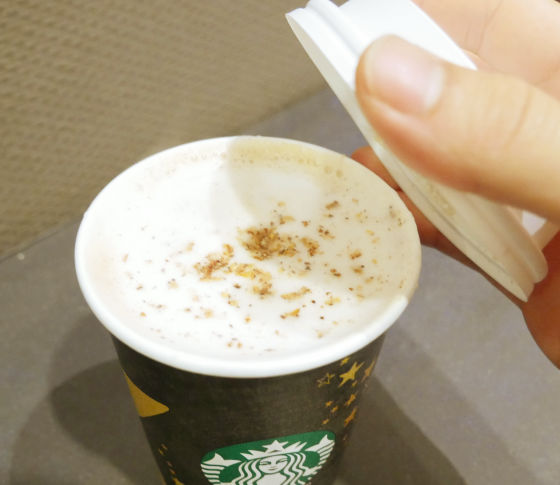 If you drink while feeling the scent of coffee and faint almonds, you will feel a subtle sweetness of creamy latte and vanilla syrup, and coffee will refresh aftertaste. At the end of drinking, the fragrance of orange peel drifts slightly.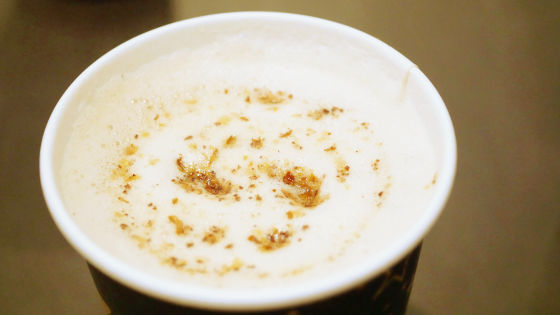 next"Nutty almond milk latteI will drink it with the ice tall size (476 yen including tax). I see crushed almonds from the lid.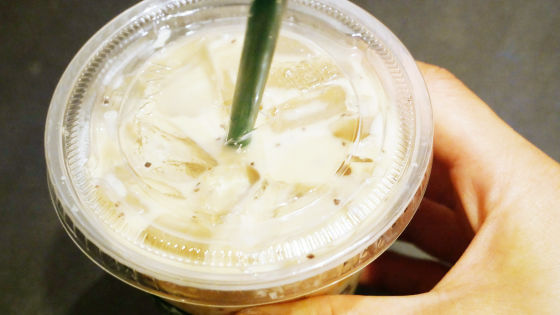 You can see that "Original Almond Milk" and Espresso are evenly mixed.



After drinking, almonds smell after a faint sweetness by "original almond milk" and "vanilla syrup".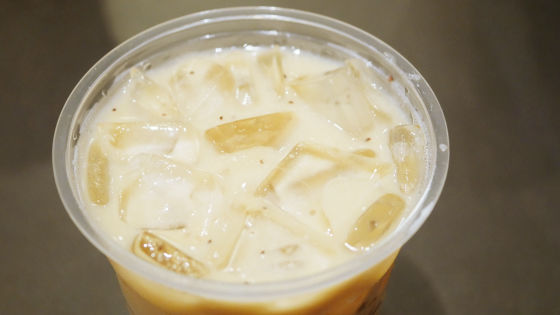 I wanted to compare how "almond milk" is different from other milk, and added "Starbucks Late" ice as "regular milk", "non fat (milk free) milk", "soy milk" We ordered all four kinds of "almond milk" and compared it with drinking. "Almond milk", the milk flavor felt strongly about 1st and 2nd, and I felt the scent of almond stronger than "Milk Late" almond milk ".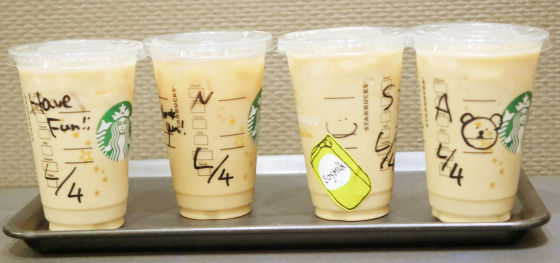 You can realize the variety of usage and combination goodness, such as "Break almonds and toppings", "Match with scorched sugar" "Use almond milk". Each menu has a different period, "Almond Milk & Granola Frappuccino" is from October 2, 2017 (Monday) to October 31 (Tue) of 2017, "Nutty Almond Milk Latte "Ice and hot are from October 2, 2017 (Monday) to March 31, 2018 (Saturday), 2018.