Google announced corporate program "Chrome Enterprise", announced that it will pay $ 50 a year (about 5500 yen)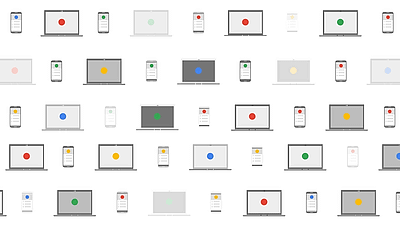 GoogleChromebookNew program for companies introducing "Chrome EnterpriseWe announced. As a similar program, "Chromebooks for WorkAlthough it exists, the content has been strengthened.

Introducing Chrome Enterprise
https://www.blog.google/topics/connected-workspaces/introducing-chrome-enterprise/

The "simple", "high speed" Chromebook equipped with OS "Chrome OS" Google has made the goal of "safe" is also characterized by easy centralized management, it has been utilized in a wide range of fields, including business and education.

For the business, there is a program called "Chromebooks for Works" that helps the operation of many installed Chromebooks, and it is possible to use it for $ 50 a year (about 5500 yen) per device.

In "Chrome Enterprise"VMware Workspace ONE,andMicrosoft Active DirectoryIn cooperation with the on-premises system can also be integrated.

Feeling comparison with Chrome OS is as follows, Chrome Enterprise has the above-mentioned new functions, "management of Google Play" "management of Chrome extension and browser setting" "management of printer settings" "Single sign-on support" "Public &Ephemeral modeAnd kiosk mode "" Network and proxy management "" OS update management "" anti-theft "and so on.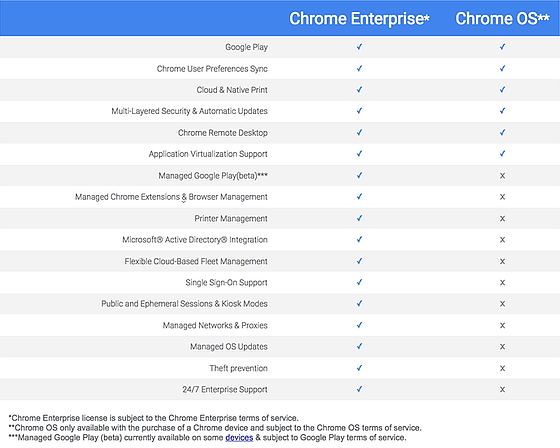 in Note, Posted by logc_nt